This month's emfluence Marketing Platform updates include trusted devices, the ability to bulk update contacts from search results, landing pages in workflows, and more. See what our community has asked for and what we built:
Security Enhancements: Trusted Devices

If you have logged into your account in the last week you have probably noticed the prompt to save a trusted device for your user. You are not required to save a trusted device, but if you choose to do so we will record that device with the name you choose (something like a combination of location and browser) and can then warn you if we see logins from devices other than those you have trusted.

If you choose not to set trusted devices you will be notified every time your user logs in. With trusted devices, you will only be notified when your user logs in from an unknown device. Your trusted devices will be stored on your user record under the security section along with the IP, browser, and operating system tied to that trusted device record.
Bulk Update Contacts
AU Asks: Can you make it easier to bulk update contacts?
The Bulk Update tool was one of the older pieces of the emfluence Marketing Platform. We've removed it and added that functionality to Contact Search and Query Builder results. Now you can bulk update contacts directly from your search results.

By clicking on the bulk update icon you can update a value of the chosen contact records by either typing a new static value or by using a value in another compatible field. As with the old bulk update tool, you can also use this method to assign content blocks to your content variables. And now you can also bulk suppress contacts via this method as well. You can find more about bulk update here.
Landing Pages in Workflows
PG Asks: It would be great to see landing pages on my workflow?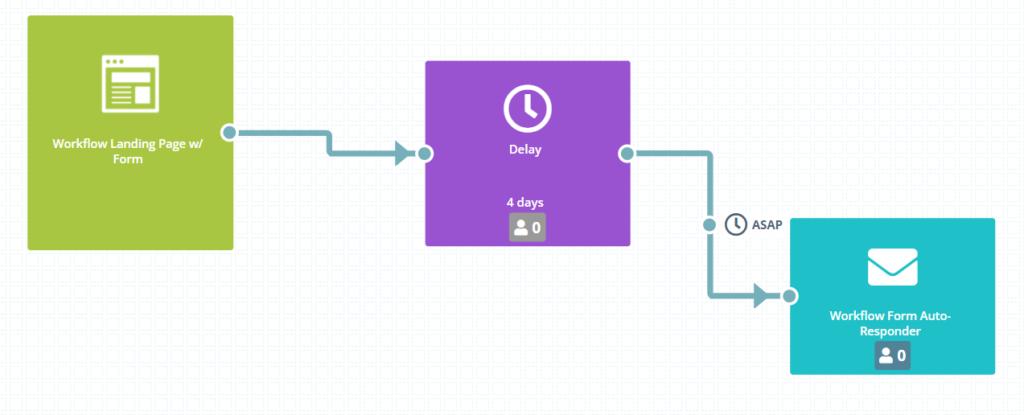 Ask and you shall receive. You will now notice a landing page icon that can be dragged onto the workflow canvas. Only pages with a form on them can process contacts forward, but you can now connect the page directly to another node (such as a delay or message) separately from the groups being saved on the form itself. You can learn more about this here.
SMS in the Reporting Dashboard
DV Asks: Can you add SMS to the Reporting dashboard?

Manual and automated SMS sends have been added to the web report, email report, and download in the reporting section. Don't have SMS yet? Learn more about it here.
Got another request? Send them to us under the help section in the emfluence Marketing Platform!