Email remains a viable and future proof channel for financial marketing, whether you're in financial services, banking or work for a credit union. To get the results you want from email, you'll need to execute based on personalization, segmentation, and a clear understanding of your customer journey. We're talking cross-sell campaigns based on what accounts your clients already have and lead nurture campaigns that understand exactly what new clients are searching for.
---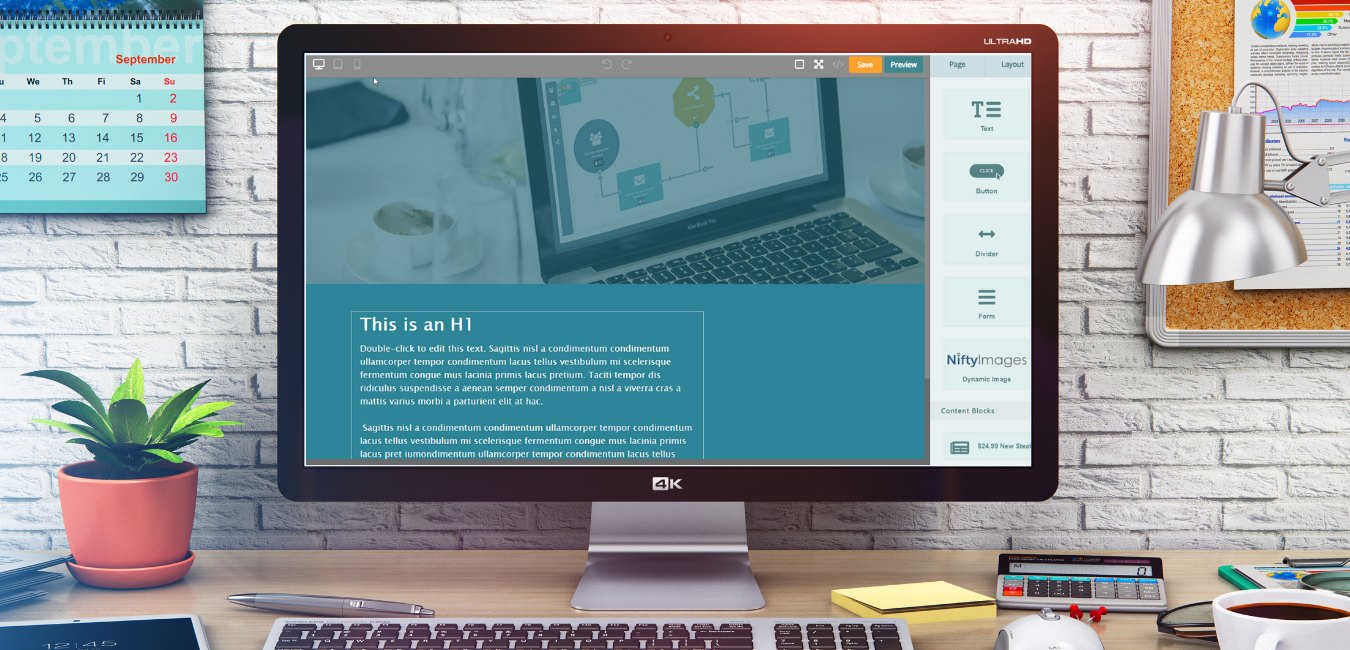 Financial Services Email Marketing Guide
Financial Services and Banking Email Marketing Examples
Automating onboarding, cross-selling and other communications eliminates the time you spend shuffling forms and creates a better experience for your client account holders. It also reduces errors and frees up customer service staff to provide truly personal attention when customers ask for it. Automation also builds new customer confidence by providing better "first" experiences and giving you opportunities to start cross-selling from the first customer contact.
New Account Onboarding Campaigns
Welcome new customers with an automated email onboarding series. Create triggers from your customer database to launch an automated welcome series, incorporate helpful information needed for new clients to get started, and personalize based on client data points:
Cross-selling Account Services
Create campaigns in the emfluence Marketing Platform that dynamically suggest new products or services based on a customer's account holder history. Create dynamic content blocks, create custom fields and content variables, and build dynamic content in the emfluence Email Builder:
Customer Satisfaction Strategy
Online reviews are an important part of your digital marketing strategy, but asking account holders to leave reviews can be tricky if it's not automated. Using the emfluence Marketing Platform for customer satisfaction surveys, you can automatically prompt happy account holders to leave reviews and route unhappy account holders to customer service:
---
Financial Services, Banking, and Credit Union Marketing Automation Use Cases
Personalized Landing Pages for Direct Mail
Using direct mail to attract new account holders? Use the emfluence Marketing Platform's Personalized URL tool to create custom landing pages designed to drive potential account holders to a local branch. Plus, take advantage of landing page reporting features to see unique visits from direct mail, website traffic, email traffic and more: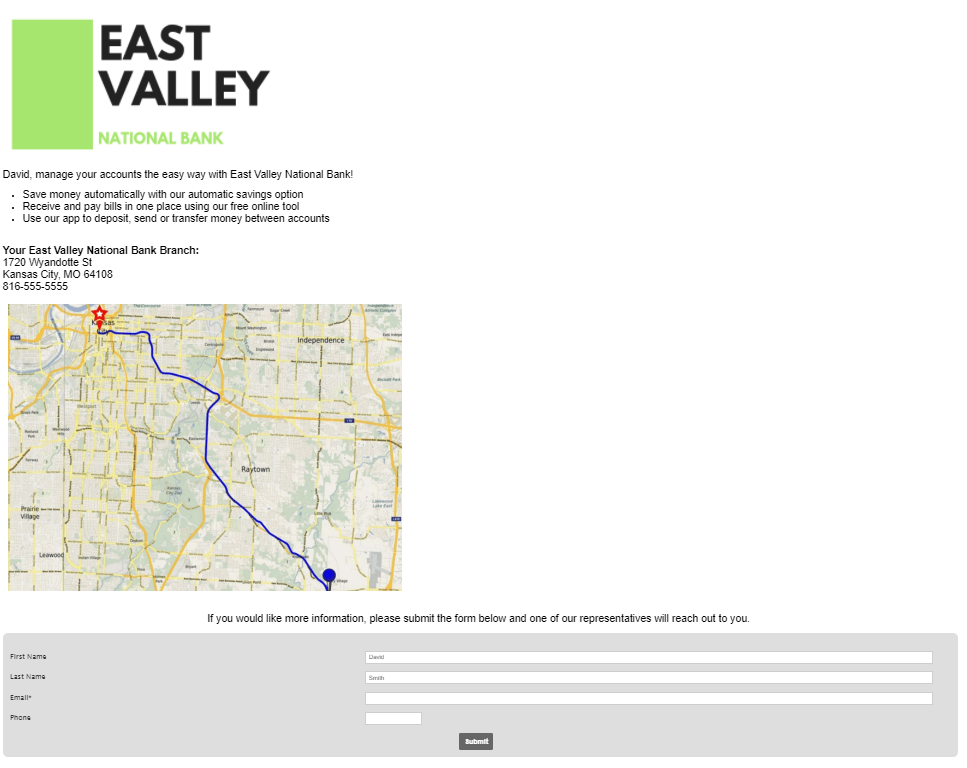 Create a Prospective Account Nurture Series
Use the drag-and-drop workflow builder to create a nurture series to support everything from your gated content to registrants for giveaways. Leads and accounts that complete the form on your landing page can automatically be dropped in to the dynamic group and custom decisions can be configured to send them emails based on actions that they did or didn't take.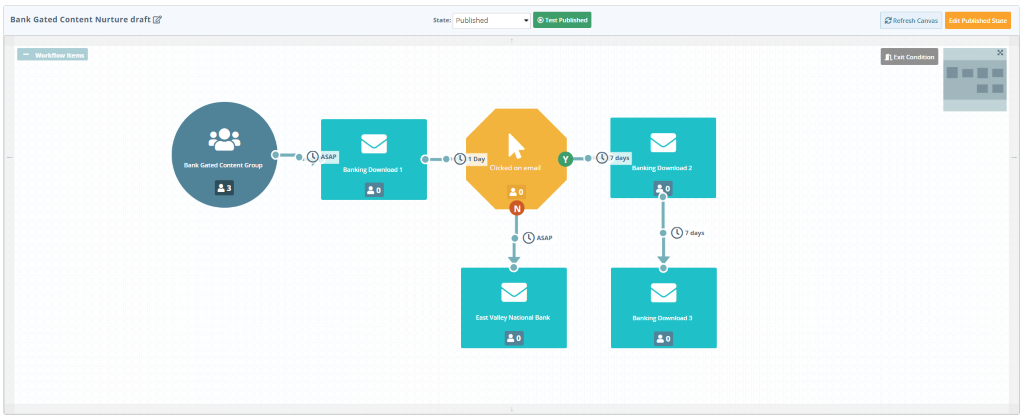 Create a Customer Satisfaction Survey
Create a customer satisfaction survey accompanied by an automated email that can be sent to existing accounts monthly, quarterly, annually, etc. Leveraging the data recovered, use skip logic to ask high scores for a review and send low scores to customer service.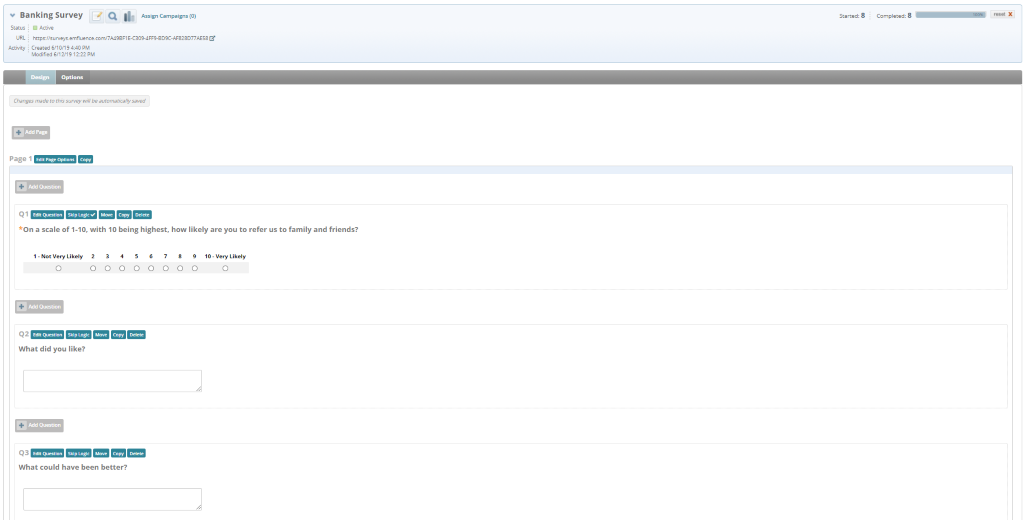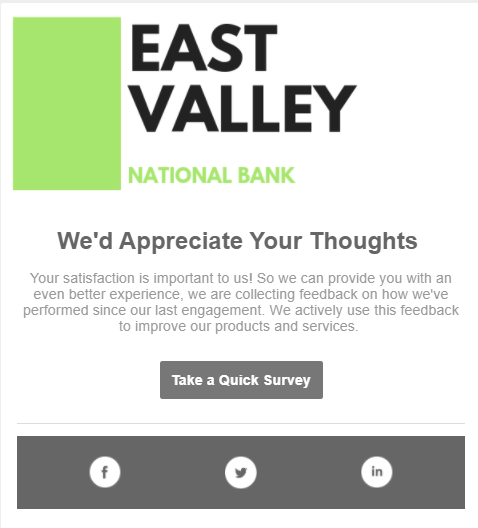 A/B Testing Subject Lines for Best Results
Create up to five variations of an email, with options to test everything from subject lines to call-to-action buttons, from names, email content, and more. Once you have created your tests, select your winning criteria, your testing time frame, and percentage of the list you would like to test. The emfluence Marketing Platform will automatically send the winning version to your full list when your test is complete.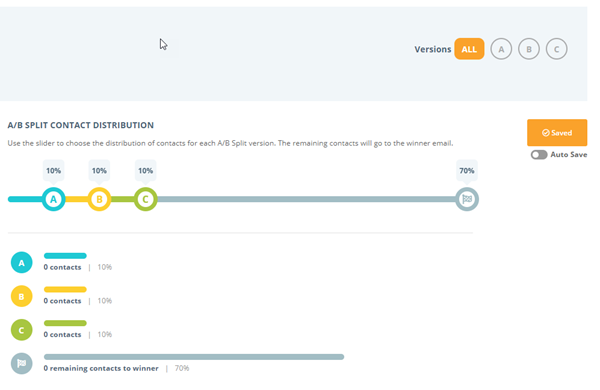 ---
Financial Services, Banking, and Credit Union Email Templates
Build email templates to use as often as you like. You can create dozens of options for everyone to use, or make unique templates for individuals.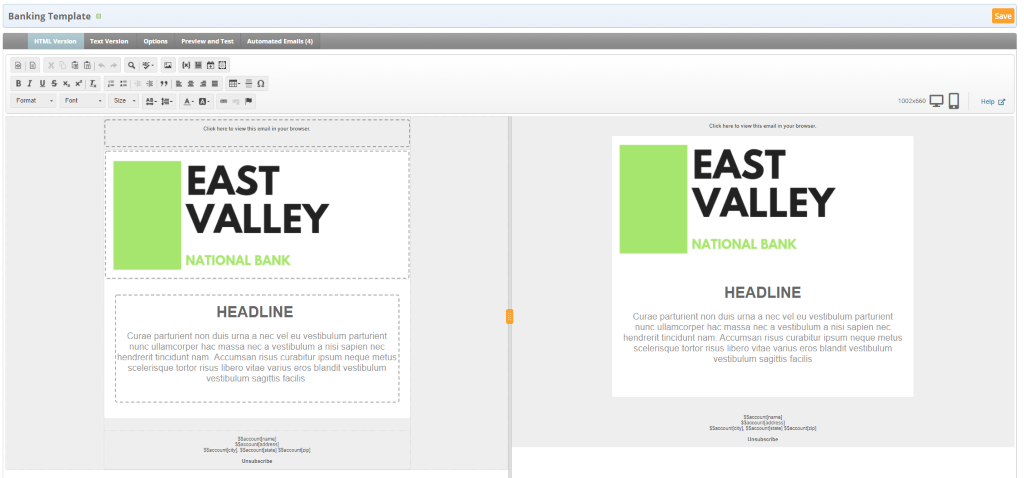 Email templates are built in the emfluence Marketing Platform using HTML or our drag-and-drop template builder.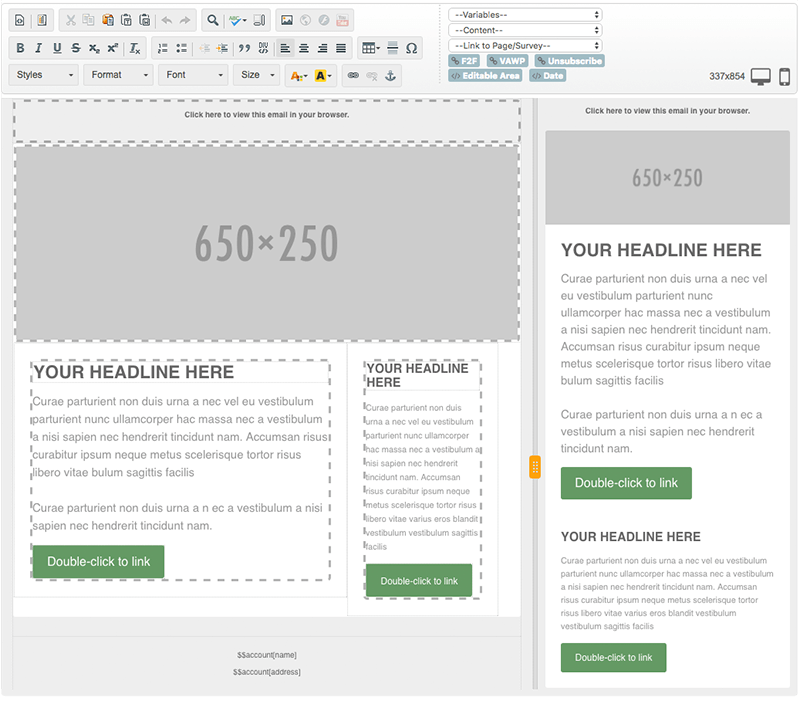 Customize and preset options for your email templates to control email defaults, recipient groups, which users have access, and more.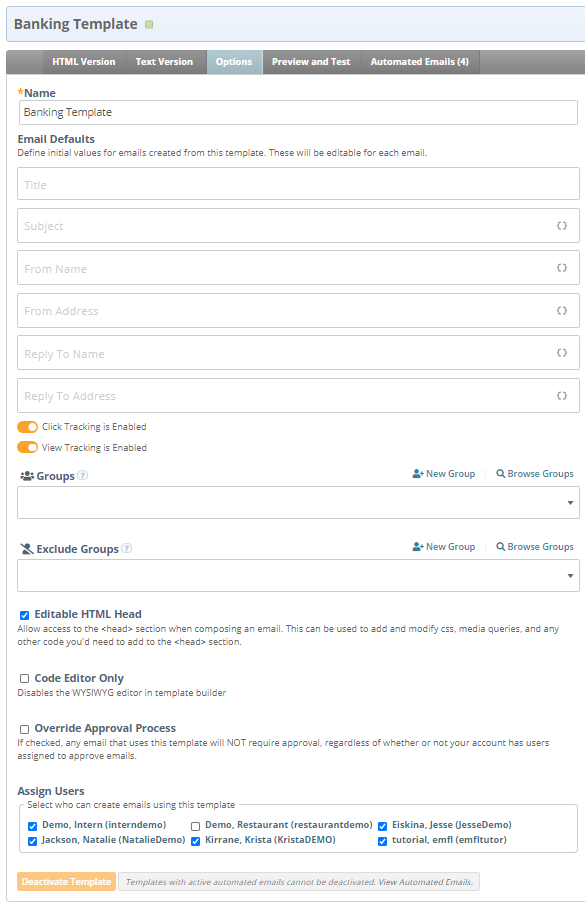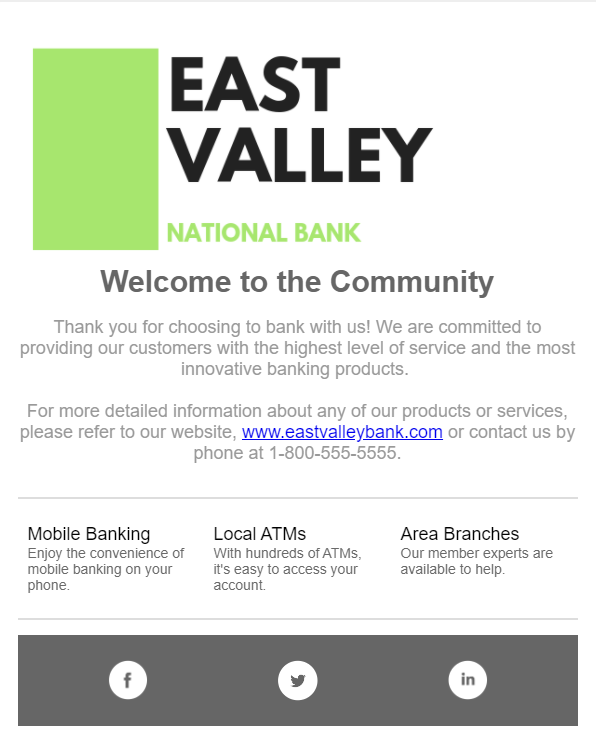 ---
Financial Services, Banking, and Credit Union Security Features
emfluence understands your requirements for confidentiality and data security in all that we do and develop for you. We're experienced digital partners for today's savvy financial services marketer, and we'll ensure that our platform meets the security and privacy requirements you need to protect your information.
FINRA and SEC require financial firms and institutions to keep record of all electronic business-related communications, including social media posts. The emfluence Marketing Platform archives all social posts and emails and they can be filtered by date range and message type. You can also search for specific posts or messages by keywords, owner, campaign, and more.

Government regulations, such as the Gramm-Leach-Bliley Act (GLBA), require financial institutions to keep client data private and safe. One of the ways we can integrate your data with the emfluence Marketing Platform is via a Data Sync, which leverages a secure FTP to transfer data from your database to emfluence and meets the compliance regulations of the industry.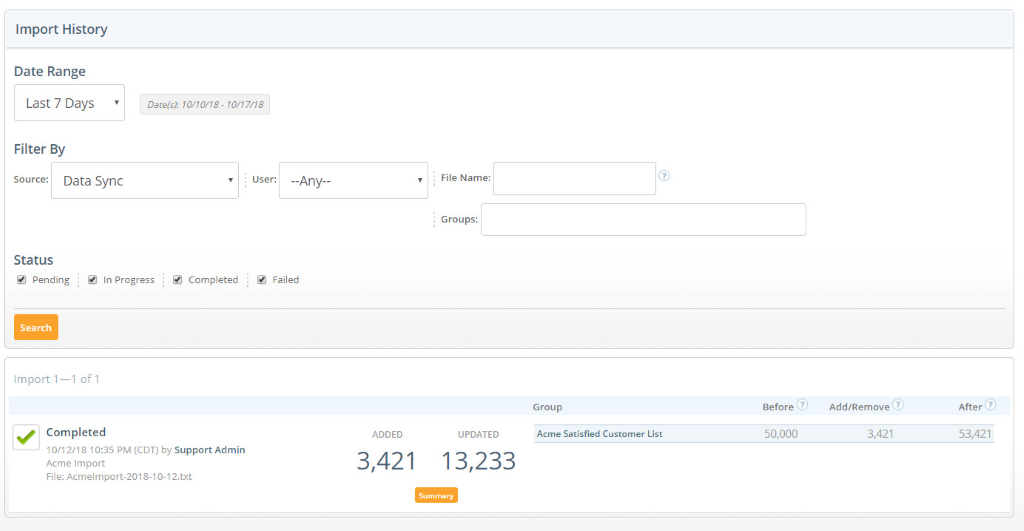 The emfluence Marketing Platform is also SSAE 16 compliant and undergoes SOC 1 & 2 datacenter audits.
---
Financial Services Email Resources
5 Must-Have Onboarding Emails That Banks and Credit Unions Should Send In Sequence
https://emfluence.com/blog/5-must-have-onboarding-emails-that-banks-and-credit-unions-should-send-in-sequence
Capitol Federal Grows Email Database with Help from emfluence
CommunityAmerica Credit Union's Award-Winning Onboarding Series
Bank and Credit Union Onboarding Email Series Template
https://more.emfluence.com/email-onboarding-series
---
A Few of Our Banking, Credit Union, and Financial Services Clients
Banking, Financial Services, and Credit Union Email Marketing Benchmarks
If you're routinely reviewing your own email metrics, you're off to a great start—and even better if you're comparing your data year over year. But measuring your own data is just the first step. Without benchmarks to compare your numbers to, how do you know if what you're doing is truly successful?
That's why we like to take a twice-yearly look into email marketing metrics compiled by our emfluence Marketing Platform users. Compiling masses of data on who is sending what and how it's performing provides a point of reference for your campaigns so that you can evaluate how your email marketing metrics compare to others in:
Your industry
Your audience
Each of these reports compiles the unique open rate (unique views divided by total recipients), click rate (total clicks divided by total recipients), click-to-open rates (unique clicks divided by unique views), bounce rates (percentage of hard or soft bounces from total recipients), unsubscribe rate (number of people who unsubscribed out of total recipients), and complaint rate (total number of spam complaints in total recipients).
---
Financial Services, Banking, and Credit Union Marketing Automation Software
Did you know that only one third of banks and credit unions use marketing automation to engage with their customer base? Your success hinges on developing and implementing a digital marketing strategy that fuels sustainable growth. A good marketing automation strategy can support growth and help you retain your existing customers with reliable and consistent communication.