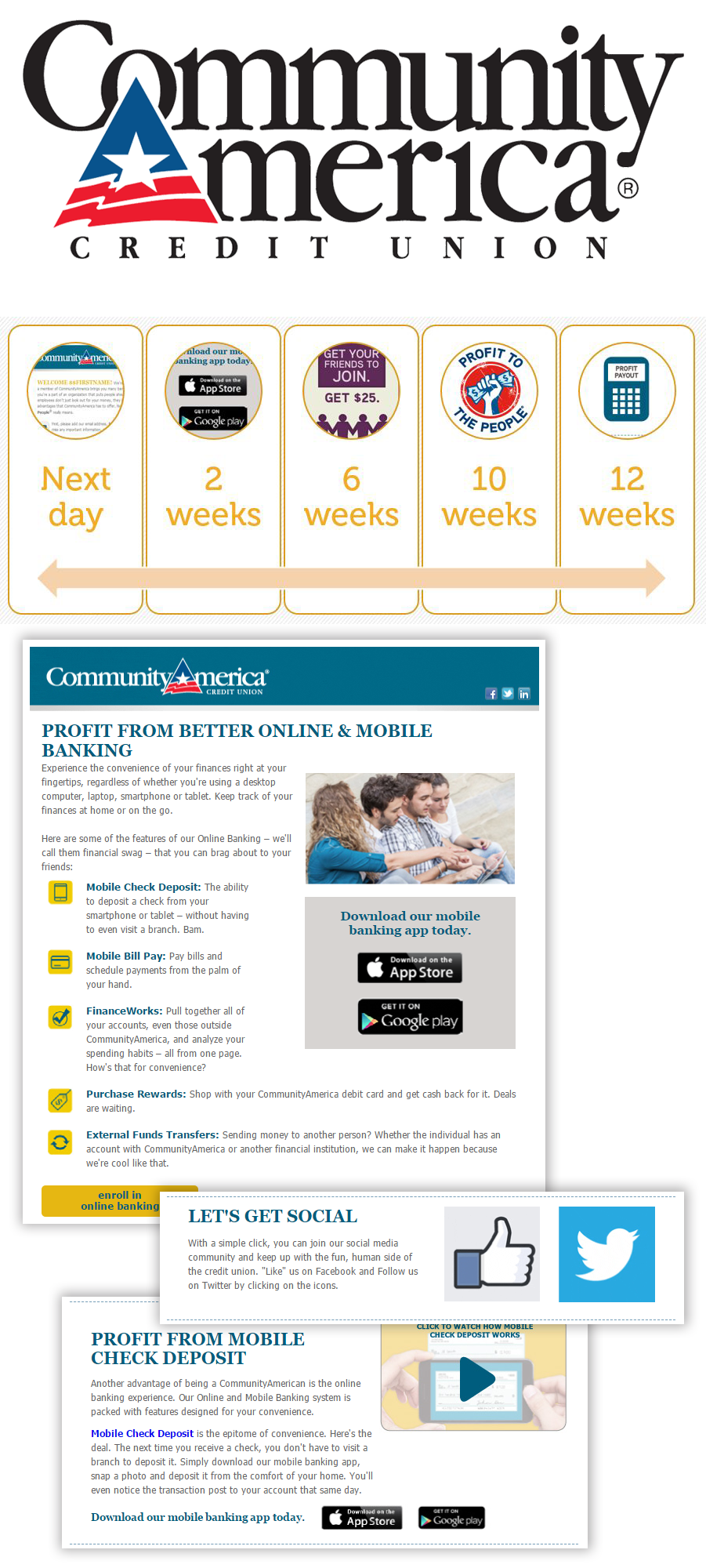 The Client
CommunityAmerica Credit Union has 25+ locations around the Kansas City area, offering checking and savings accounts, home and auto loans, and financial planning services. They have new customers who join the credit union at their branch locations, as well as online, every day. Keeping up with all their new customers was a challenge, so our client came to us to find ways to form better relationships with new customers while saving time and money. Our platform offers automation capabilities that fit the needs of the growing credit union, and our strategic guidance helped the new campaign become a successful endeavor.
The Strategy
Build trust and identify key messages with consumers. The period when a new customer is most likely to buy other products from a credit union is the first 90 days. We wanted a set nurture series of automated emails to stay in front of new customers for those 90 days with helpful information, education and cross-selling.
The Tactics
Use automated emails to save CommunityAmerica time and money. Each email targets a different key online banking service. Two versions of each email were created to monitor behavior of customers who opened accounts online vs. in branches.
Email #1: Welcome email, closest branch, and closest ATM
Email #2: Enroll in online banking and connect via social media
Email #3: Financial coaching, mobile check deposit, and community involvement photos
Email #4: Profit payout calculator, sign-up for email newsletter, variable cross-sell products
Email #5: Cross-sell variable #2, member discounts, member stories with option to "share your own"
The Results
The open rates for the series were higher than the industry standard of 28%.
Across the series, the average open rate was 38.8% open rate, with a 5.8% unique click rate.
The first email in the series boasted a 67% open rate and 20.7% click rate for customers who opened accounts online and 48.7% open rate with an 11.9% click rate for those who opened an account at a branch location.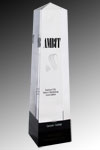 Awards
Silver Ambit Award – KCDMA