Digital marketing forms are essential … but they can also be a pain. We get it. So we designed ours to be easy to create and manage. Use our form builder to quickly create and implement forms for website leads, event registrations, and to grow your own email lists.
---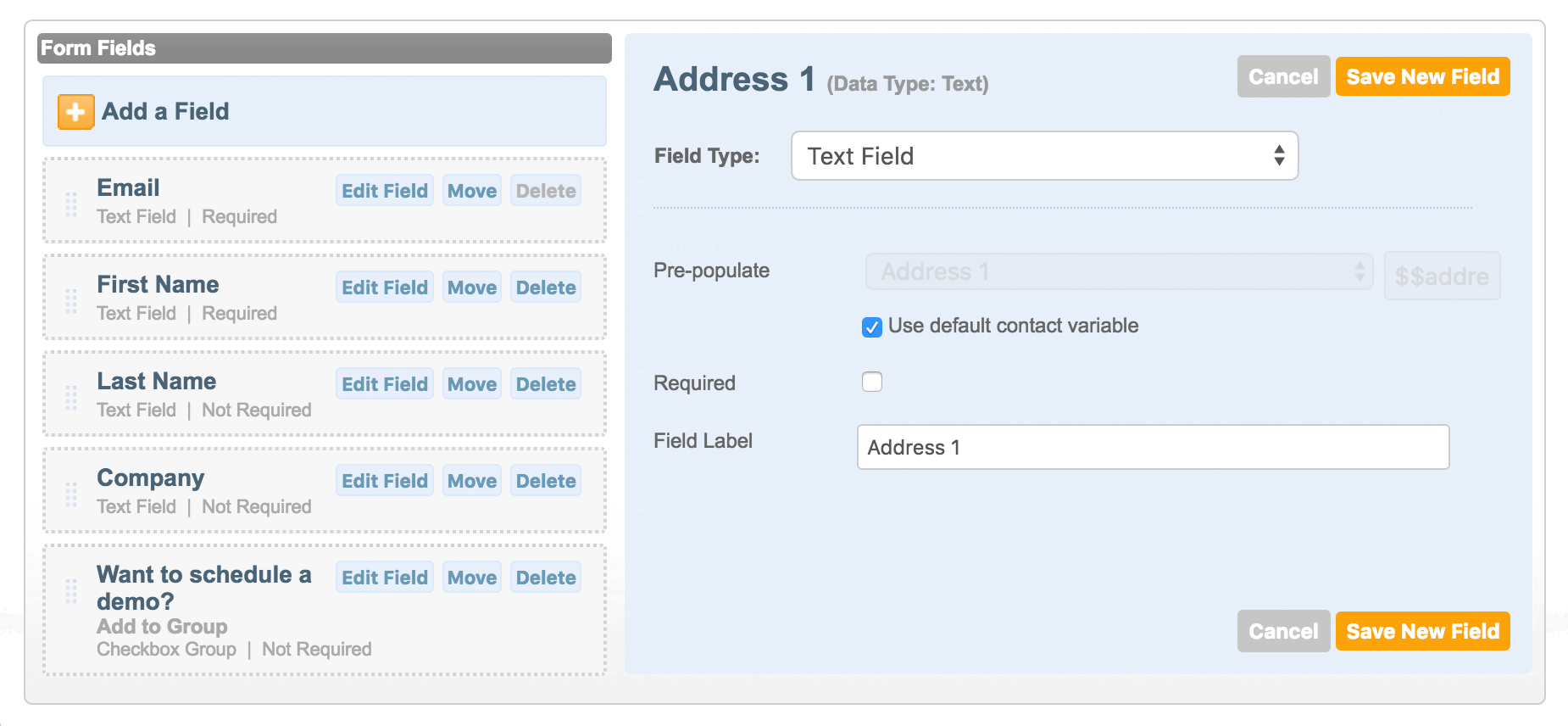 No coding required!
We've made it super easy to set up and deploy online forms that you can use on your website or on landing pages. No coding required! Within minutes you can be capturing contact information from your leads and prospects online.
Even better, your forms can be part of an integrated online campaign. Capture the data, send out an instant email reply, notify your sales force or support team, preload a drip campaign, and rock a rock solid ROI.
And because we love easy, we've made adding forms to landing pages about as easy as it gets. No more toggling, marketing friends. You can build forms without ever leaving that landing page.
---
Forms That Fit Your Brand
Need a form that actually integrates into your website's look and feel? We've got you covered. Our Form Builder lets you build in your own custom CSS, or choose from pre-set themes. Need a unique submit button label? We've made that easy, too. How great is that?