Digital marketing forms are essential … but they can also be a pain. We get it. So we designed ours to be easy to create and manage. Use our form builder to quickly create and implement forms for website leads, event registrations, and to grow your own email lists.
---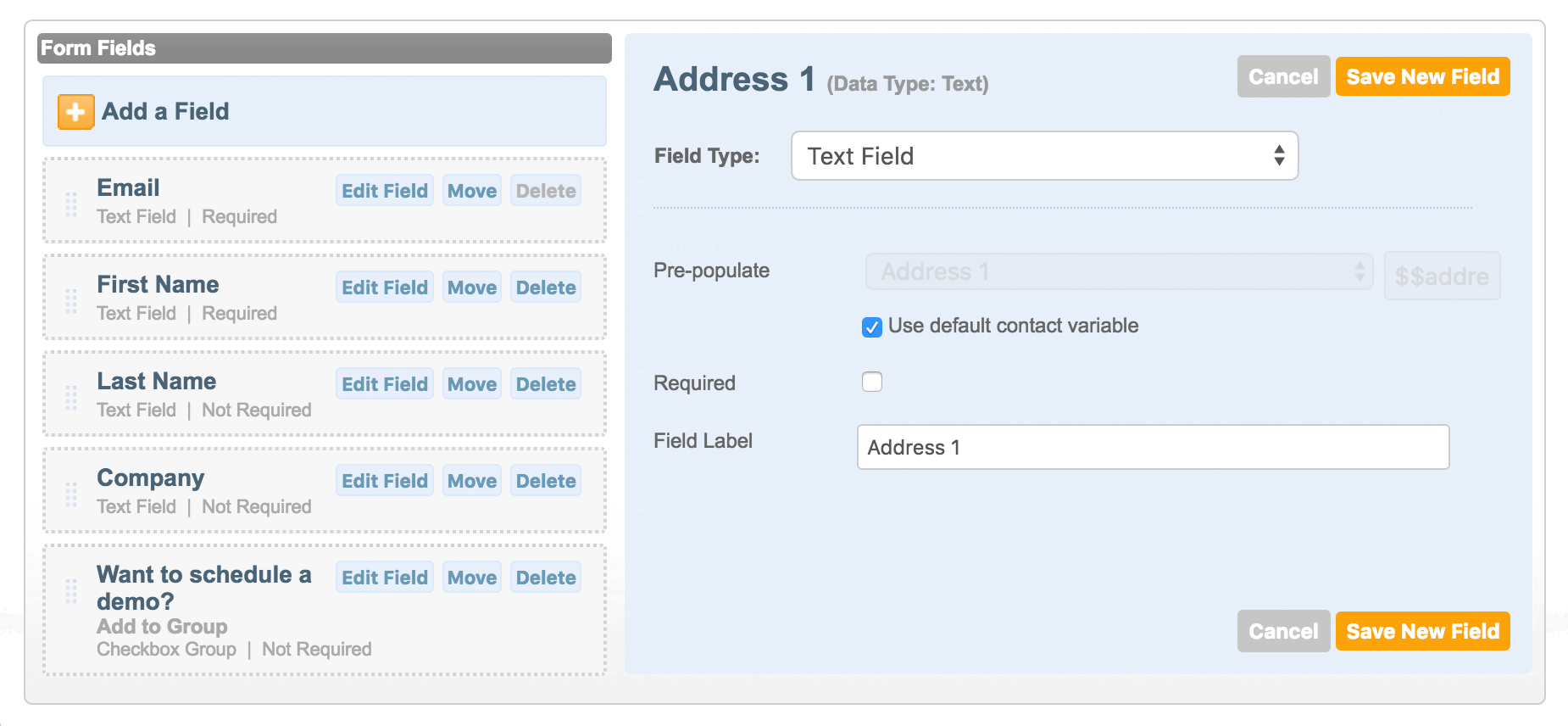 No coding required!
More information is almost always better. So we've made it super easy to set up and deploy online forms. No coding required! Within minutes you can be capturing data online.
Even better, your forms can be part of an integrated online campaign. Capture the data, send out an instant email reply, notify your sales force or support team, preload a drip campaign, and rock a rock solid ROI.