Visually create your automated marketing campaigns using the emfluence Marketing Platform Workflow Canvas. This easy-to-use, drag-and-drop tool allows you to visually see how your automated email campaign will flow on a large canvas with panning and zooming capabilities.
---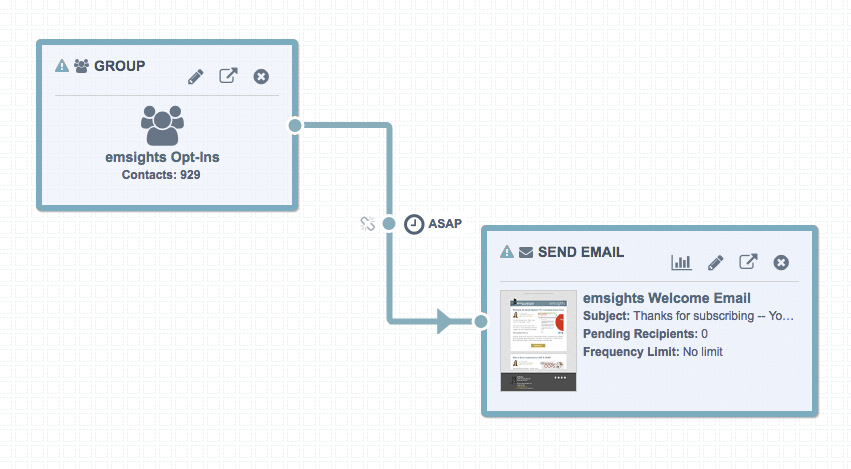 Just drag, drop, and nurture.
Choose your existing automated emails and groups to design a multi-step email campaign or a download response from a landing page, all by using our drag and drop workflow canvas.
---
Create complex email campaigns based on recipient behaviors.
Using Workflow Decisions, you can send contacts from a single source group into branches based on email views, clicks, or custom queries. Nurture contacts based on their actions–or inactions–with your messages.


---
Use query builder to create triggers for your workflow.
Our query builder is built in to the Workflow Canvas, allowing you to create a dynamic group to trigger an email. Want to automate an email offer to your customers on their birthday? You can! There are endless possibilities with this functionality, and we know you can use it to do something great!