We bring you better, smarter ways to market.
We are marketers first, software developers second. We truly understand your world, and it drives us to continually research and develop new and better ways to enhance your experience and results. It also inspires us to keep you informed about best practices, and up to speed on updated features and functionality within our technology. Our goal is to positively impact your marketing efforts: It's in our DNA.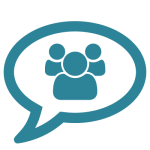 Are you an emfluence Marketing Platform User? If yes, then you're in great company! The User Group is a resource for discussions around the Platform's feature set, new roll-outs, troubleshooting, campaign success stories, digital marketing trends and best practices.
Join the emfluence Marketing Platform User Group!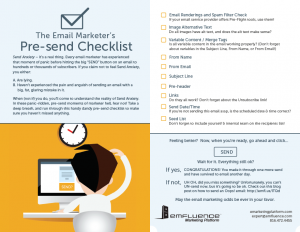 The Email Marketer's Pre-Send Checklist – Keep a copy of this list handy before every email send to make sure you don't miss a thing. (Psst… There's also a link to our popular post on "How to Write an Oops Email"!)
Download the printable postcard now!