Now that you're reaching your audience, they'll need a great place to land. Our marketing platform allows you to create beautiful, interactive landing pages on the fly.
---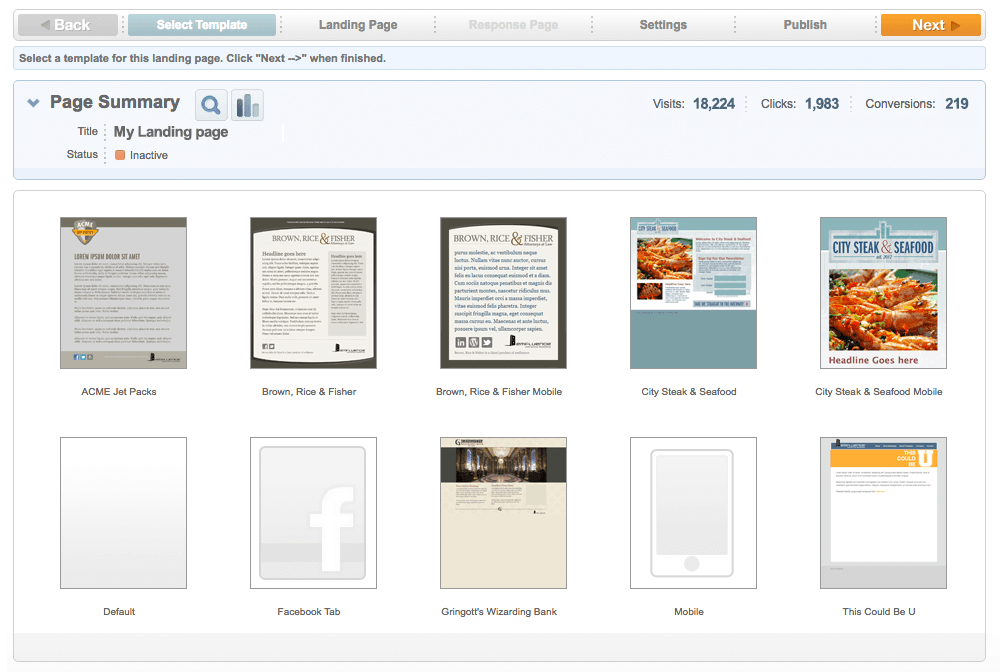 Powerful, easy to create landing pages.
You can leverage variable data to create personalized, branded webpages for your campaigns. And you can make sure it's all on-brand using our easy-to-use landing page templates.
---
But wait, there's more:
The emfluence landing page generator also enables you to create paid search landing pages, event registrations, product announcements and PURLs. Our platform gives your brand the flexibility to host customized URLs or to I-Frame the landing page content into an existing URL on your site.
Need reporting too? No problem. Our landing page reporting provides into insights into traffic, CTRs and conversions.