Now that you're reaching your audience, they'll need a great place to land. The emfluence Marketing Platform allows you to create beautiful, interactive (and customizable!) landing pages on the fly.
---
Build Beautiful Landing Pages
Looking for an end point for your marketing campaigns? With the emfluence Marketing Platform, you can create landing pages that offer full-featured tracking capabilities, drag and drop editing, and fully customized domains.
---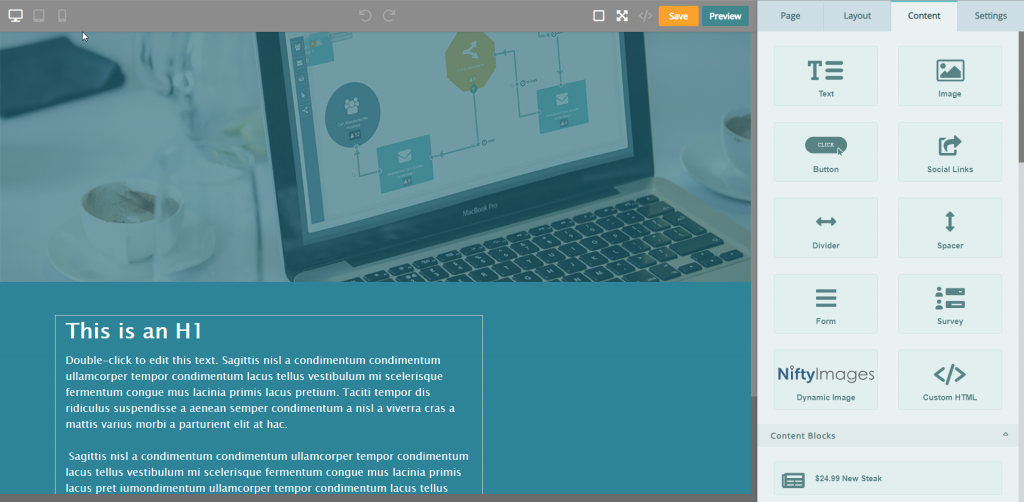 Powerful, easy to create landing pages.
You can leverage variable data to create personalized, branded webpages for your campaigns. And you can make sure it's all on-brand using our easy-to-use landing page templates or our drag-and-drop landing page builder. Need to add a landing page to a campaign? You can add landing pages, emails, and even social posts to campaigns you create to see your results across multiple channels.
---
Personalized Landing Pages
The emfluence Landing Page Generator also enables you to create paid search landing pages, event registrations, product announcements and PURLs. Our platform gives your brand the flexibility to host customized URLs or to iFrame the landing page content into an existing URL on your site.
Need reporting too? No problem. Our landing page reporting provides into insights into traffic, CTRs and conversions.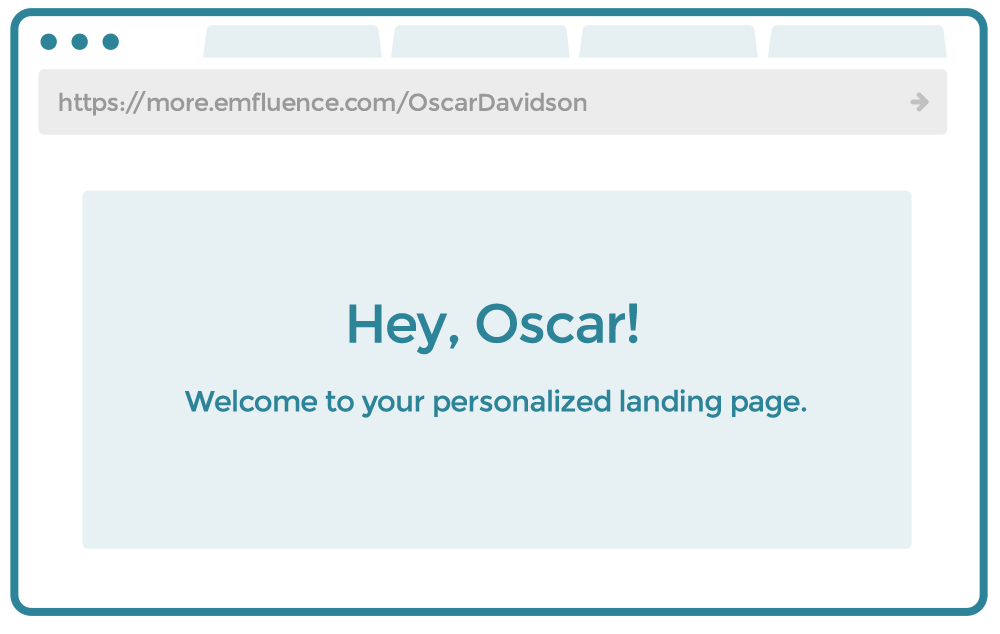 ---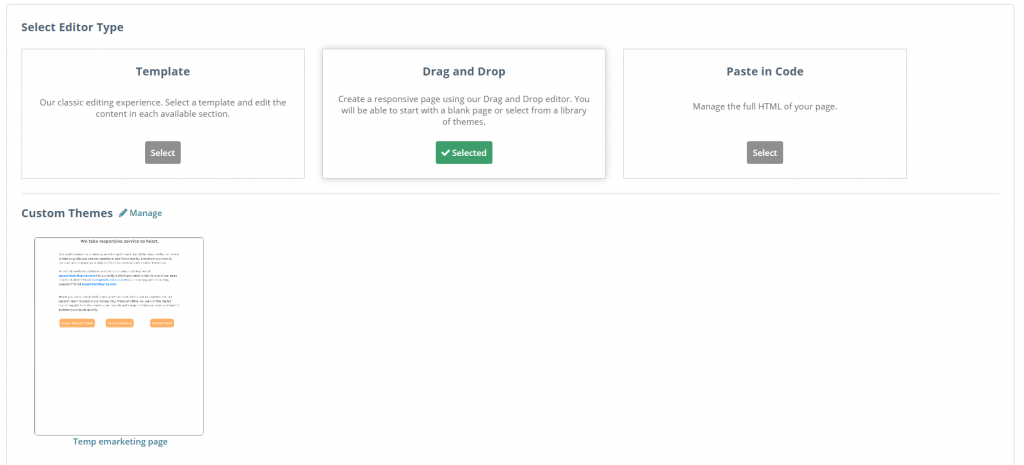 Prebuilt layouts, custom HTML, or save a theme for easy design.
Whether you have no coding experience or can build a website from scratch, our landing page builder is right for you. Choose from custom HTML designs, save a new theme, or leverage our popular templates.