Gather actionable data on how (and where) your Contacts are engaging with your website, and put that information to work by building targeted remarketing campaigns on the fly.
Get a Free Demo of the Platform
---
Website Tracking Like You've Never Seen It Before
Create targeted campaigns, build contact scoring models, and connect with your target audience at the right moment, every time. The emfluence Marketing Platform's website tracking isn't your standard tracking mechanism: it's a powerhouse of in-the-moment communication.
---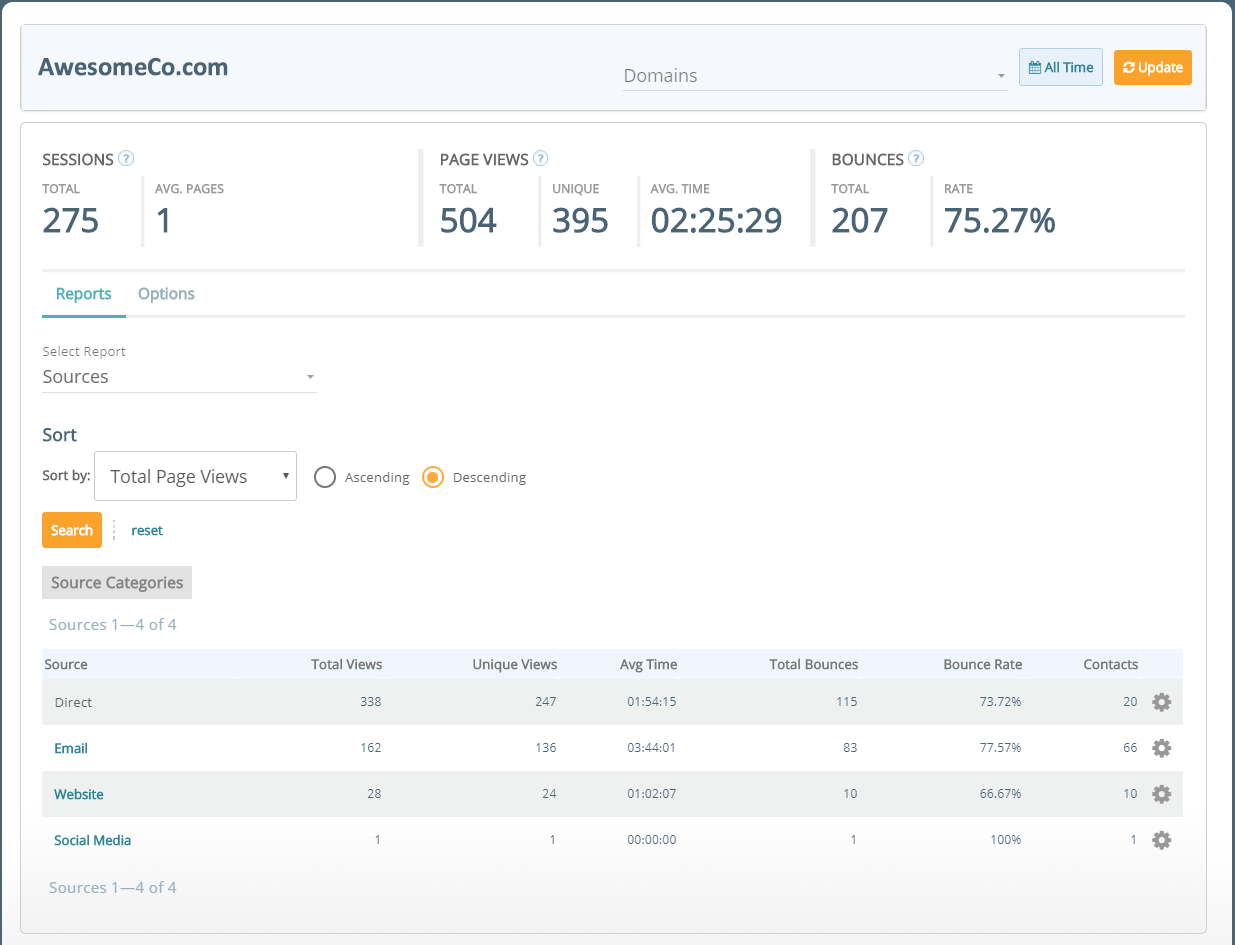 Calculate the Impact of Inbound Traffic Sources
Get a quick and easy view of which arm of your digital marketing engine is driving the highest number of Contacts back to your website. Wondering if Contacts are more likely to hang out on your site if they came from email? Want to know if your bounce rate for social media traffic is lower? No need to run a report or crunch the numbers–it's all in the dropdown menu.
---
Know What Your Contacts Like Before They Tell You
Track your Contacts across individual pages on your website and gain actionable insight into how many pages they've viewed over time, how long they tend to stay on each page, how many times they've visited your site, and how all that traffic is impacting their Contact Score.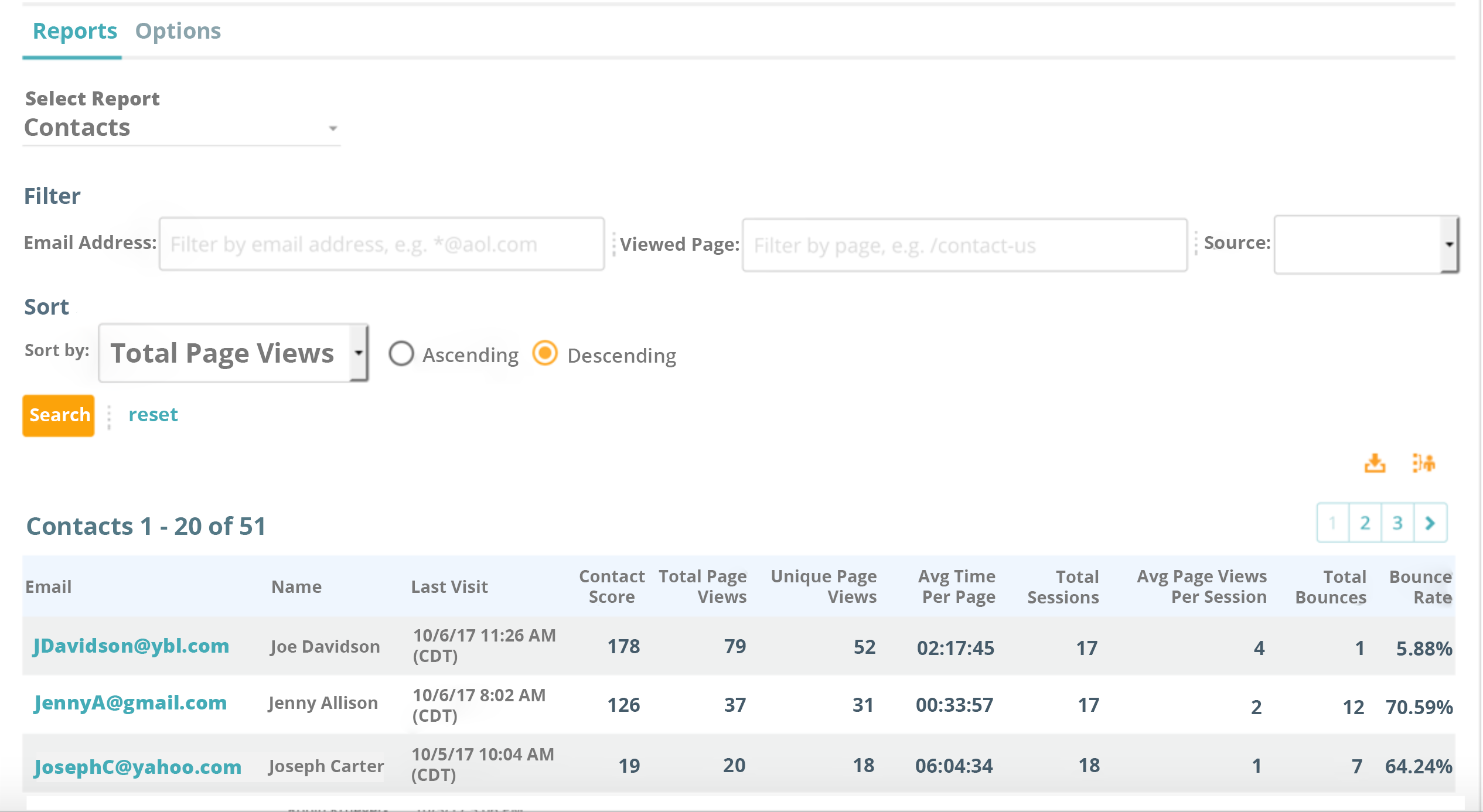 ---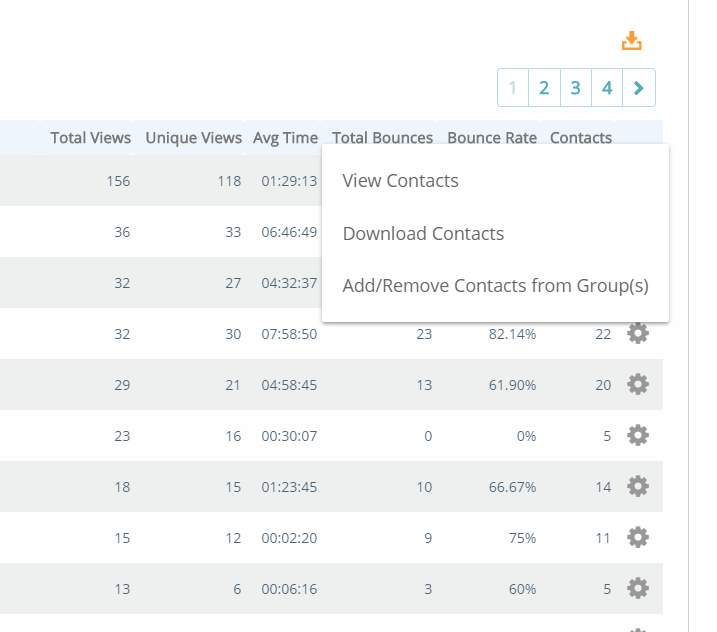 Can I Remarket That?
Yes, you can! Want to create a campaign targeted at all Contacts who visited a specific page? Add or remove Contacts to Groups based on actions they've taken on your website, or easily download the list for a remarketing campaign.