Looking to bridge the gap between marketing automation and CRM? The emfluence Marketing Platform offers full-featured integrations for Microsoft Dynamics 365/CRM and Salesforce (as well as an open API for other CRM systems), allowing you to make the most of marketing automation with your lead and customer database.
---

Connect Lists in CRM to Workflows in emfluence
Integrate your Marketing Lists from Microsoft Dynamics CRM/365 or Salesforce to a Group in the emfluence Marketing Platform to create a seamless, triggered automated email workflow. Run complex welcome series, review campaigns, up and cross-sell campaigns, and more with one-to-one list-to-group matching.
---
Microsoft Dynamics Marketing Automation
Use the emfluence Marketing Platform Microsoft Dynamics integration to create a seamless Microsoft Dynamics marketing automation experience that leverages the flexibility of Microsoft Dynamics with the sophistication and ease-of-use of the emfluence Marketing Platform. Easily match Marketing Lists to emfluence Groups for one-time or ongoing syncing between Contacts, Leads, Accounts, or custom entities, all from within the interface of your Microsoft Dynamics ecosystem.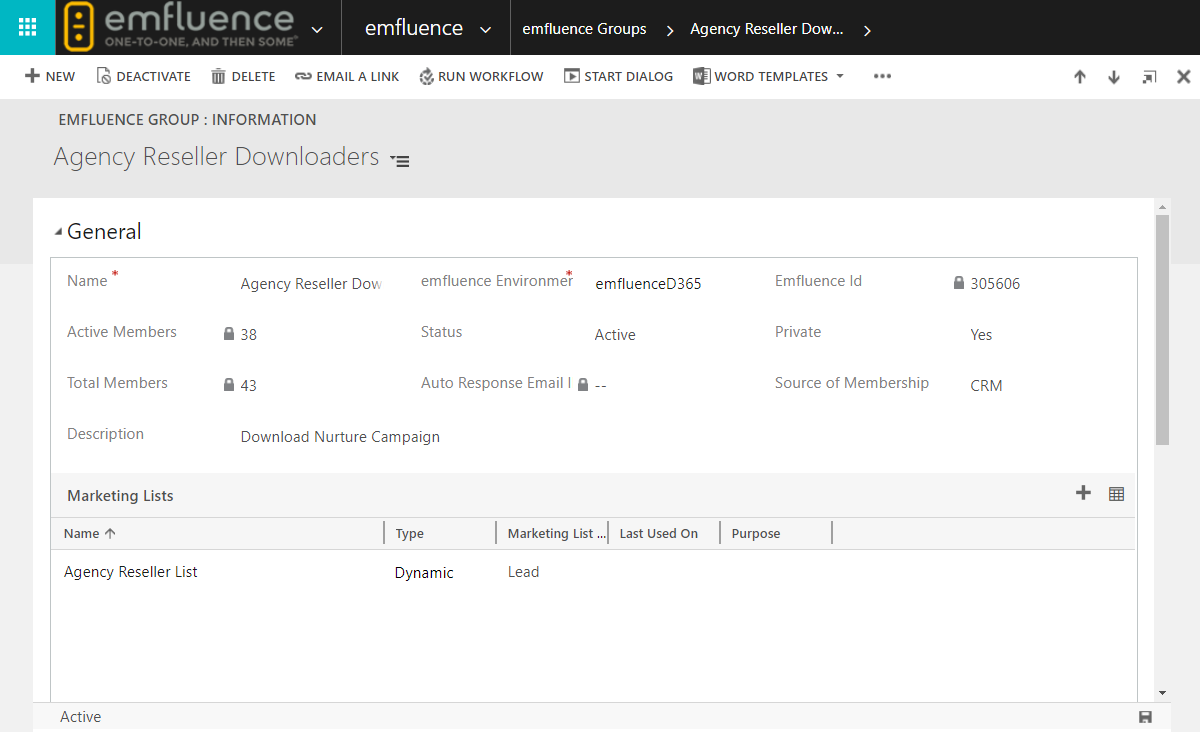 ---
The Ultimate Strategy Guide to Microsoft Dynamics and Marketing Automation
Learn how to integrate dynamics with your email, social, & more
---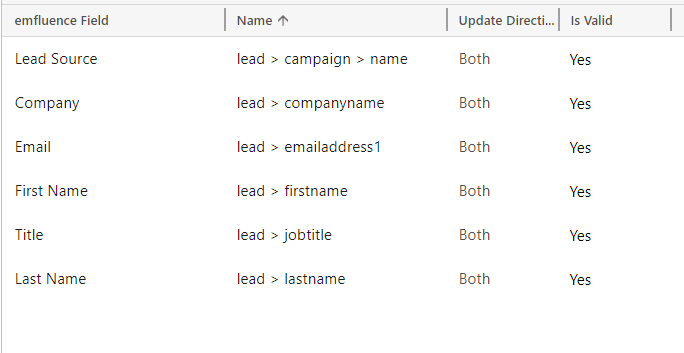 Pick Your Microsoft Dynamics Fields for Mapping
Using our Microsoft Dynamics CRM and 365/CE integration for the emfluence Marketing Platform, you can select which fields you want to map between your CRM and the emfluence Marketing Platform. Select out-of-the-box fields or map your custom fields in Microsoft Dynamics to your custom fields in the emfluence Marketing Platform.
---
Work from within the Salesforce Interface
Use the emfluence Marketing Platform Salesforce integration to work from within your Salesforce environment, no toggling between windows required.

---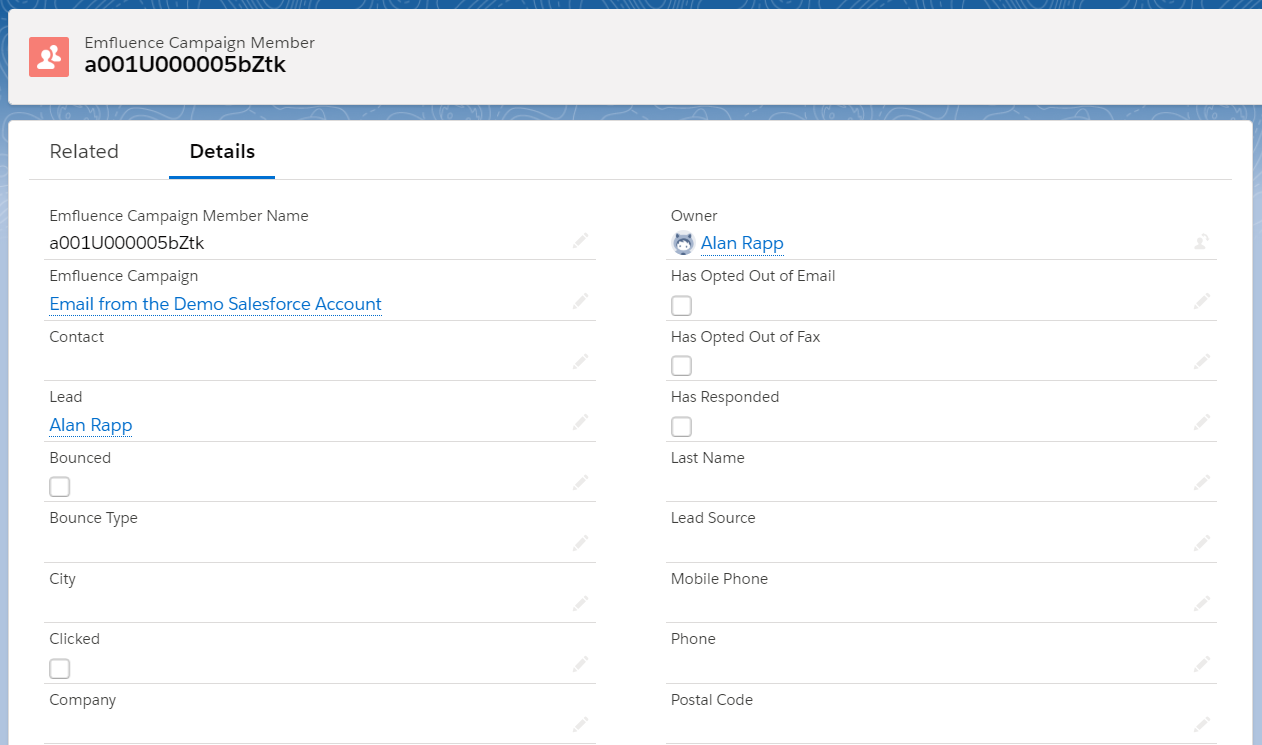 View Responses and Record Status within Salesforce
Using our integration with Salesforce, you can easily view which Leads and Contacts belong to which campaigns, who has opted in or out of email, which campaigns that record belongs to, and more.
---
View Your Success within the Salesforce Record
the emfluence Marketing Platform integration with Salesforce goes beyond syncing send data. Using the emfluence Marketing Platform tile, you can view send data, campaign membership, status, and more from within a Lead or Contact record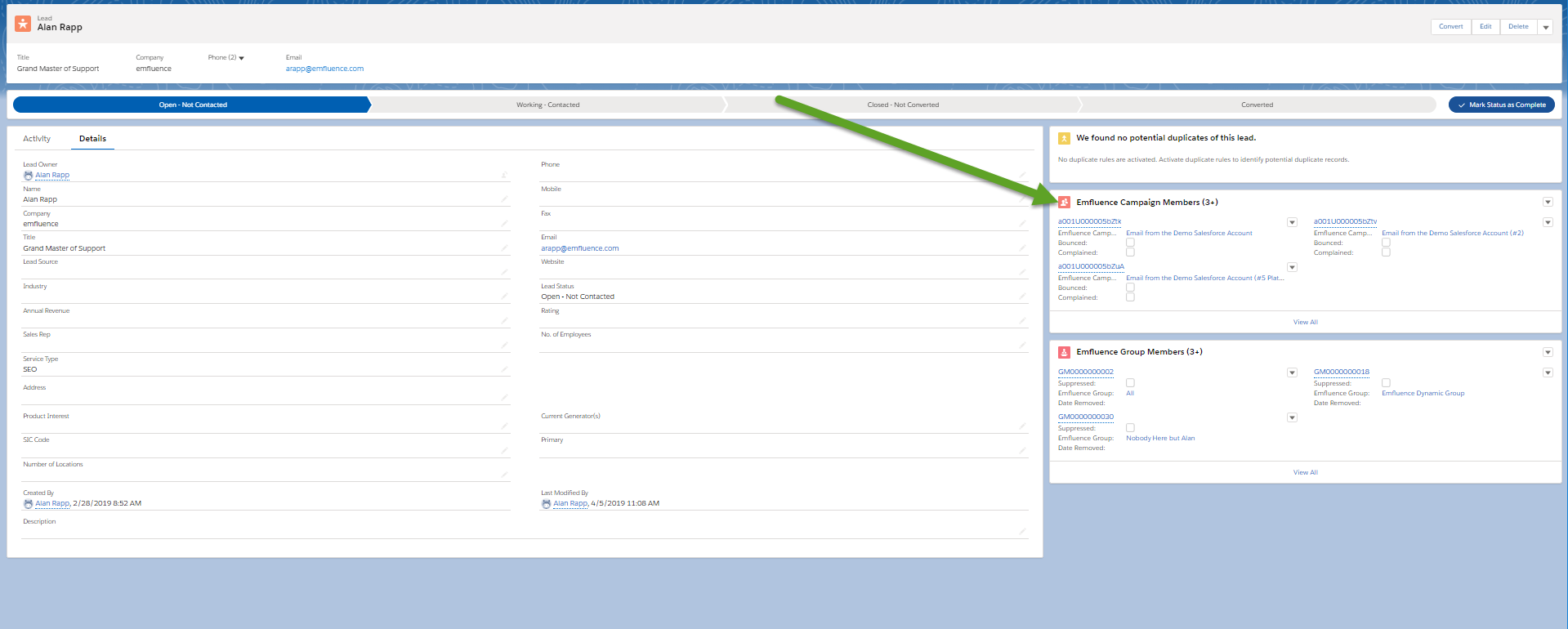 ---