Because our world revolves around you, which is just how it should be. With support request times that are 5x faster than industry average and the ability to build new features and functionality to meet the needs of our marketers, we're one of the only marketing automation platforms that can truly say we're building this software for you. Whether you need help mid-campaign or guidance for your next steps, the emfluence Marketing Platform is here to help you make the most of your digital marketing.
The Super Fast Version of Us
You can check out the emfluence Marketing Platform (speedy version) before you ever reach out for a demo. We hope that helps you determine if we're a good fit!
What Makes Us Special

Quick to Learn
The average emfluence Marketing Platform user sees a return on investment in just six months, versus the 10-month industry average.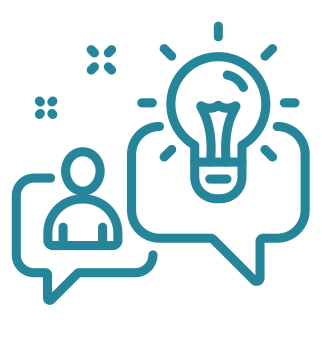 Support from Marketers, not IT Techs.
Ask us a marketing question, get a marketing answer. We're here to help strategize and support.

Super-Responsive Support
Our average first reply for a support request is 5 times faster than the industry average of 14.8 hours.

Agency Services, When You Need Them
Have a client in need of strategy or email marketing services? Our digital marketing agency is available to support you in everything from email marketing services to SEO, website design and development, paid search, content strategy, and more.

Build What You Want
We can and will build new functionality and features in the emfluence Marketing Platform based on need and budget. Just let us know what you're looking for.
See how we compare among the top Microsoft Dynamics CRM marketing automation platforms.
Lots of Training and Plenty of Knowledge
We heart learning, and we hope you do, too. Once you join our community of emfluence Marketing Platform users, you'll have access to:
SPF and DKIM Authentication
Template Design and Coding
Assistance in Uploading Creative Assets
List Import
Customized Training Session
What Our Community Says
Don't take our word for it. Read what our community of emfluence Marketing Platform users says about us on the following review sites: