Take your marketing strategy into the world of text messaging. SMS marketing, or short message service marketing, is a powerful medium for maximizing your audience reach. Share deals, announce events, send notifications, and even respond to questions using this thoughtful form of communication. SMS marketing leverages an existing space to engage in quick, beneficial, and secure conversations with your customers.
---
Fast Engagement
Speed is the name of the game when it comes to texts. Not only is SMS great for getting urgent or time-sensitive marketing messages out quickly, but it also has a higher response rate from customers with companies receiving responses within minutes.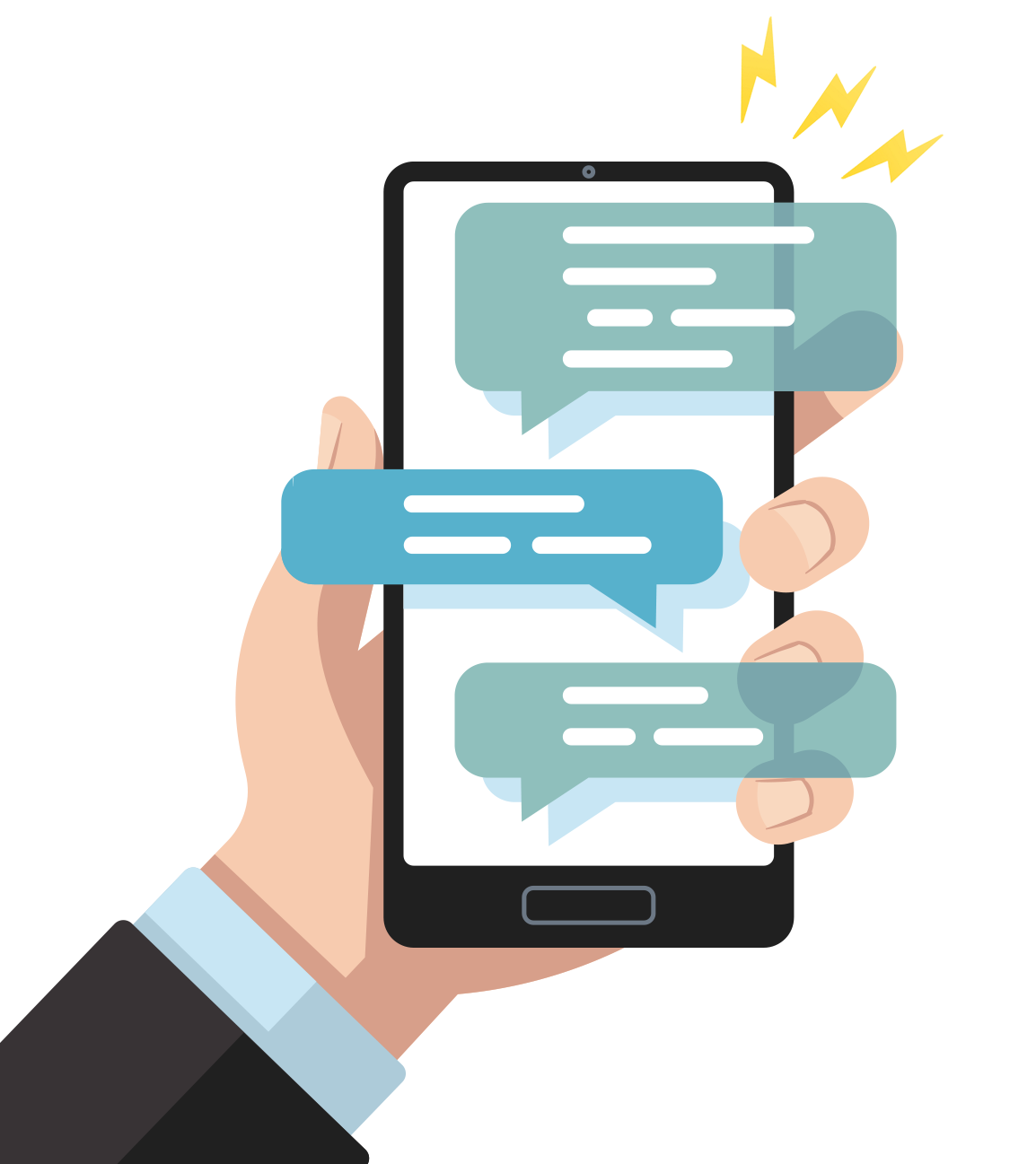 ---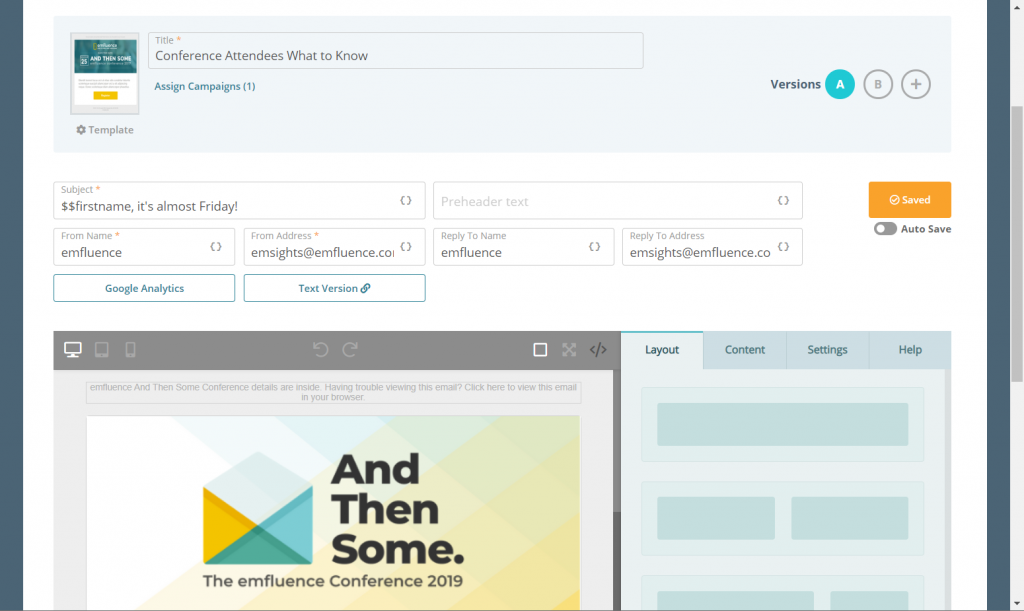 High Conversion Rates
With nearly 100% open rates*, text messages are a strategic way to reach your entire subscriber base. Get efficient and creative with SMS by taking advantage of all the features we offer:
Bulk texting to subscribers on your list.
Automated and manual SMS messaging.
Trackable data and metrics (deliveries, clicks, conversions).
SMS activity in campaigns and workflows.
---
Personal Connections
Tailored SMS touchpoints in the customer journey create personal relationships with those you are trying to reach. Text messages give you the ability to connect with your audience before and after they convert, creating a meaningful experience from day 1 and beyond.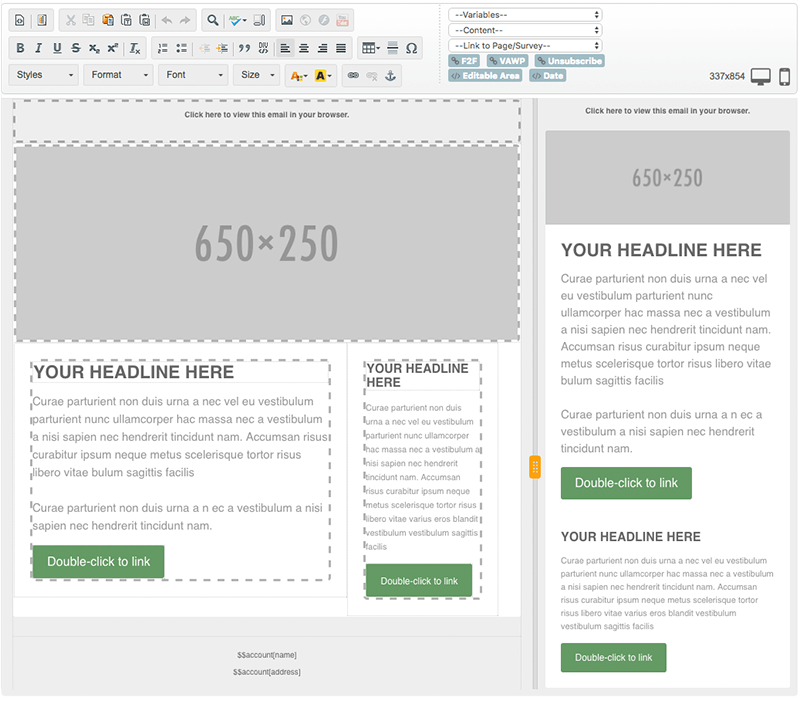 ---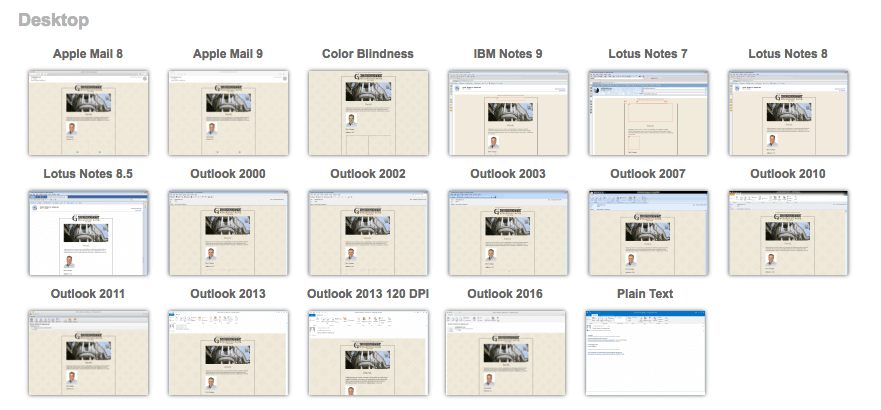 One-to-One Engagement and Then Some
We've created an SMS service that blends seamlessly with everything you're already familiar with in the emfluence Platform.
What that means is that you can manage all of your direct communications – sales offers, surveys, contests, notifications – in the same workflow you manage your social media and email marketing. Add your automated SMS messages into your workflow and watch your campaigns take off.
---
You Work on Strategy, Our Platform Handles the Rest
The first task you'll have once you're all set up? Get in touch with your current subscriber base and have them opt-in to text messages. From there, the possibilities are nearly endless.
We say "nearly" because we already know there will be plenty of cool features our developers are capable of collaborating with you on. In case you haven't heard, we're all about building new features that fit the needs of our clients. And if you're needing some help with strategy, we've got that covered too. Get started with our eBook on SMS best practices and keep an eye on our blog for SMS updates and tips!
Download SMS Best Practices eBook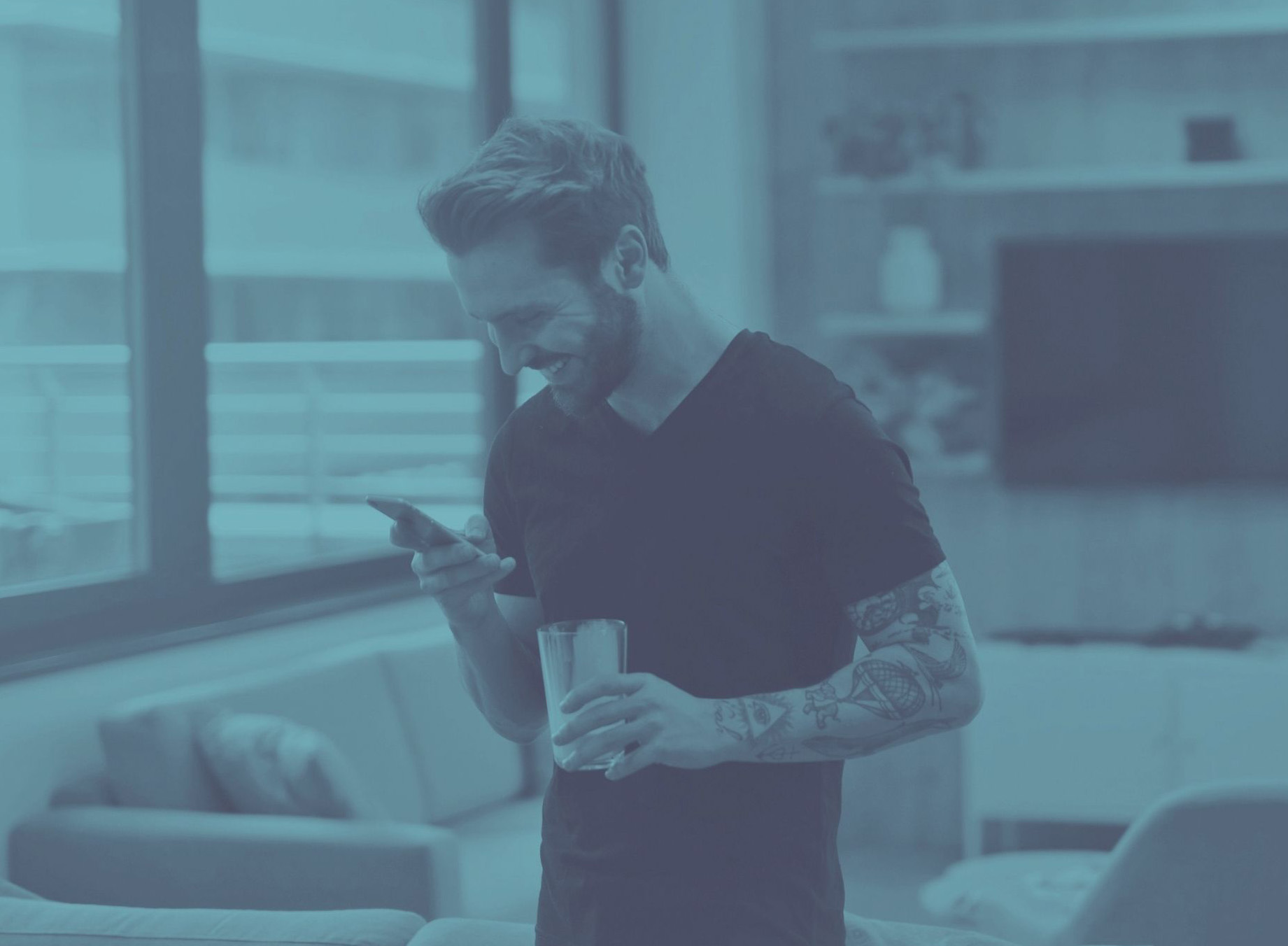 ---