This month's emfluence Marketing Platform updates include a QR code generator, query references for custom fields, the ability to copy groups, and more. See what our community has asked for and what we built:
QR Code Generator
TF Asks: Can you add QR codes to the emfluence Platform?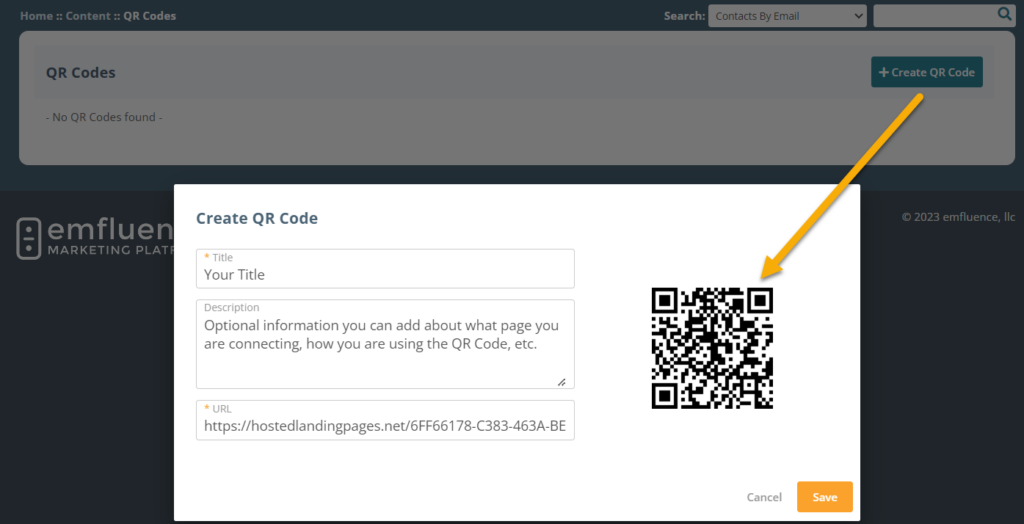 You can now create QR Codes and save them as images in the emfluence Marketing Platform. Learn how to get started here.
Query References
GB Asks: Can you make it easier to see what queries custom fields are tied to in emfluence?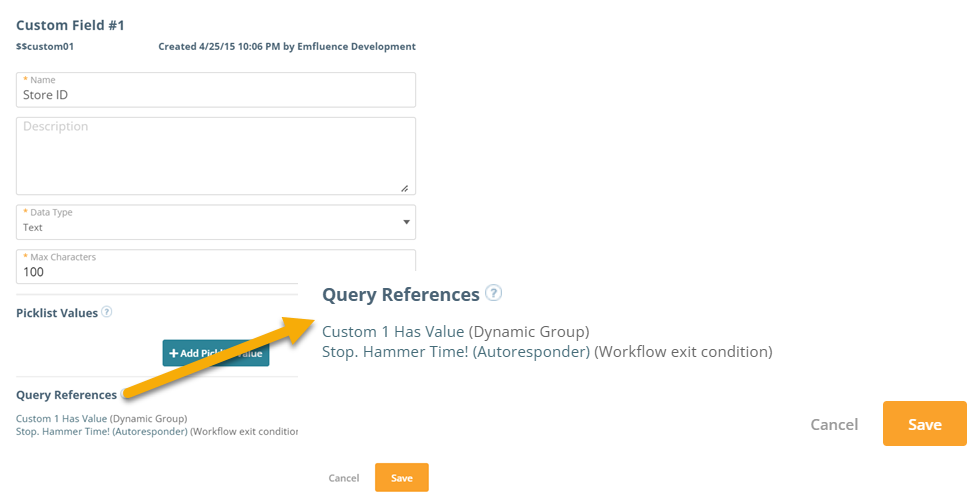 When expanding a custom field, at the bottom you will now see Query References which will let you know what dynamic groups, workflow decisions, and exit conditions that custom field is being used in. You can follow the links to examine the queries where the field is being referenced.
Copying Groups
DC Asks: Can you allow me to copy groups?

You now have the ability to copy both dynamic and static groups within the emfluence Marketing Platform. For static groups, you will be given the additional option of copying the contacts from the original group into your new group.
Tagging Instagram Images
MR Asks: Would it be possible to tag an Instagram image?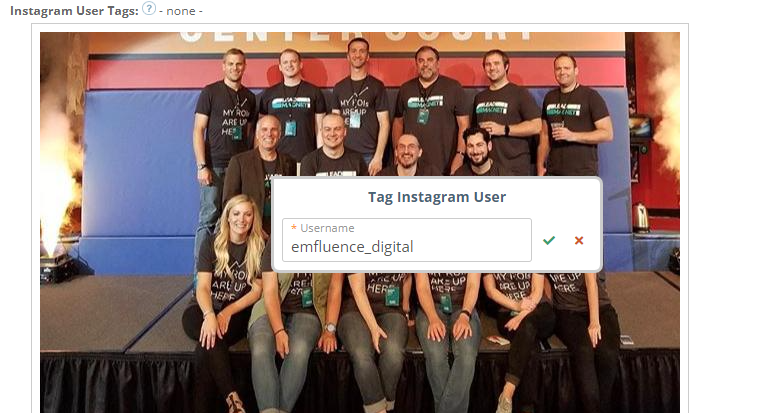 emfluence has added the ability to tag one or more Instagram accounts in an image as long as that person's Instagram privacy settings allow them to be tagged.
X (formerly Twitter) Changes

Twitter continues to make changes to their business model and posting through their API. If you post to Twitter through emfluence, you will notice a second verification is now required if you wish to post tweets with images. Given continual changes, after completing that step, you may need to also go through the original verification one more time to get your account up to date.
Got another request? Send them to us under the help section in the emfluence Marketing Platform!