This month's emfluence Marketing Platform updates include a refreshed login page, editable dashboard, the ability to copy delays and notes in workflows, and more. See what our community has asked for and what we built:
New Login Page

Our login page has gotten a refresh! You won't see functionality changes, but you will notice a new look when you go to log into the emfluence Marketing Platform.
Editable Home Dashboard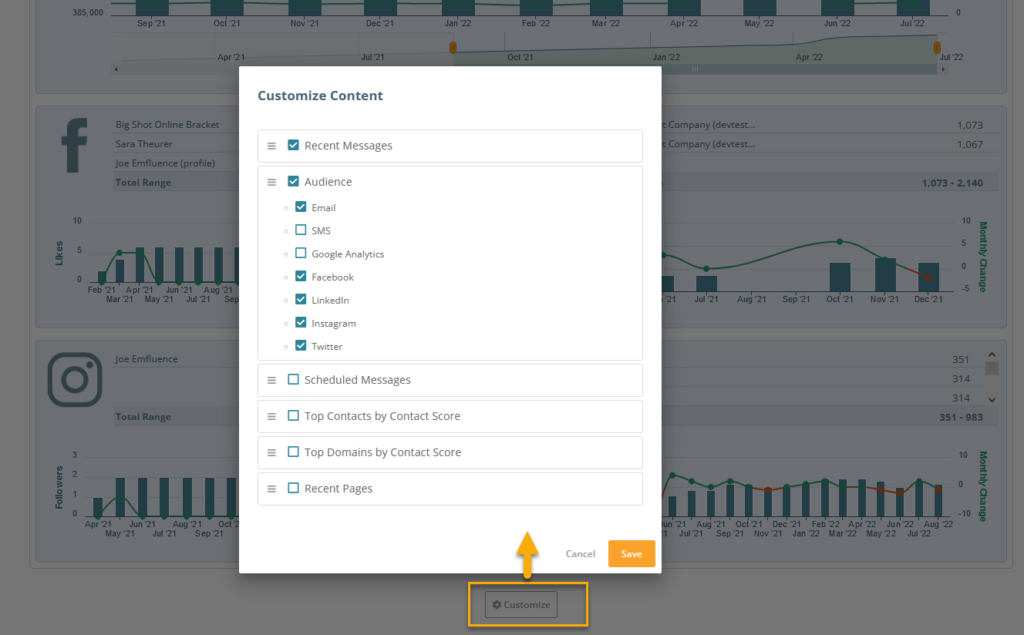 The dashboard on the home page of emfluence has been changed to allow users to edit, add, and remove items to customize the experience. Don't use SMS? Remove it! Don't use Instagram or LinkedIn? Remove them! Editing the dashboard is as simple as scrolling to the bottom of the page and clicking the "Customize" button. You can rearrange and hide various sections of the dashboard that aren't relevant to your user.
Copying Delays and Notes in Workflows
JB Asks: Can you allow the details of Delays and Notes to copy when copying a workflow?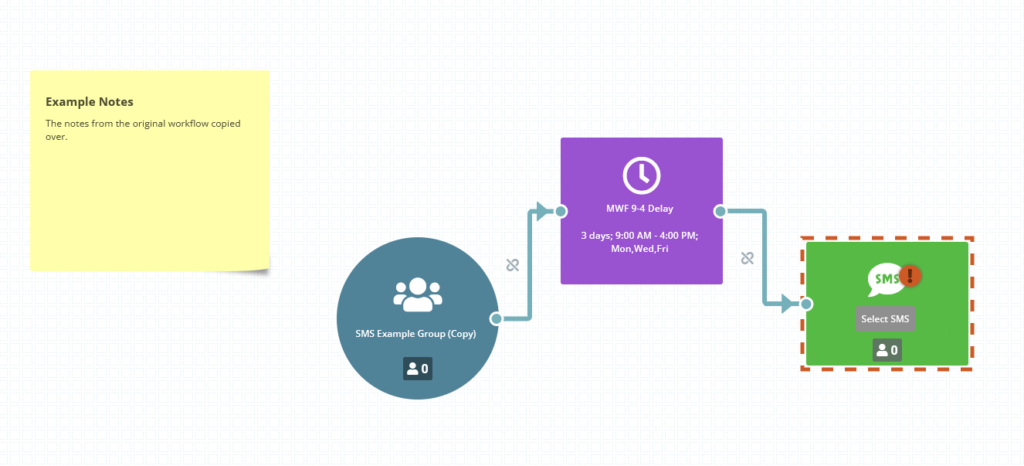 When copying a workflow, and choosing to copy over all items (not only the placeholders), delay logic and notes will now be copied to your new workflow.
Recreating Deleted Users
SD Asks: I accidentally deleted a user. Can you make it easier to recreate them?

For client admins, we have added the ability to copy a deleted user. Now if you accidentally delete a user you can copy that user (assigning the same permissions they originally had). As with all new users, the user will receive an invitation to set up their new password. You may also want to transfer emails, groups, and contacts owned by the old user to the new one via the "Transfer Ownership" option available in System Users.
Details on How a Contact was Added
AC Asks: Can you provide more information on how a contact was added?

Going forward, when hovering over the added date on a contact record you will find a code letting you know how that contact got added to your emfluence account. NOTE: This data is only available for contacts moving forward, this data is not available on contacts added before this feature was implemented.

Contacts can be added directly through the platform (APP:SAVE), through a manual import (APP:IMPORT), through the contacts/save endpoint (API:SAVE) or contacts/import (API:IMPORT) of emfluence's API, through a a landing page conversion (LANDINGPAGE:SAVE), through an import from Dynamics (DYNAMICS:IMPORT), or through an import from a FTP Data Sync (DATASYNC:IMPORT). More information for some calls will be provided if available.
"Modify Date" Default in Query Builder
JB Asks: "Can you make SUBTRACT be the default choice on the Modify Date picker in Query Builder?"

Sometimes the smallest changes can make a difference. We have reset "Subtract" as the default choice on modifying date in Query Builder.
Got another request? Send them to us under the help section in the emfluence Marketing Platform!