Ready to add website engagement to your bag of digital marketing tricks? Then we have big news for you—Website Tracking is now live on the emfluence Marketing Platform!
Let's take a look:
What You're Tracking
The new Website Tracking feature allows you to track Contact traffic on your website or websites (yes, you can add more than one).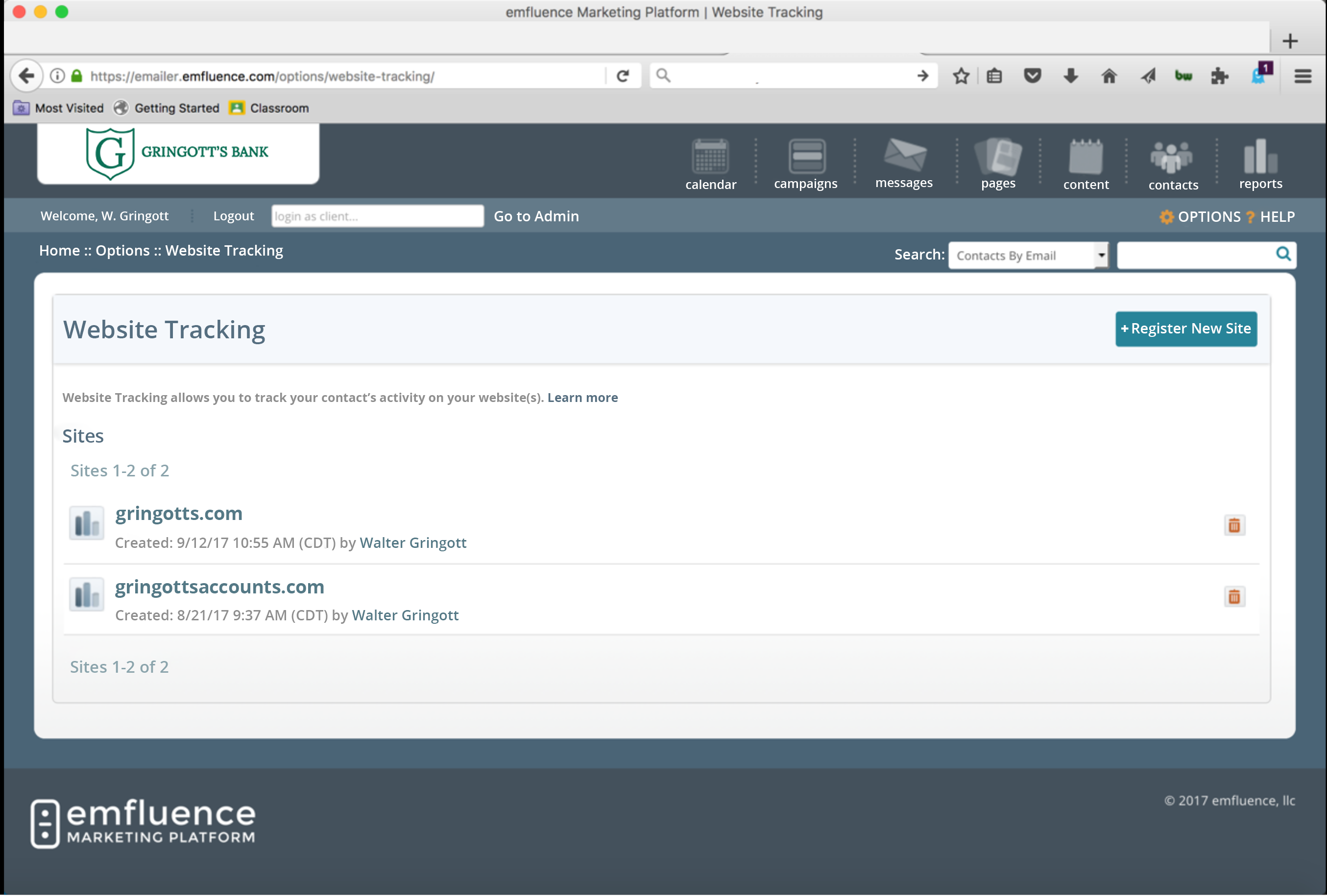 To get started, navigate to Campaigns and select Website Tracking from the dropdown menu. Set up is a simple, four-step process (our help page explains how) followed by a quick installation of JavaScript on your site(s).
Once your site (or sites) is registered, the emfluence Marketing Platform pulls back actionable data on how your Contacts are engaging with your website. You'll be able to see how your Contacts got to your site, and once there, how they interacted with it. You can also set a tracking duration (amount of time between visits before the contact will stop being tracked) or session duration (amount of time between visits before a new session is created) to customize the data based on your company's objectives.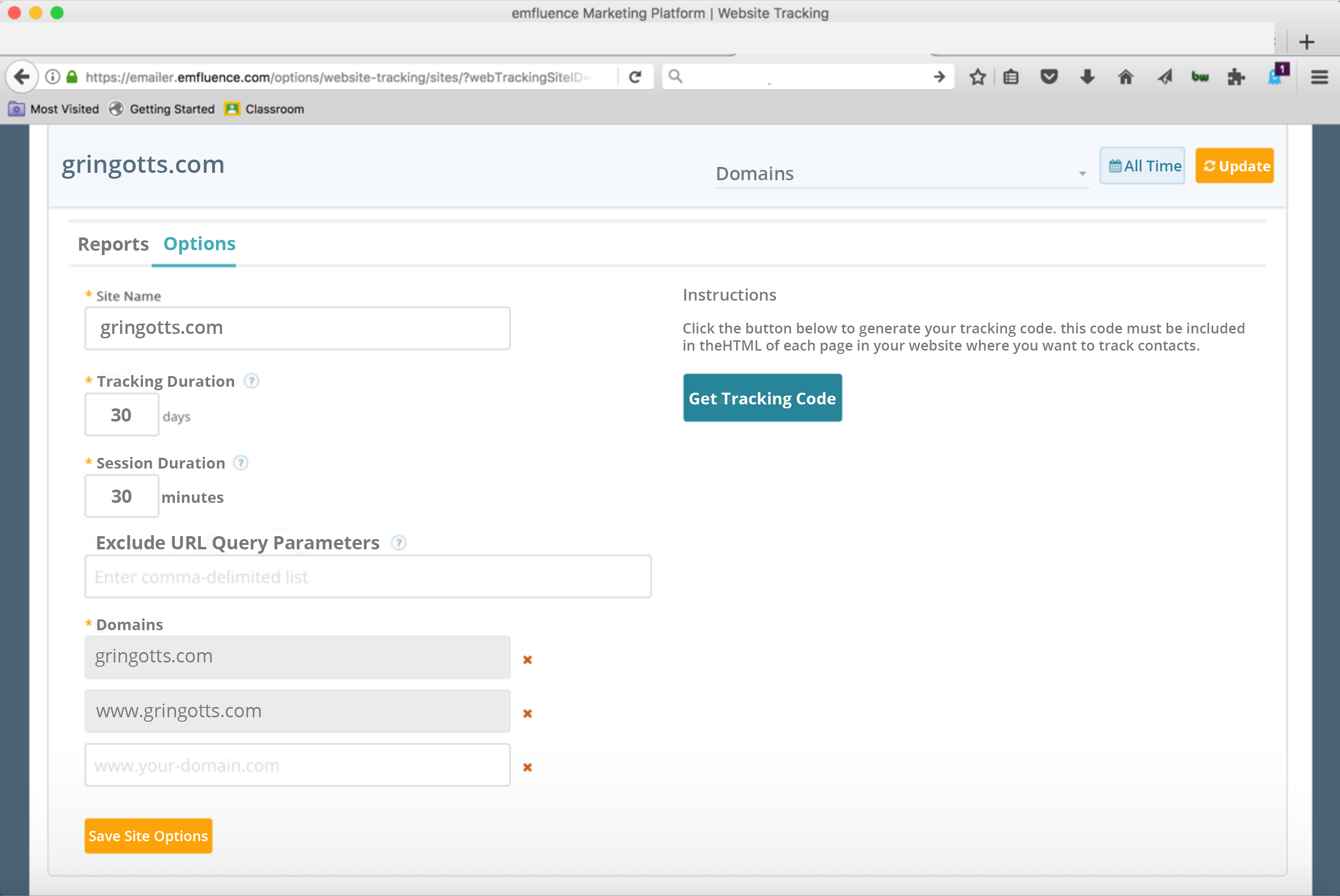 If you have URLs you don't want to track or have Contact Scores added to based on visits to a specific page (say, your careers page), you can add those in on this view as well.
You'll also want to set a value on your Contact Scoring options. As with other interaction options,  you can determine what the score is for each page view and the time frame over which that score is aggregated: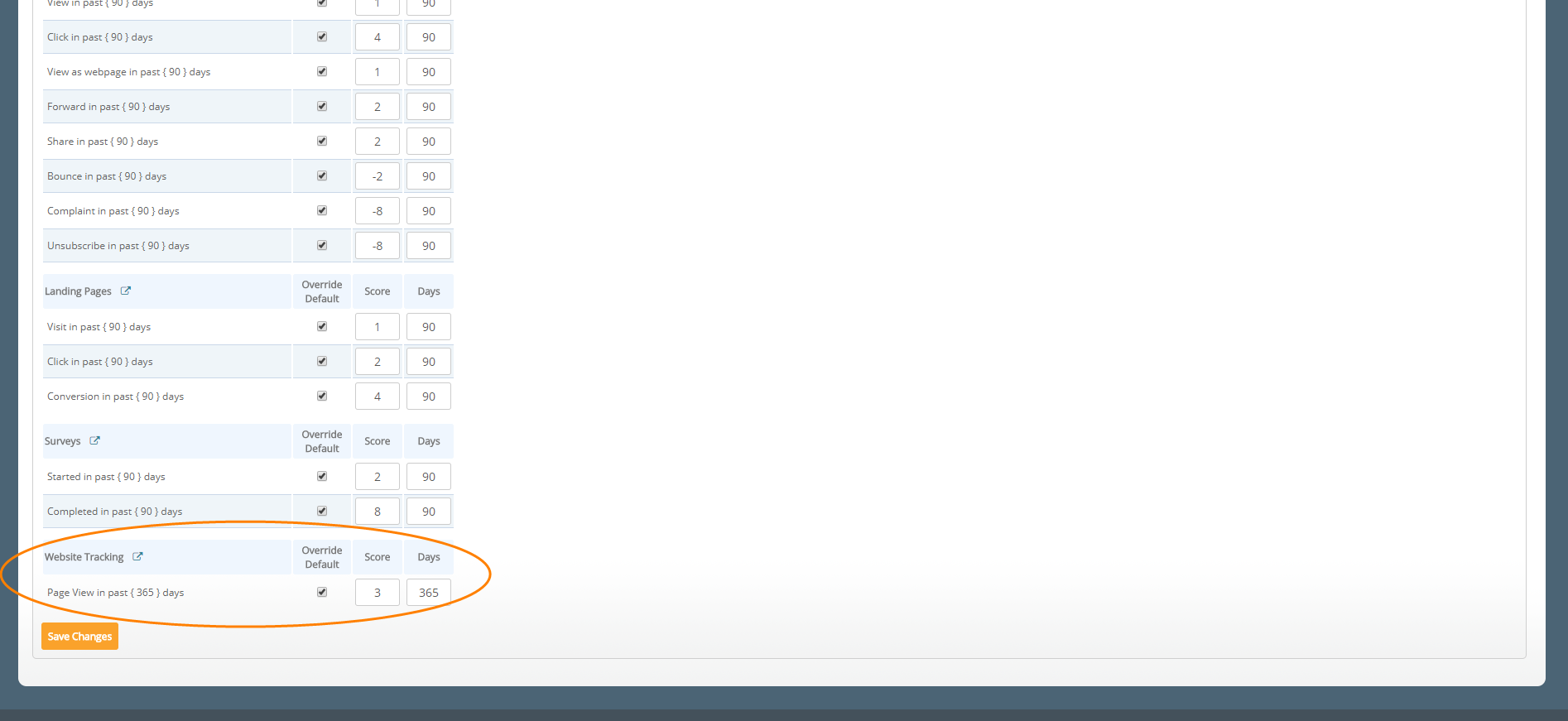 Once you're set up, you can start viewing reports. Take a look at your reporting options:
Metrics Over Time
The first report you'll see is Metrics Over Time. This report shows basic engagement, measuring with a time graph that measures Sessions, Page Views and Bounces across each domain. You can set this view to all time, or select a given time frame for review: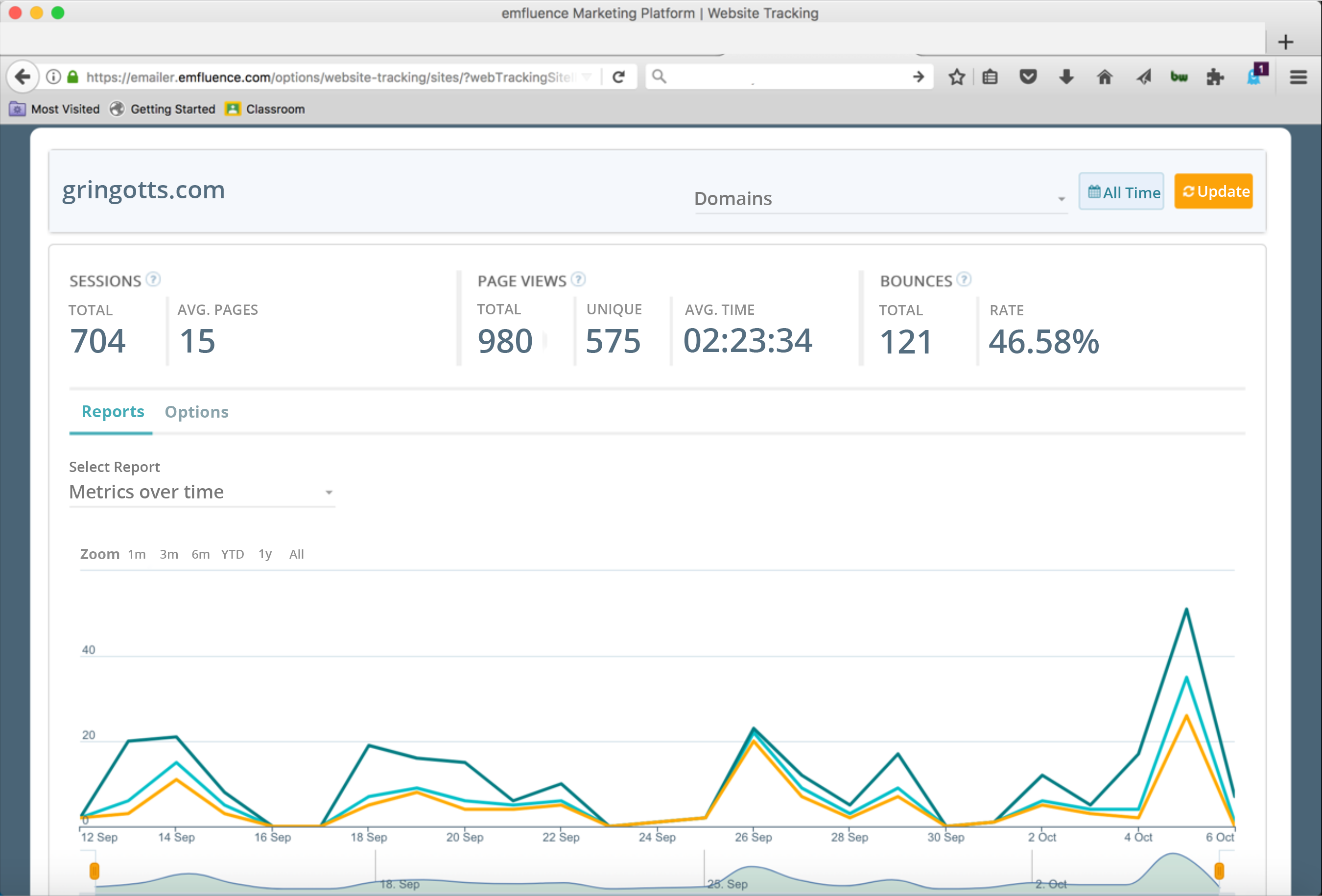 Sources
The Sources report is listed just below Metrics Over Time. It's designed to show you how much traffic each type of source is driving to your site. Types of sources included here are Direct, Email, Website, and Social Media: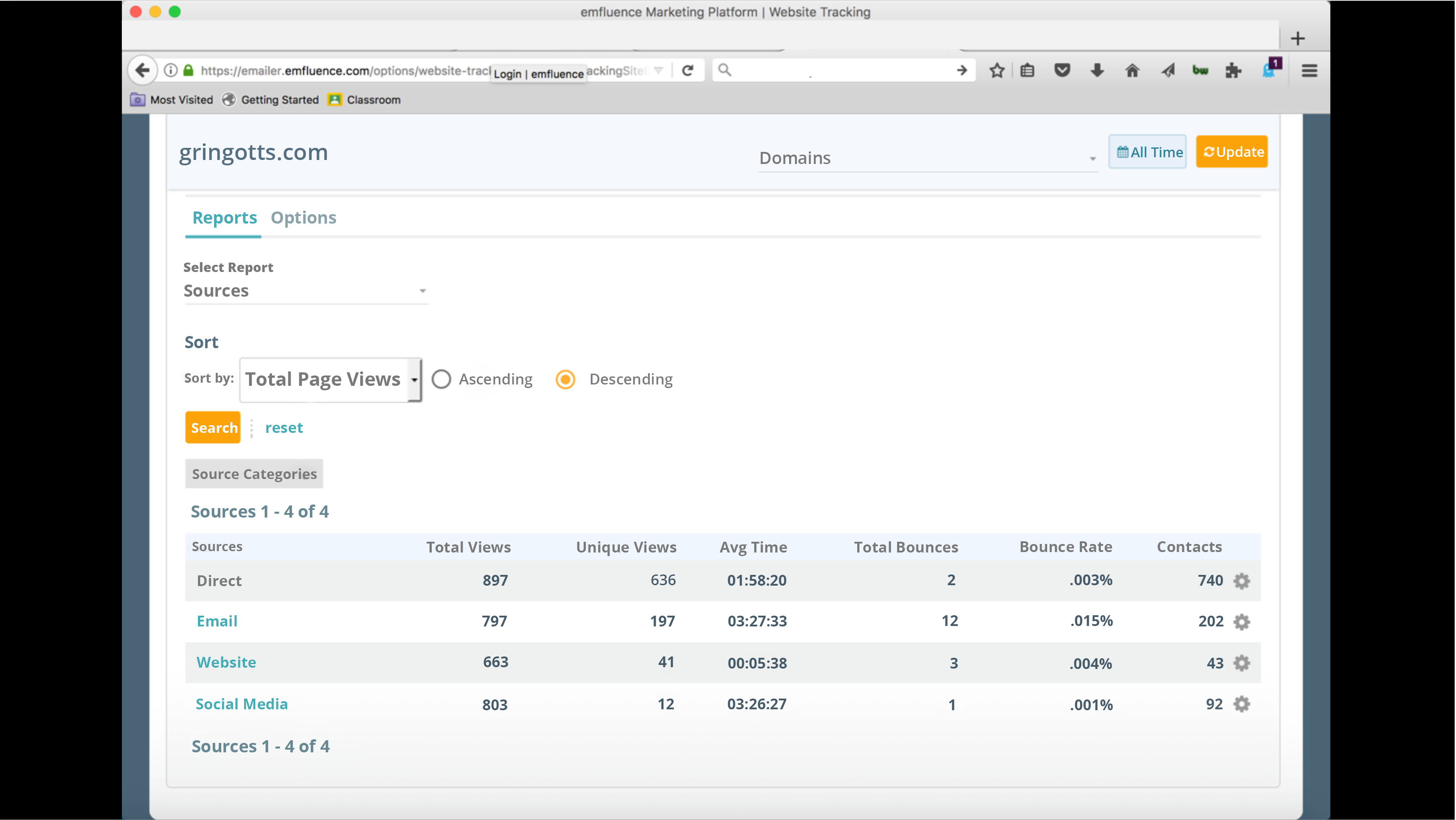 If you take a look at each source, you'll see Total Views, Unique Views, Average Time on site, Total Bounces, Bounce Rate and number of Contacts driven to your site from that source.
This data is actionable, too—click on the cog next to Contacts, and you can view the actual Contacts, download those contacts or Add/Remove Contacts from Group(s).
Pages
The Pages report drills into the page views of your website—here you can see which pages were viewed, how many times they were viewed (total and unique), the average time on page, page-level bounce information, and which of your Contacts have viewed that specific page.
By clicking on the cog next to Contacts, you can add these Contacts to groups (or remove them) for remarketing purposes.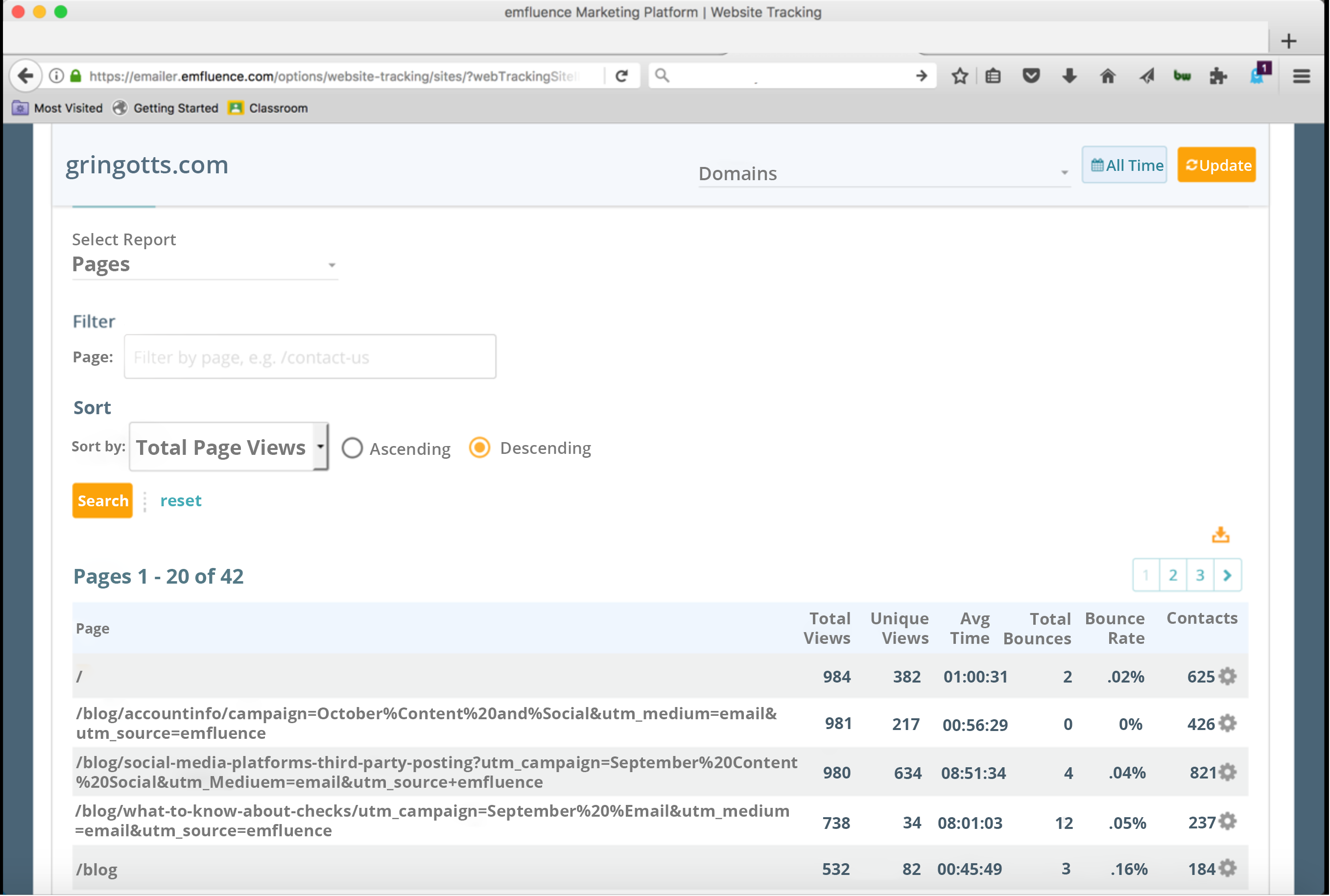 Contacts
The Contacts report digs into individual information—email address, name, last visit, Contact Score, total page views, unique page views, average time per page for that Contact, total sessions, average pages per session, total bounces (over time), plus that Contact's bounce rate. Here again, you can add these Contacts to Groups, or download them into a file for remarketing.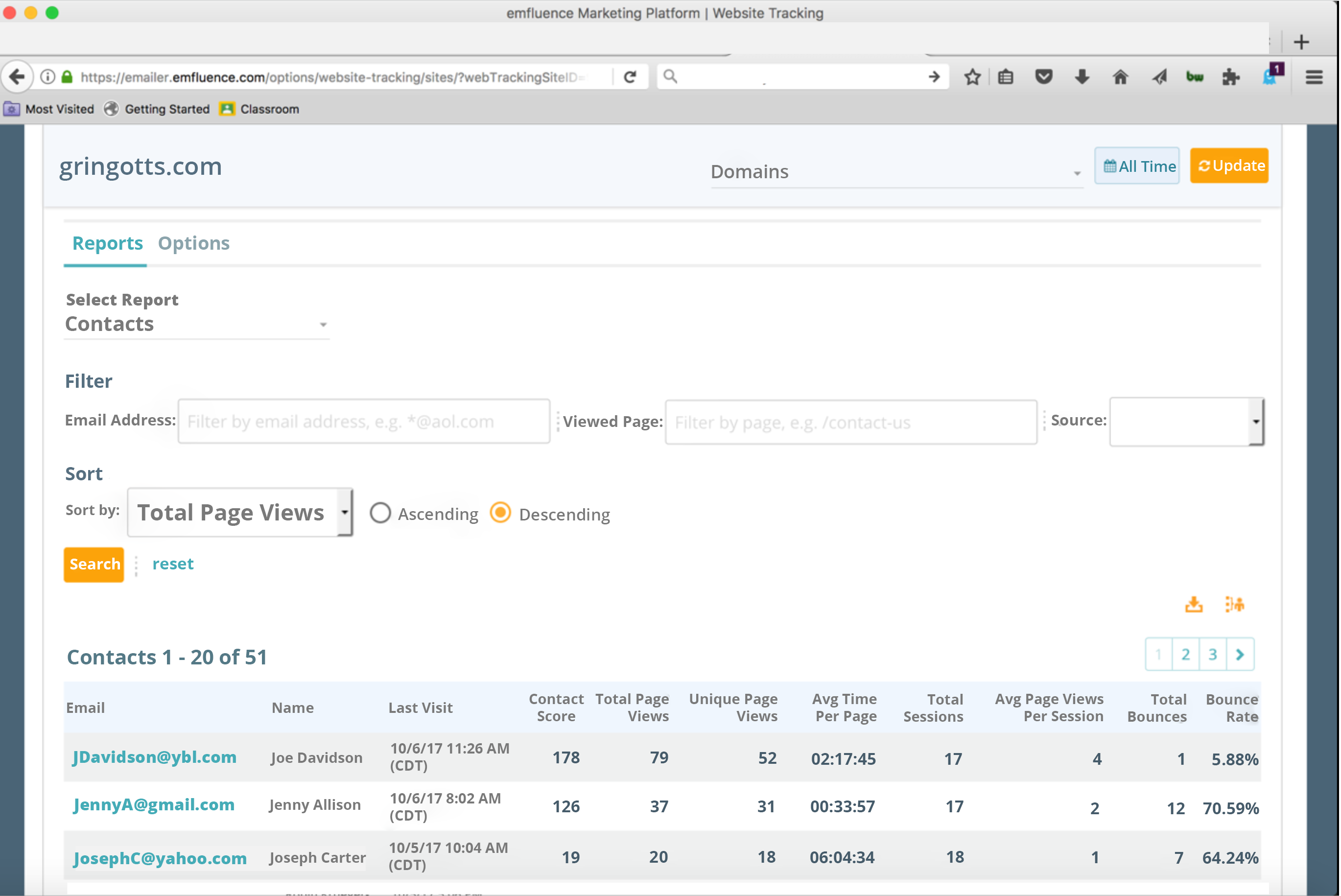 Actionable Tracking
We've focused website tracking around gathering actionable data from Contacts who have already engaged with an element of the emfluence Marketing Platform (email, survey, landing page, form). That enables you to create campaigns based on website engagement right out of the reporting view!
Need help with set up or have additional questions? Contact us at support@emfluence.com.
Happy tracking!