2019 is barely underway and we are pleased to introduce a few new updates to the emfluence Marketing Platform.
Exclusion Group
The Exclusion Group feature makes sending emails even easier. Available in the "Select Group" step, the feature allows senders to specify a group or groups to omit from a mail list.  The feature may be handy if you want to mail to your master list but want to exclude a subset for whom the message is inappropriate. For example, you may want to exclude your Florida customers from your Snow Shovel Promotion. Rather than selecting every regional subgroup as recipients, you can now select your master list as the recipient and simply exclude the Florida group.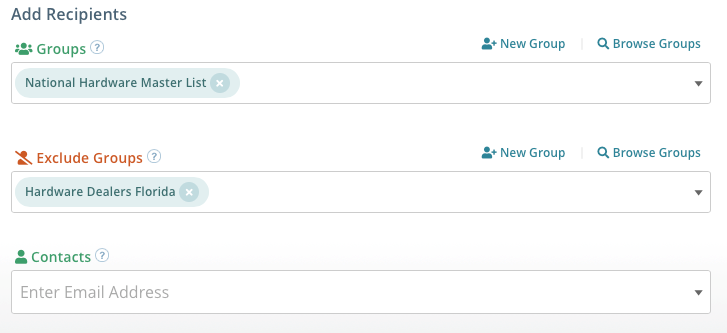 Multiple Contact Scores
We have been working on this idea for a bit and are pleased to announce its release. Senders now can create up to five Contact Score models per account. Multiple scoring models allow you to view and weight customer behavior differently, depending on your goals. For example, your marketing team may want to view behavior over the length of a campaign, while your sales team may only be interested in whose been actively engaged recently. Under the Options tab, select Contact Scores and click "Add New Model."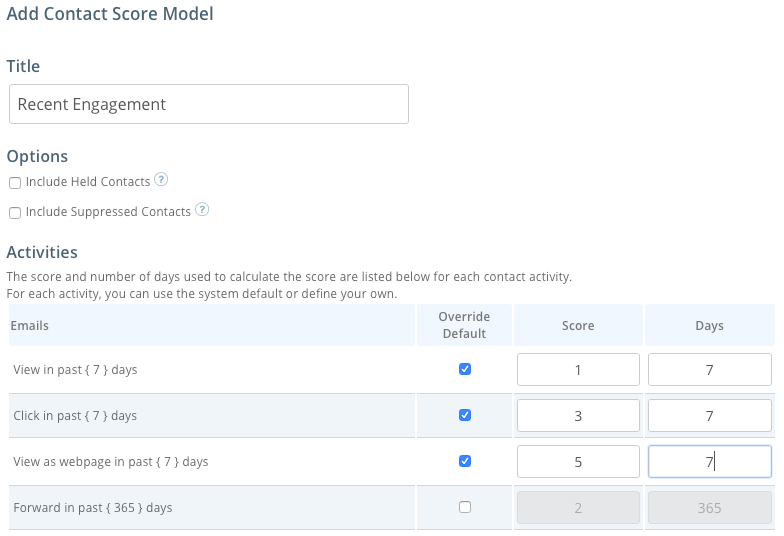 Filter by Group
Want to see the messages that have been sent to a specific Group? In the Message area, you can now Filter by Keyword, Group, Owner or Campaign. Happy searching!

Want to stay current on the latest information? Sign up for our monthly newsletters here.