Today's marketers are living in an age where valuable customer data is at their fingertips. But with all that information, where do you start? Customers expect a certain level of personalization and relevancy to their messages when engaging with your brand, so what better way to put your data to use than with a milestone email celebrating their birthdays, loyalty or personal accomplishments?
Let's start with the strategy. You don't want to set up a milestone campaign just to say you have one. First, you'll need to define what business goals you want your message to accomplish. Are you looking to drive traffic and conversions? Increase customer engagement and loyalty? Your overall goals will help you shape what type of milestone message to craft.
Once you have your goals defined, you'll need to carefully review what data points you have available and determine how to put them to use. There are several different types of milestone emails, that all serve different purposes.
Birthday and Anniversary Milestone Emails
If you're looking to implement your first milestone campaign or don't have a lot of customer data to work with yet, birthday or anniversary emails are a great place to start. These messages only require customers' date of birth or date they joined your email list, which can be collected using a simple form when they subscribe. If you're looking to drive conversions and encourage future purchases, consider adding an offer to your message. However, know that an offer isn't always required. Crafting your message with thoughtful language to celebrate your customer's special day can increase engagement and customer loyalty, even without a free coupon.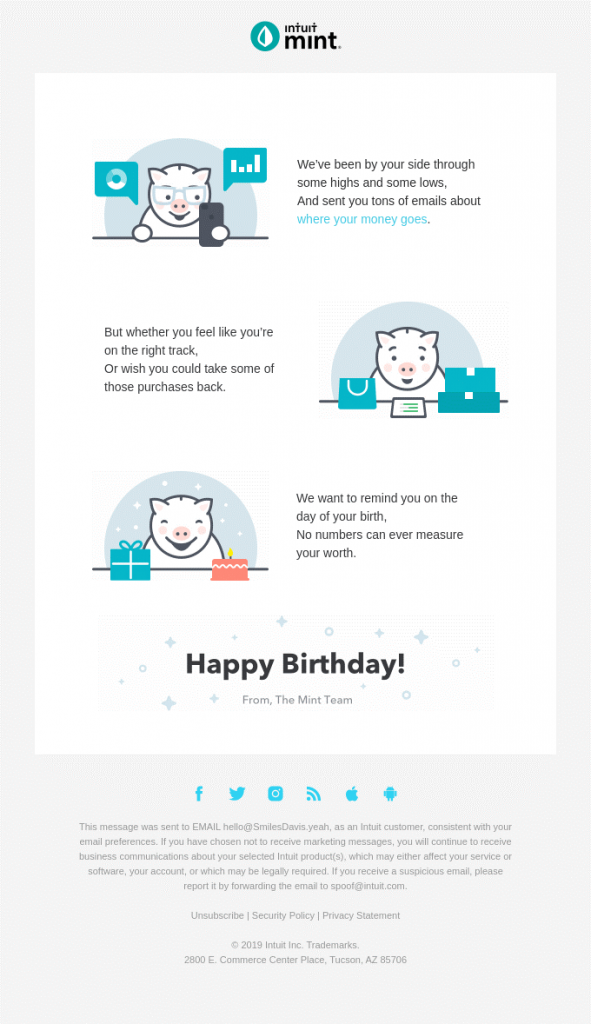 If you want to celebrate with your customers more than once a year, and have the data to do it, the opportunities for milestone emails are endless. Here are some other examples to inspire your own milestone campaigns.
End of Year Recap Emails
Year-End campaigns can help remind customers why they chose your brand in the first place, and really drive metrics like engagement, retention and loyalty. Spotify, in particular, has changed the game when it comes to data-driven milestone campaigns. Their End of the Year, and most recently, End of the Decade series generated buzz across multiple channels and saw engagement rates as high as 75%.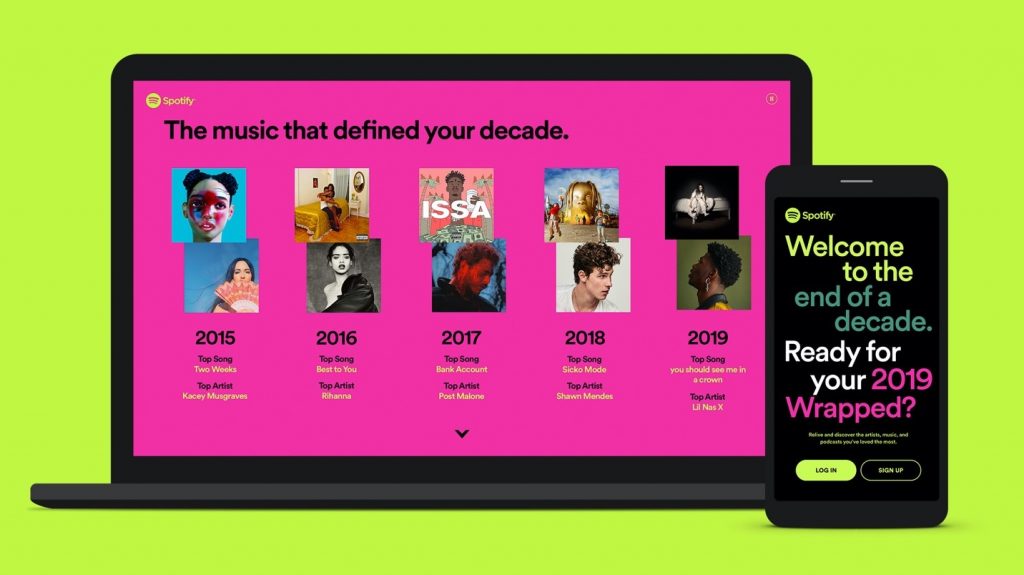 Last year, Rent the Runway's Year-End campaign summarized how customers interacted with their brand by sharing information like their first rental, favorite designers, most-selected styles and even how much money they saved by using Rent the Runway's services.

Activity Tracking/Customer Accomplishment Emails
To encourage future purchases and customer retention, consider creating a game-like experience that tracks customers' accomplishments. Then, set up a way to present their progress to help them achieve their goals. Collecting badges, giving rewards for reaching a certain status, or simply summarizing their progress are great ways to keep them on track and striving for more.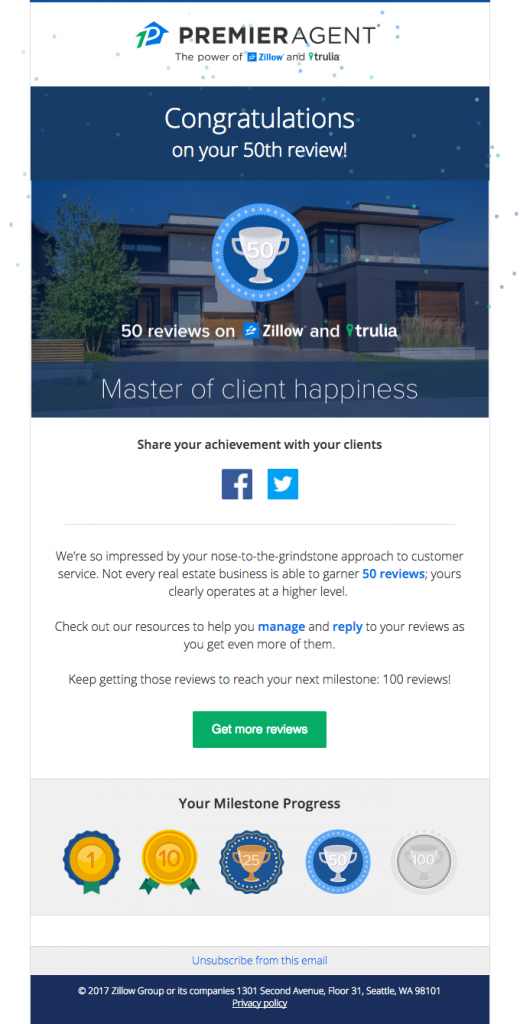 Final Thoughts
Milestone emails are a great way to create personalized experiences that feel rewarding to your customers. Once you have an idea of what goals you want to achieve with your milestone campaign, look for reasons to help celebrate with your audience, then put the data to work!