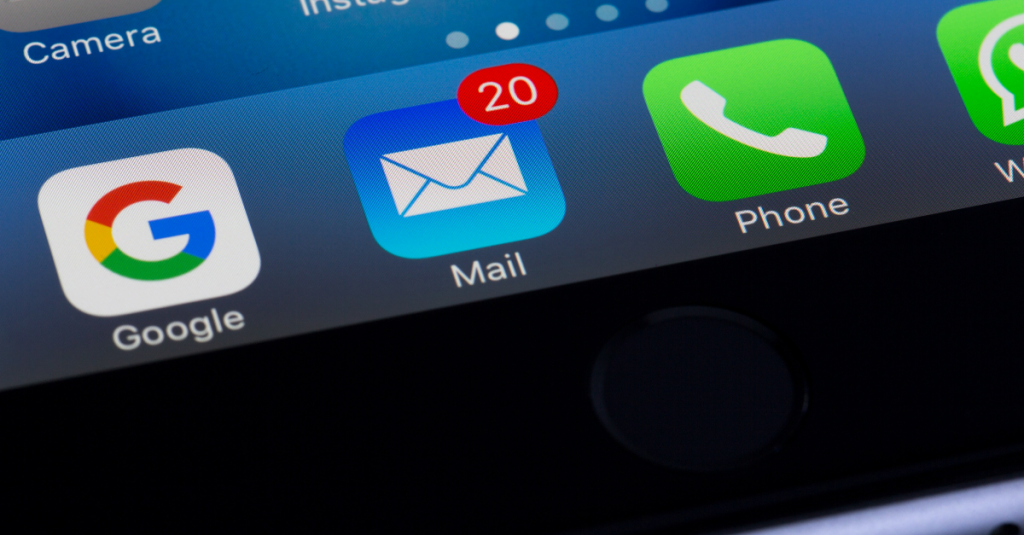 Who Should Your Email Marketing Campaigns Be "From"?
Commonly called a 'From Name' it's the name that is displayed in an inbox above or to the left of the subject line. It tells the recipient who sent the message or who it's 'from.' Studies have shown that it is as important or even more important than a subject line. If the recipient doesn't know who the email is from, it will go directly into the trash.
One of the most asked and most discussed questions in email marketing, it's phrased different ways:
Who should our marketing emails be 'from'?
What email address should send offers to our subscribers? What about email newsletters?
What should the "friendly from" name be?
What if it's a sales email for a business-to-business (B2B) service?
The best "from" varies based on a lot of factors:
B2B vs. B2C
profit vs. nonprofit
Sales emails vs. Marketing emails vs. News and Information
Each email type or topic is likely to be sent from your Email Service Provider and you can decide who the email comes from.
So what is the best "Email From" for your email marketing campaigns?

From: [Brand Name <welisten@brandname.com>]

For most email marketing, send from your brand or company name. This gives you a consistent name and email address for all your emails, and takes the most advantage of your white list status if subscribers add you to their address book. Plus, if your staff changes periodically, changing your From Email address will lose you all that great familiarity you've built up. Your subscribers won't know who to look for in the inbox and you're bound to see a lower open rate.
Marketing emails, monthly newsletters, product announcements and more should always come from these branded email addresses.
Except for in these cases (read on)…
From: [Joe President <jsmith@brandname.com>]

It's not usually best practice to send your marketing emails from a specific person in the company, except if you're a nonprofit organization with a well-known or highly visible President/CEO. You may see increased response rates by sending email "from" the Head Honcho him-/herself. Several of emfluence's nonprofit clients use the head of a department or fundraising circle to contact each interest group. They see higher than average open rates because the subscribers in each group know that leader well and are likely to open emails.
From: [Sally Salesperson <sally@brandname.com>]

In the for-profit world, when you're sending a personalized, one-to-one sales email, it's ok to use your sales person's name and email address, especially if there is a relationship and the subscriber will recognize the name easily. This is especially true for business-to-business sales people, who often build their sales by building relationships. The sales person's name is sometimes even more recognizable than the company they work for.
From: [<no-reply@brandname.com>]

When is it appropriate to use a no-reply email address to send email? Never. It's important that your from email address is a real address, monitored by a real person. If you send out email but don't receive it, you could be perceived as a big megaphone with no ears. In the age of engagement, customers and prospects want to know you'll be there to talk with them, not just at them.
Tips for the From Name Game
Always be sure you're sending from an authenticated email address and domain. We've written a blog about it and you can always reach out to our support team to find out more.
Split testing or A/B testing (as some call it) is a great way to find out what your subscribers will react most favorably toward. You might be surprised at the results. BIG SIDE NOTE: Always be sure you're sending from an authenticated email address and domain.
Stick with names you've used. Don't switch it up constantly – consistency is key in establishing brand credibility.
Keep the name short, but not at the sacrifice of disguising your brand. If your brand is indistinguishable in the From Name, your emails won't get opened. Make sure your subscribers know it's coming from you.