This month's emfluence Marketing Platform updates are focused on tracking and reporting of survey responses. See what our community has asked for and what we built in November 2020:
Surveys in Campaigns
DC Asks: Can you add surveys to campaigns?

We're glad you asked. Yes, surveys can now be added to campaigns for tracking purposes. Overall, the campaign section of the emfluence platform got a fancy new overhaul. This section now looks and feels more consistent with the rest of the platform, with separate tabs added for categories of elements you can add to campaigns.
Surveys in Reports
?? Asks: Can you include surveys in the reporting section?

Since surveys can now be added to campaigns, they can also be included in your reporting, too. Simply select the Surveys check box if you wish to include those results in your preferred report.
Landing Page Embed Code
CS Asks: Is there anything you can do to make your landing page embed code easier to use?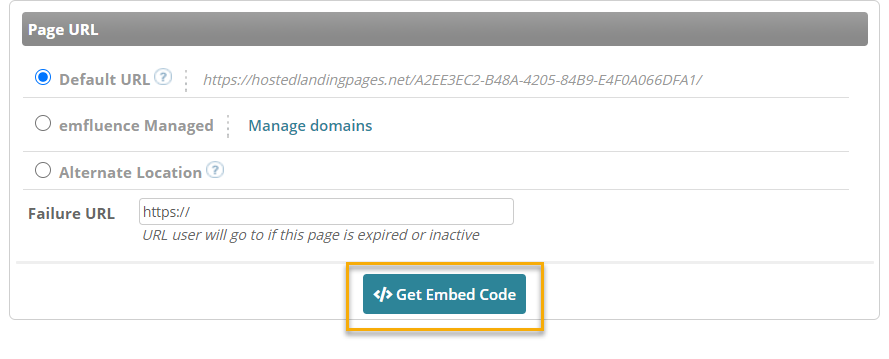 The new code is a little leaner, making it easier to place inside an existing page (the previous version was full HTML, head section, etc.). We've also added the ability to change the default m variable in the string to something custom, if needed. For more details on landing page embed codes, visit our help section.
Blank Form Entries Overwriting Existing Data
JB Asks: Can you prevent blank entries on a form submission from overwriting existing data?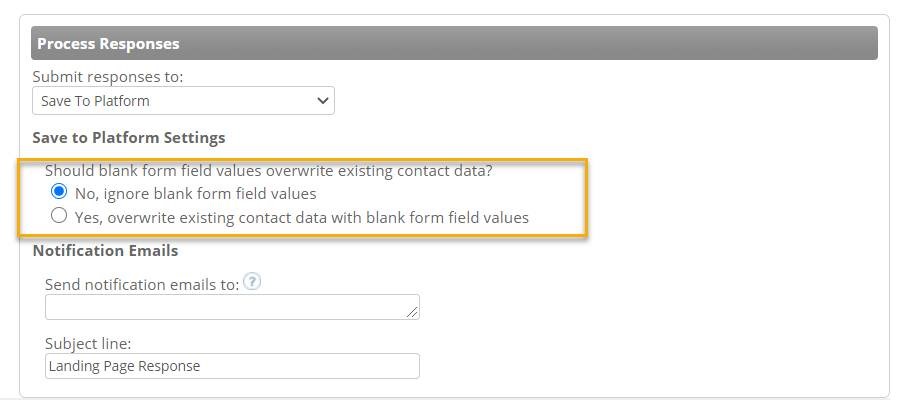 Previously, the default value on a form would save all entries, no matter if they were completed or not. This change prevents blank entries from overwriting existing data if you want. Going forward, that will be the default response (but we did not retroactively change it on any existing forms). However, if you change your mind, it's easy to switch back. You can toggle this option on the Response Page of the landing page in which you put your form.
Got another request? Send them to us under our help section!