You know that whole thing about the emfluence Marketing Platform being so intuitive, you'd swear it was built just for you? Here are a few of the updates we made based on our platform client requests in June 2019:
Build Anticipation with Countdown Timers
NJ asks: I received a really great email with a live countdown timer to an event. Can the emfluence Marketing Platform do that?

Nothing conveys a sense of urgency like a countdown timer. With a new integration to NiftyImages, emfluence Marketing Platform users can easily add customized countdown timers to goad readers to action. You can choose the countdown style, fonts, specify brand colors and more. Want even more cool stuff from NiftyImages? How about live social feeds:
---
What goes into a great marketing email?
Download the anatomy of a marketing email template
---
Increase Awareness with Live Social Feeds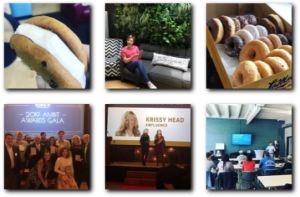 With the Live Social Feed, you can add to your emails a collage of your most recent posts from Instagram and Pinterest. Even cooler… the collages automatically update every 15 minutes.The NiftyImages tool is available in the Content section of the builder. Simply click on the NiftyImages icon in the Content section and drag it to your email builder.

Add Notes to Workflows
DW asks: When I'm building a workflow, especially complicated ones, it would be great to have a place for notes or reminders.
Now, you can add sticky notes to your workflow. The notes won't impact your workflow. They are just an easy way to jot down thoughts, to-dos or reminders. If you're one of those really organized people, you can even choose different colored notes for different note types: red for reminder; yellow for to-dos. If you're not really organized, you can use the colors willy-nilly. We won't judge.

Leave Review, Get a Reward
A penny for your thoughts? How about 20 bones instead? Capterra is offering a $20 gift card to the first 100 users to leave an emfluence review through the link below. Please note: the gift card is provided by Capterra, not emfluence. The card does expire 90 days after receipt. To earn your reward, please submit using this link.
GDPR Comes Stateside
The California Consumer Privacy Act is being called the strictest consumer privacy legislation in America. Although it applies to companies doing business in California, experts are predicting that more states will quickly follow suit. You can learn more here.
Need an Integration for That?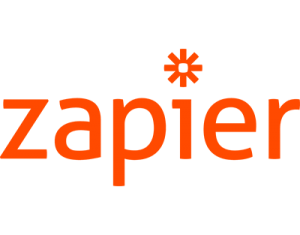 Do you have that one friend who is a super-connector — the one who can walk into a room and know everybody and make connections. Zapier is kind of like that. It's a third-party portal that connects apps quickly and easily — without integration and without coding. The emfluence platform is compatible and can connect with any other app on Zapier.
Want to connect with emfluence? email Support@emfluence.com and we'll get you connected.
Don't Miss Our Email Marketing Conference!
featuring keynote from:

Join us on Friday, August 23rd for the 10th emfluence And Then Some Conference at the College Basketball Experience in downtown Kansas City. This is a full-day conference dedicated to email and marketing automation strategy, digital marketing, networking, and more. This year, we're featuring special guests from Really Good Emails!
---
Ready to get started?