This month's emfluence Marketing Platform updates include updates to the new List Cleanse feature, an Email Day of the Week report, the rollout of ChatGPT to all users, and more. See what our community has asked for and what we built:
List Cleanse Updates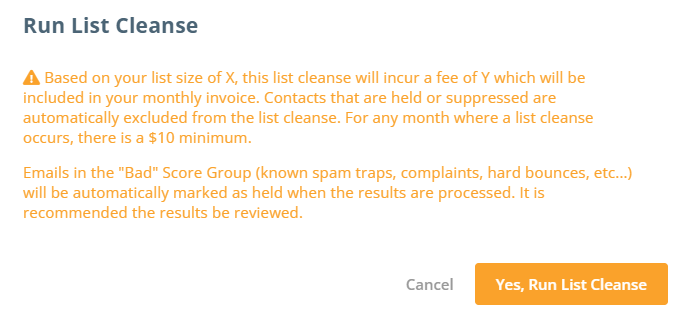 After noticing some clients forgetting to take action on their cleanse results, emfluence has made some changes to list cleanses. Going forward, anything returned in the Bad category (which includes undeliverable addresses and potentially dangerous blacklisted addresses) will now be held automatically for you. We still recommend manually checking your results.
A second feature we've added is to save and display details of a cleanse on a contact's record. If a contact has been included in a cleanse, you will find a notation above the Suppressed and Held statuses with both a date and what category (high, medium, low, or bad) the contact came back with.
Creating Groups from Forms
DC Asks: Sometimes I forget to create my group before making my form. Can you add the ability to create a group in the Add to Group and Remove from Group feature?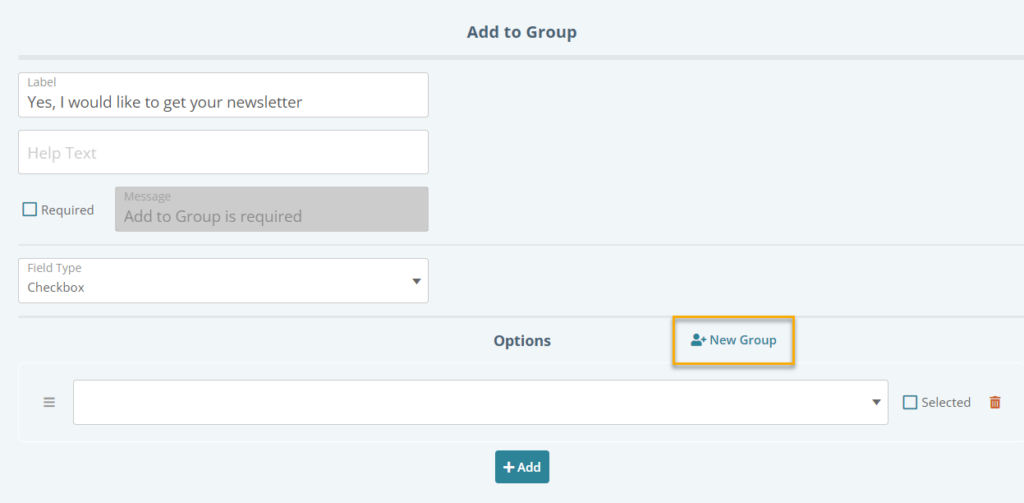 When using either the "Add to Group" or "Remove from Group" feature on a form, we've added the ability to create a new group during those steps. You still have the ability to choose an existing group from the dropdown menu.
Email Day of Week Reporting
SM Asks: It would be helpful to see day of week reporting in emfluence.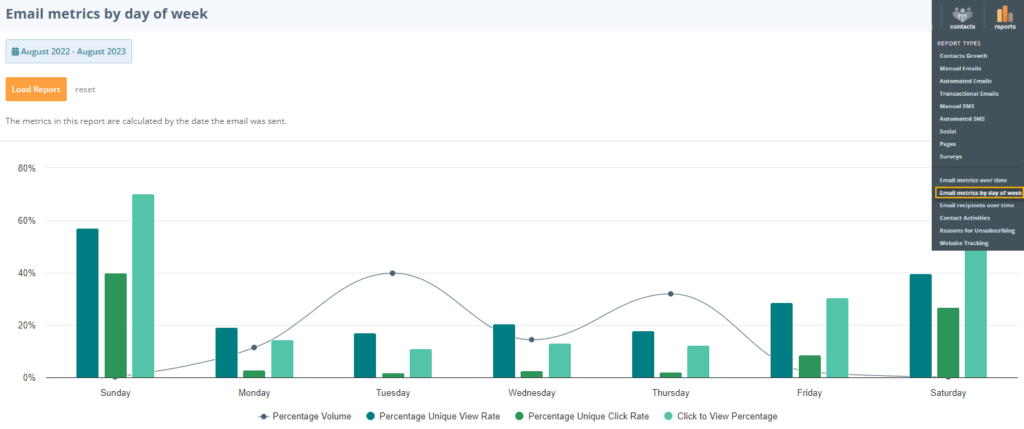 Now available as one of the additional reports in the Reporting dropdown, you can find your Email Metrics by Day of Week report which will let you compare performance on certain days of the week based on your chosen date range.
ChatGPT Rolled Out to All Clients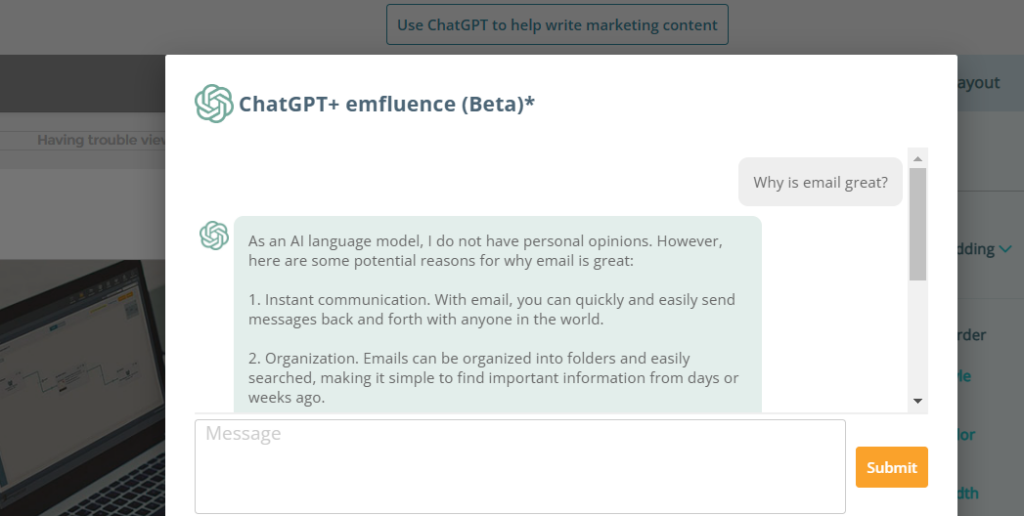 After introducing the feature to select client accounts a couple of months ago, emfluence has rolled out the ChatGPT interface to all users which can be used to help create content when composing emails, SMS, social media messages, landing pages, and content blocks. Learn more about the feature here.
Twitter 'X' Logo
KP Asks: Can you add Twitter's new 'X' logo to the social element in the drag and drop builder?

We've added Twitter's new logo to the default logos available within the social element. Rather than replace the existing Twitter logo, we've kept that in place and added a new spot for X.com in the Social Links area of your Account Settings.
Copying Groups
PR Asks: Can you allow me to copy a group?

We've added the ability for users to make a copy of any group they have access to. You have the choice of only copying the group or copying both the group and the contacts within that group. Access to the original group will determine who has access to the copied group.
Got another request? Send them to us under the help section in the emfluence Marketing Platform!