This month's emfluence Marketing Platform updates include journey stage reporting, new save options for QR codes, Query References on custom fields, and more. See what our community has asked for and what we built:
Journey Reporting
DC Asks: Can you provide a way for us to set a journey stage on a contact?

Using one of your custom fields, you can now add values for Journey Reporting. Create a text field, check the box to enable Journey Reporting, and add one or more stages as picklist values. Journey Reporting can then be added to your home page dashboard.
QR Code Updates
AH Asks: Can you make it easier to save QR codes?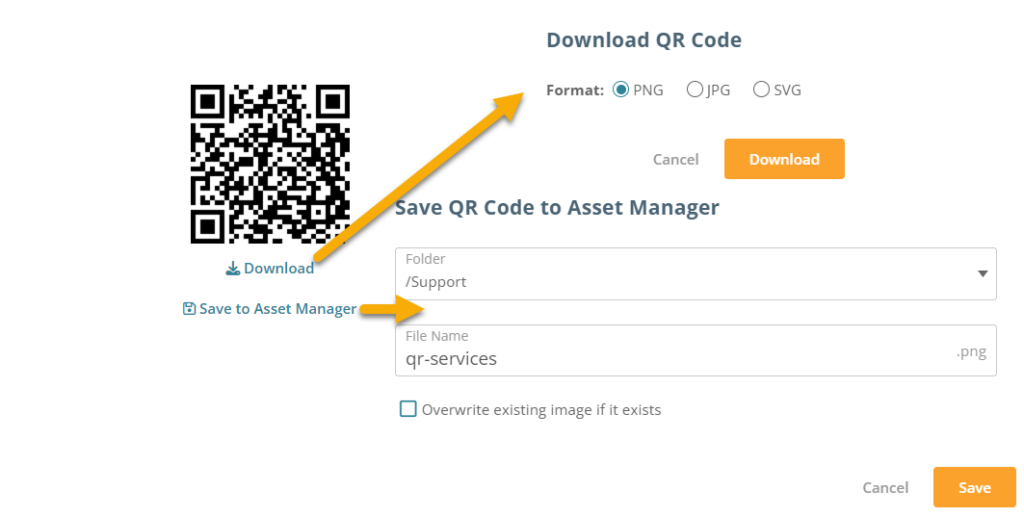 We've added a couple of new options for saving QR codes. The first is a download button to make it easy to download the code to your own computer as a png, jpg, or svg file. You also have the ability to save the QR Code in your Uploaded Files, in the folder of your choice.
NOTE: Deleting the QR Code will not remove it from your Uploaded Files if you have chosen to save a copy of it there.
AR Asks: Can you allow me to delete or archive old QR codes?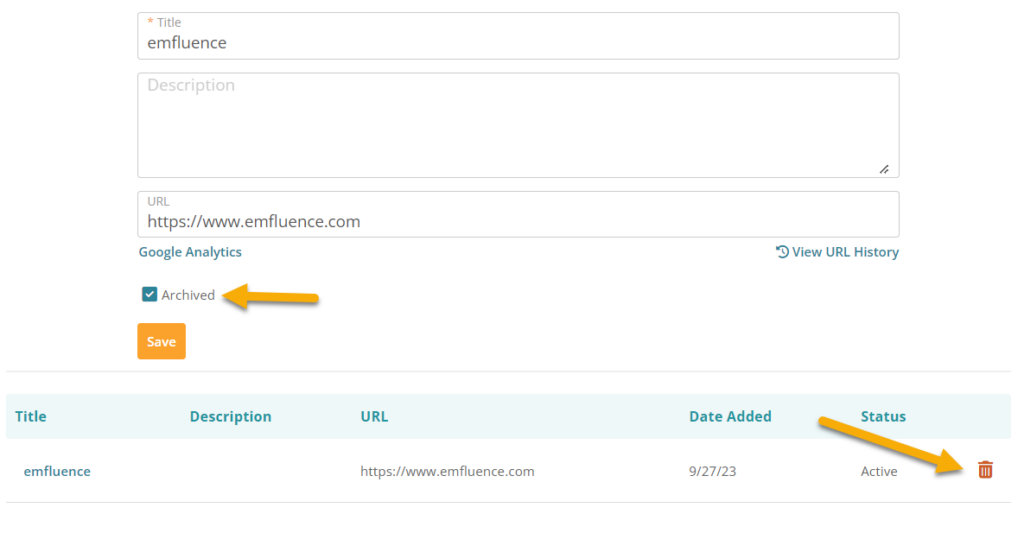 We have now provided you with the option to archive old QR Codes or delete them from the platform. When searching through your existing QR codes, you can filter out archived codes using the QR Code Status dropdown to show only active codes.
Query References
KR Asks: On a custom field, before I edit it, is there a way to know if it is being used in a query?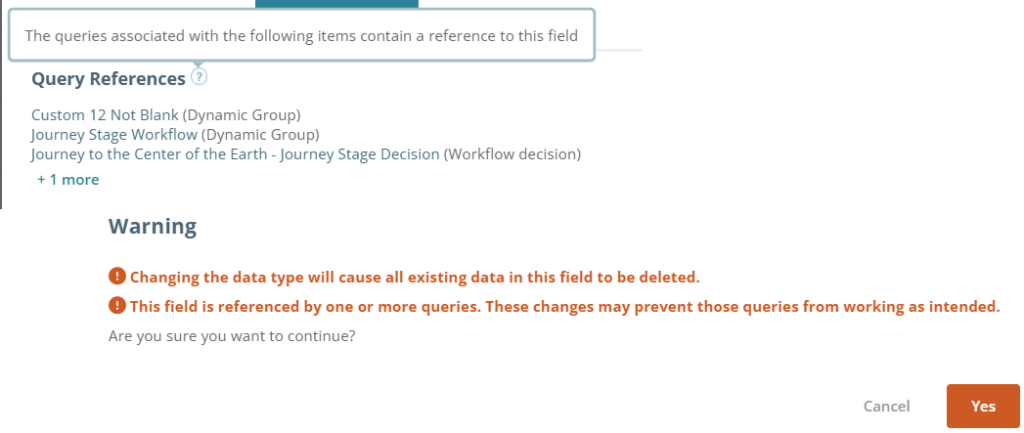 Editing a custom field type can have ramifications if that custom field is being used in a query. If the type of field is changed in a way that the modifiers used in your query can no longer function, your query could stop working. To try and prevent that from occurring, we've added Query References. When you click into a custom field under Options, you will find these references to every dynamic group, workflow decision, and exit condition where that field is currently being used. We've also updated the warning message to include a line if the field is being used in any query within the platform.
Deleting Contacts
AJ Asks: I accidentally deleted a contact when attempting to remove it from a group. Is there anything you can do?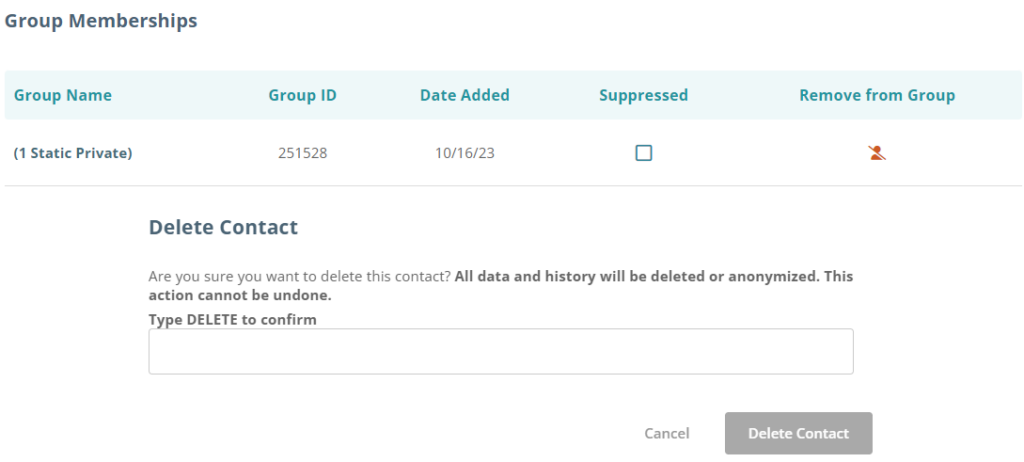 Unfortunately, to stay compliant with GDPR and other privacy regulations, when a contact is deleted their data must be permanently anonymized. However, to help you avoid this situation in the future, we have added a step that forces you to acknowledge you are permanently deleting a contact by typing  'DELETE' to confirm. This feature has always been in place with suppressed contacts, but now is in place with all contacts when deleting from a group or list of search results. We've also updated the icon in the Group Membership tab of a contact record to make it more obvious that it removes contacts from groups rather than deleting them. 
References to Twitter Updated to X

Along with updating API calls to manage the changes Twitter has made to its brand, you will now notice that mentions of Twitter and Twitter icons have been replaced with X. As of today, X has not replaced the term "Tweet," so we'll stick with it for now.
Got another request? Send them to us under the help section in the emfluence Marketing Platform!