This month's emfluence Marketing Platform updates include an integration with ChatGPT, an emoji picker, the ability to add your Google Business Profile Reviews to your dashboard, and more. See what our community has asked for and what we built:
Google Business Profile Reviews

In the same way you are able to connect Google Analytics and various social media channels, emfluence has added the ability for users to add Google Business reviews to the platform. Once connected, these can be added to your home screen dashboard.
ChatGPT Added to emfluence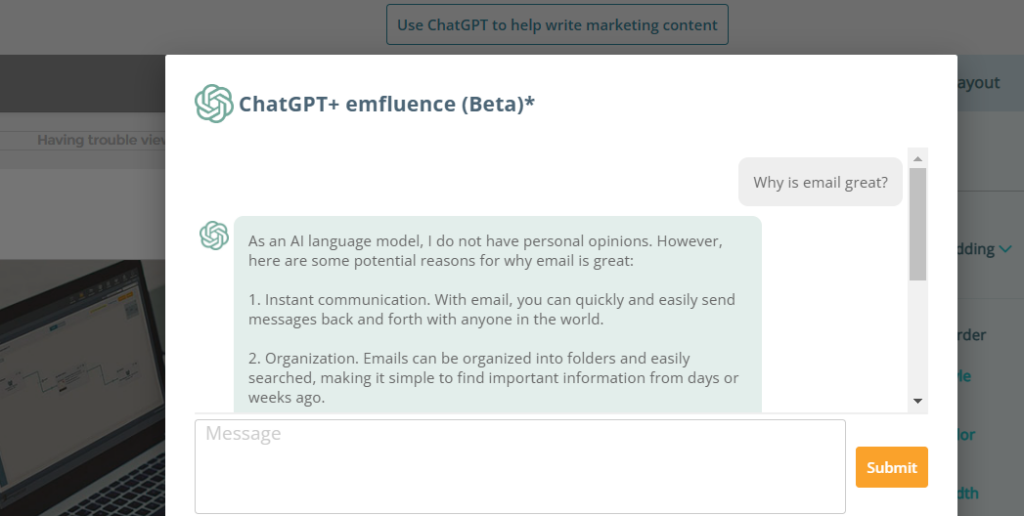 Speaking of new additions, emfluence has added a ChatGPT interface which can be used to help users create content when composing emails, SMS, social media messages, landing pages, and content blocks. Learn more about the feature here.

Interested in trying it out? Contact support@emfluence.com to have it enabled in your account.
Emoji Picker
AB Asks: Can you make it easier to add emojis?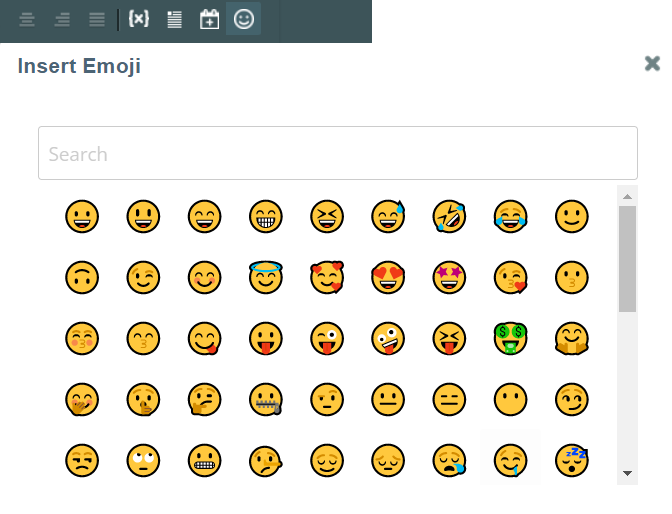 We've added an emoji picker on the email compose step, social media , SMS, landing pages, and content blocks. To insert an emoji, simply click on the emoji icon and choose your emoji from the menu.
Group Links
RD Asks: When picking a group, can you add a link to the group?

When choosing a group, you will now see a link which will open the group in a new tab so you can examine and confirm that you are picking the correct group to send your message to.
Updates to Example API Calls
JC Asks: Can you add transactional categories and ignore suppression to example API calls?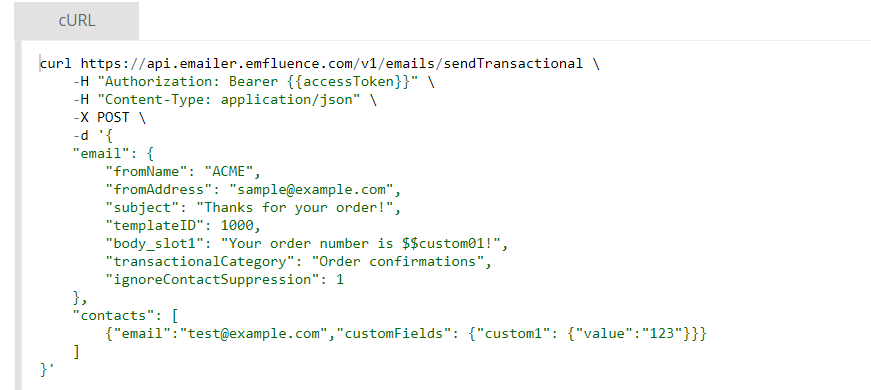 To make it more clear about how the optional parameters may be used on the transactional endpoint of the emfluence API, we've added those to the example calls shown on the page.
Got another request? Send them to us under the help section in the emfluence Marketing Platform!