Are you using emfluence forms and modals to help grow your list? You should be! One of the easiest ways to help grow your list is to allow people who have found your website to subscribe to your newsletters, offers, or product/service information. Not only feeding your contacts, forms can feed specific groups as well allowing your customers to choose what types of information and offers they would like to hear more about.
Embeddable into a blank emfluence landing page, these forms can quickly be added to your own site by being either iframed directly into your homepage or added as a pop-up lightbox (AKA modal). Easily customizable, these are simple additions you can make with only a few minutes of effort (and possibly some help on the backend of your website to fit in your code).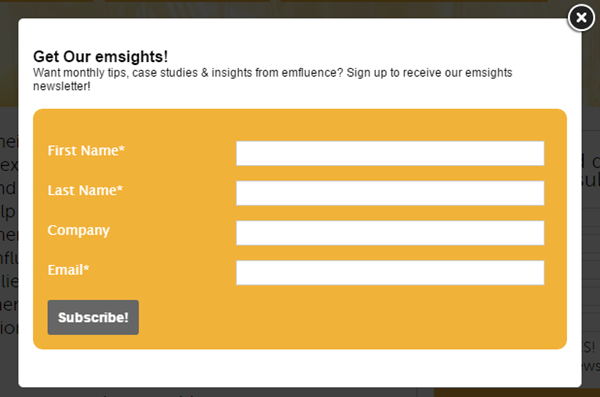 Here are three easy steps to put a form on your website:
Step 1: Create your form.
While keeping your form small enough to be easily framed into your webpage or modal, remember to include fields for the information most valuable to you.
Either through the Form Options or by using Add to Group questions, choose which groups form takers will be fed into.
Add any styling or Custom CSS to the form to help it match brand colors and blend into your website.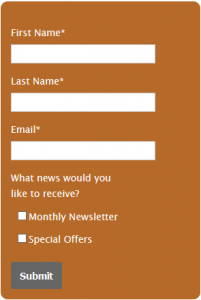 Step 2: Embed your form in a landing page.
Create a blank landing page.
Add your form into the landing page.
Step 3: Share your form.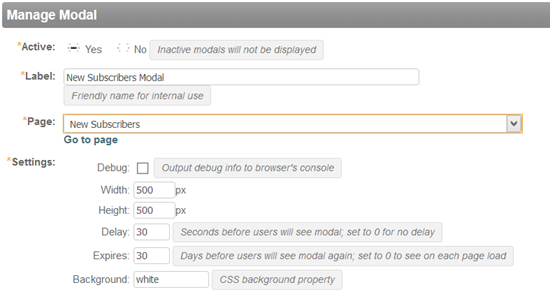 Once made there's no maintenance for your form. Let it continue to automatically feed your contact lists and groups without any further work on your end.