Content blocks provide an easy way to populate frequently used content in an email. With the emfluence Marketing Platform, they have the added ability to populate dynamic content blocks based on the contact by using content variables. You can assign one or more content blocks to a contact, then add that variable to an email, which will populate the content. See how it's done below:
To get started, we created two content blocks that we'll be using for this email.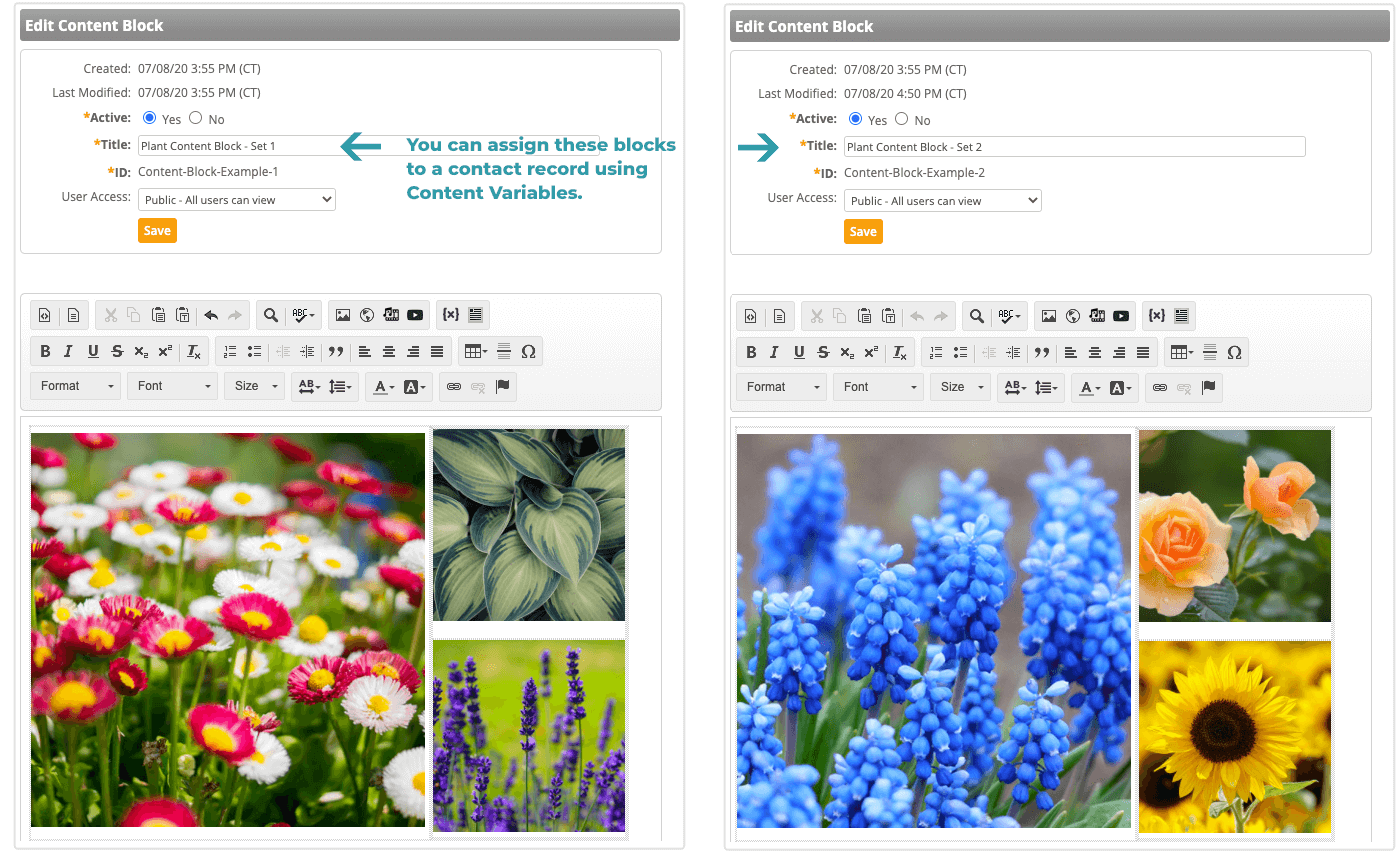 Which one did you receive?
On a contact record, you can assign up to 10 content variables. For this user, we're assigning one of the content blocks we just created to the Content 4 field.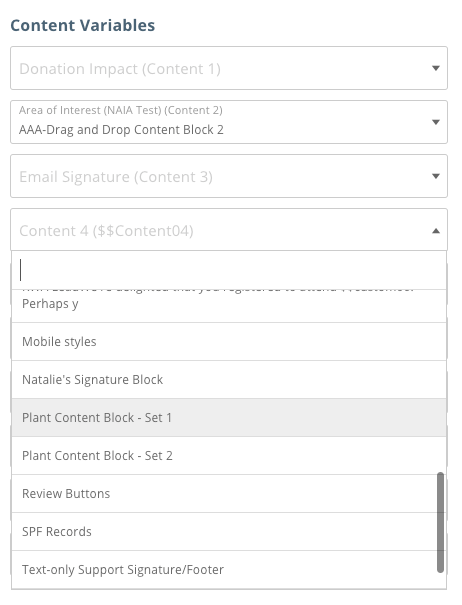 We can then just drop the $$content04 variable into our email, and recipients will see the content that's been assigned to them!

$$firstname, we selected these plants for you based on your interests:

$$content04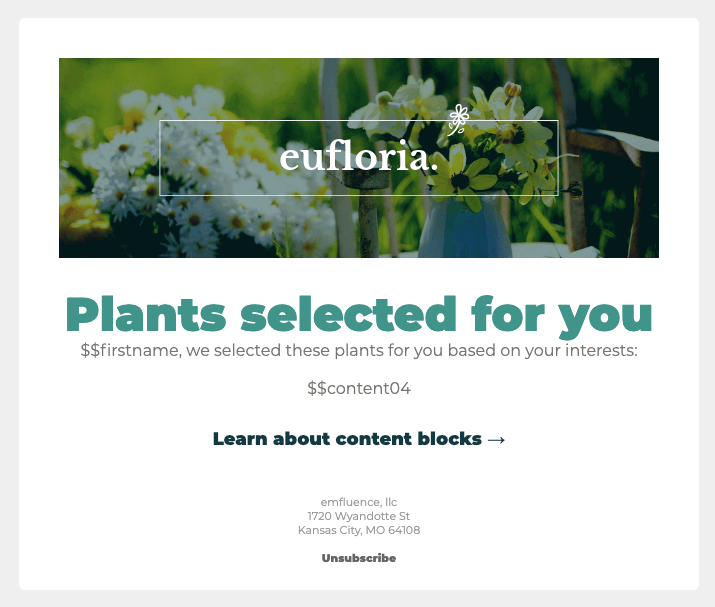 Content variables in the emfluence Marketing Platform can be a powerful tool for your next marketing campaign. Watch a quick tutorial here:
If you aren't a current user and want a demo, let us know!