I spent several years as a Production Artist. Part of my job was to make sure the typography in print ads was absolutely perfect. In an ideal scenario, email would respect some of the same typography features that print teams take advantage of, but let's face the facts: email hates typographers and production artists.
This post is a continuation of our email test to determine how well email client applications handle precision typography techniques like Kerning, Leading and Tracking. Here's what each of those looked like in our email: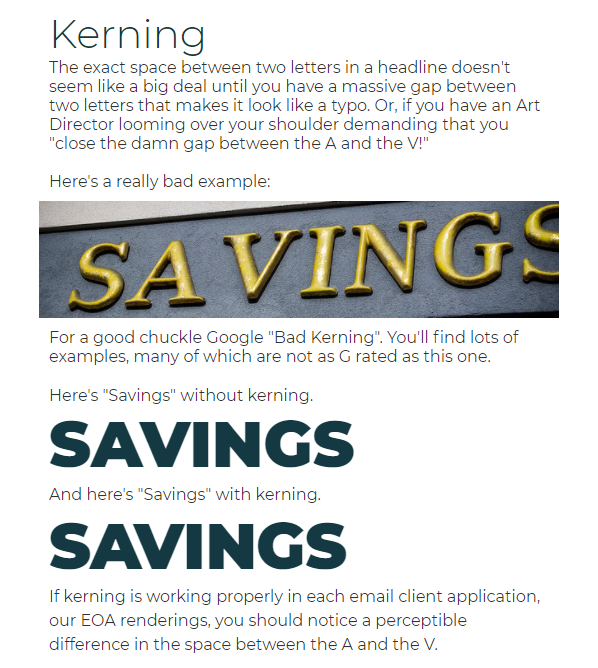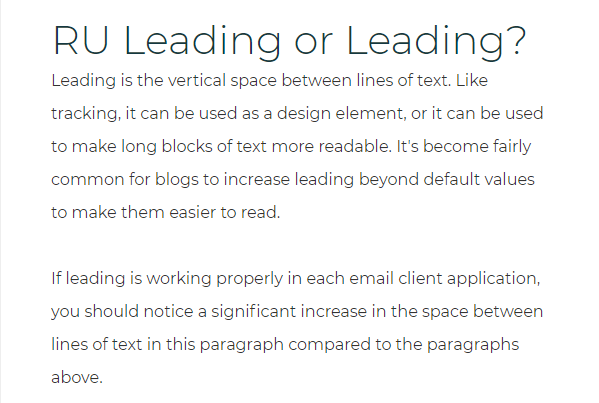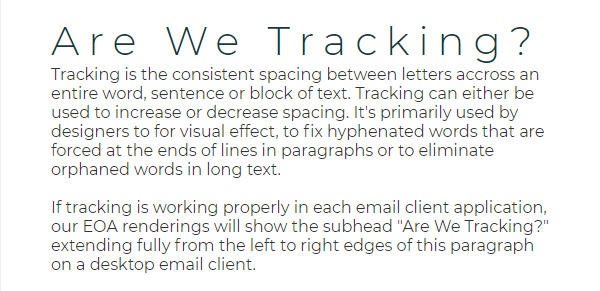 Now take a look at the result and see how dozens of client applications handle (or ignore) the CSS required to finesse type in email: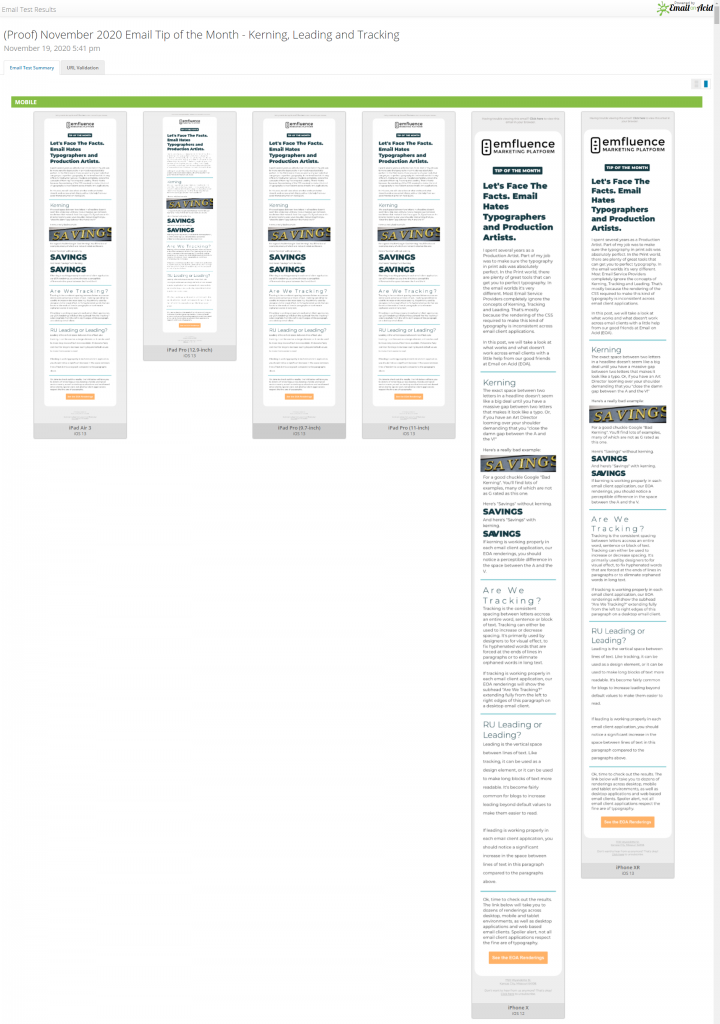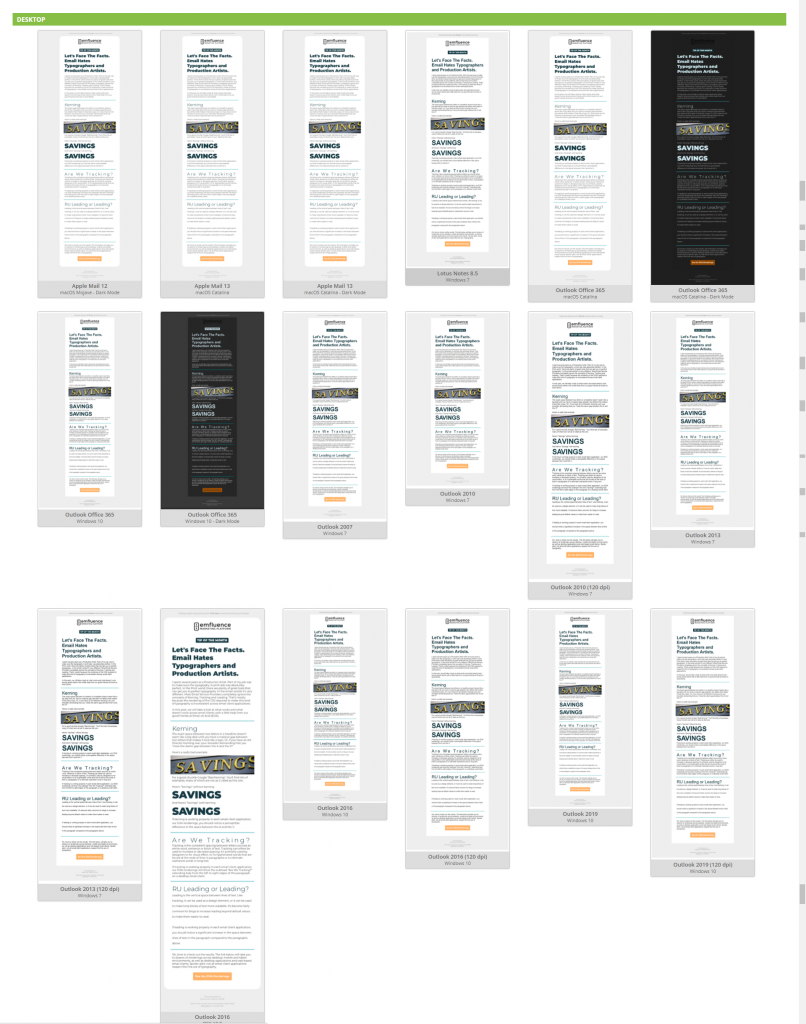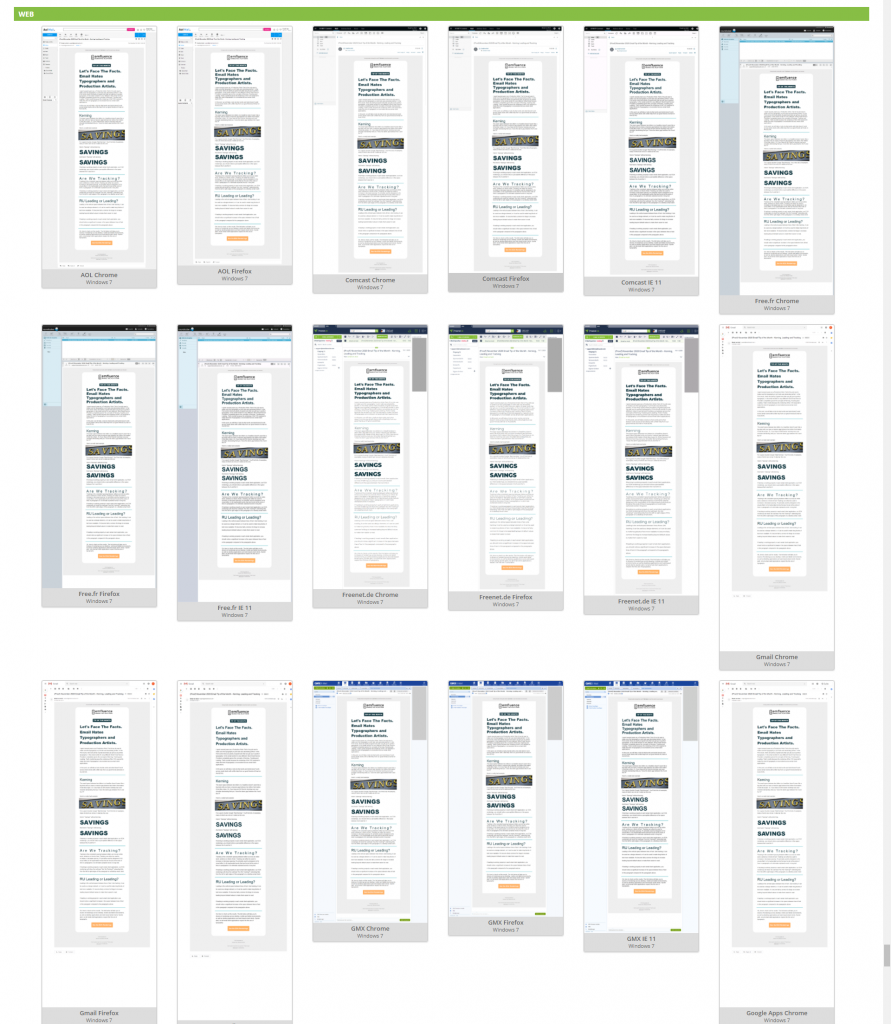 Or read the full results here:
https://app.emailonacid.com/app/acidtest/dHk87nc4APAmzNlQfzjB1ltBaCzLH2OkWjs9MnaWYOmTy/list
As you can see, results vary dramatically. If you are going to use advanced typography techniques, you'll want to be comfortable that the results degrade in a manner that is acceptable to you.
Did you know? The emfluence Marketing Platform is of the only platform that allows you to set tight typographical parameters in email campaigns directly from the user interface. Also, the results provided by Email on Acid are directly available to emfluence Marketing Platform customers from within their accounts at no extra charge and with no separate license needed for Email on Acid.