Customer Relationship Management (CRM) is a vital aspect of running a business. Having a strong strategy to tackle this does wonders for your brand. Get ready to learn why it makes such a difference and how to create a strategy that works for you. 
Importance of CRM Strategies
Why is having a CRM strategy so important?
The entire basis of building relationships and nurturing them depends on having a good CRM strategy. A CRM strategy helps you develop an understanding of who your customer is and how you can make their process through the sales funnel as seamless as possible. Defining your CRM strategy can result in increased sales for your company, better relationships with your customers, improved productivity and efficiency, and better decision-making.  
6 Steps to Creating a Successful CRM Strategy
While having a CRM strategy is essential for any business, there is not a one-size-fits-all solution. Instead, it's much more useful for you and your team to set aside time to flesh out what you're looking to achieve and the path to take towards it.  
1. Define Goals
Understand what you're trying to get out of your CRM strategy and how that fits your business and your customers. Are you hoping to boost customer satisfaction, create efficient workflows, grow conversions, etc.? Defining your purpose from the get-go sets you up for success. Learn more about the difference between goals and KPIs. 
Don't let this task bog you down. Your goals aren't stagnant either. You can revisit them regularly as priorities change. Converting customers can be your focus to start but may evolve into building loyalty and maintaining satisfaction as you grow.  
2. Create Profiles or Personas for Target Customers
Understanding your customer is a key component of strategy. After all, how can you market to someone you don't even know? Creating a profile or persona for your ideal customer can help you develop a solid way of communicating with and nurturing them through the funnel. 
B2B and B2C personas require different types of information to be included. When creating B2B personas, things to take into account are business-specific information, professional goals and pain points, product fit, and what the purchase process is. B2C personas should focus on demographic information, lifestyle and interests, who the person is who will make the purchase, and how they will do it. 
3. Map Out the Customer Journey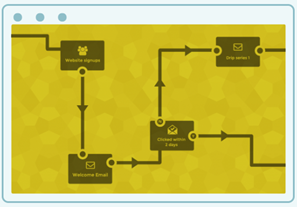 A customer journey map is a detailed look at the interactions from the start of the funnel to the end. This allows you to pick up on all the interactions your customer has with your brand prior to purchase. You're able to gauge what works and what doesn't, giving you awareness for areas to improve.  
Use this to identify things like gaps in your touchpoints, current challenges your customers may be facing, where they drop off and as a result you can establish a clearer route for their journey.  
4. Optimize Use of CRM Software
Make sure you understand the full capabilities of your CRM and where additional software can be purchased to complement it.  
Your CRM admin or partner is a great place to start in getting acquainted with the capabilities. They are experts on all the features of your CRM which means they may be able to share updates or offer tips on how to best maximize the platform. 
5. Tap into Automation
At the same time, consider the benefits of pairing your CRM with a marketing automation tool. Automation can streamline your workflows significantly. When customers enter the funnel, you won't have to manually hit send on every campaign to get them started, your marketing automation platform will do it for you.  
Automating repetitive tasks can also save you time and money, allowing you to invest it in areas that actually need it. Check out the emfluence Marketing Platform if you're looking for a smooth integration that will get your team results.  
6. Leverage the Data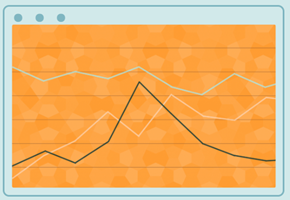 Finally, always keep an eye on the data. This information can drive important decisions and help you pivot your efforts to align with your goals.
Your CRM is capable of sharing some really insightful reporting and analytics that demonstrate whether you're on track to hit your goals. Dashboards can clue you in on what didn't work. From there, identify your opportunities to adjust and test out new tactics until you get to where you want to be.  
Implementing Your CRM Strategy
Getting a successful CRM strategy in place requires careful planning and execution. It's not something that can be thrown together in an afternoon by one member of the team. Instead, it needs to be a company-wide effort with people from all departments weighing in. Put time aside time to get this done, tap into company-wide resources to gather a complete picture, and you won't be disappointed.  
The teammates with the most valuable information are going to be the ones that are regularly interacting with your customers or carrying out marketing initiatives. For example, loop in the customer service representative who is exposed to all the customer compliments and complaints — they have specific knowledge on what your customers are loving and what they're struggling with. Or bring in the marketing assistant who spends their day deploying every campaign. What challenges do they face? Are there steps they think need to be eliminated or emphasized? 
The Takeaway
Once everything is in place, get ready to hit the ground running. Ensure everyone is on the same page and has a clear understanding of your goals. Collaborate on your efforts and check in often to see if improvements need to be made. Remember to keep your eye on the prize and your hard work will pay off.
A robust CRM strategy can do a lot for a company from growing revenue to building a stellar customer experience. With a strategy in place, you can truly serve your customers and expand opportunities for your business in ways you couldn't before.  
Looking for more CRM content? Check out our post highlighting trends in CRM.