An engaged alumni base can help higher education marketers tap into a network of advocates that can refer future students, share stories about their experiences, and fundraise for future initiatives they care about. But first, you'll have to create an alumni relations experience that's worth engaging with.
How to Use an Alumni Email Series to Engage Post Graduates
If you want to truly engage your alumni base with email, you'll need to ditch the batch-and-blast approach. We've pulled together six of the best alumni email series campaigns that can help you build an engaged alumni network.
Alumni Email Series
Setting up an automated Alumni Drip Series is an easy way to communicate with Alumni throughout their first year post-graduation. Sending the first email shortly after graduation will allow the new alumni to get accustomed to seeing your name in their inbox – thus increasing the engagement rates on future emails. If you want to see it in action, take a look at this real-world case study, or download our sample alumni email series for tips on what to say in each email.

Newsletters
Newsletters are a great way to add communication touchpoints throughout the year, especially once a former student has received a completed drip series. These publications can be monthly, or quarterly, depending on your internal resources. Building the newsletter into an email template is also a great way to see what information is important to alumni by reporting on link clicks. New to sending newsletters? We've got a few key elements for an effective newsletter you can check out.
Alumni Newsletter Ideas:
Upcoming Events
Faculty News / Research Spotlight
Student Essays or Articles
Awards and Recognitions
Job Opportunities
Recent Graduates
Birthday Card
Everyone loves when their birthday is remembered, but sending a card through the postal service can become costly for an organization after printing and postage. The emfluence Marketing Platform lets you use a list query builder to set up an automated personalized birthday email, but regardless of the platform you're using, be sure you're first capturing birthdate data in a way that's searchable. Not only will it make your alumni happy that you remembered, but it adds another engagement opportunity that ultimately helps you build trust into your alumni relations campaigns.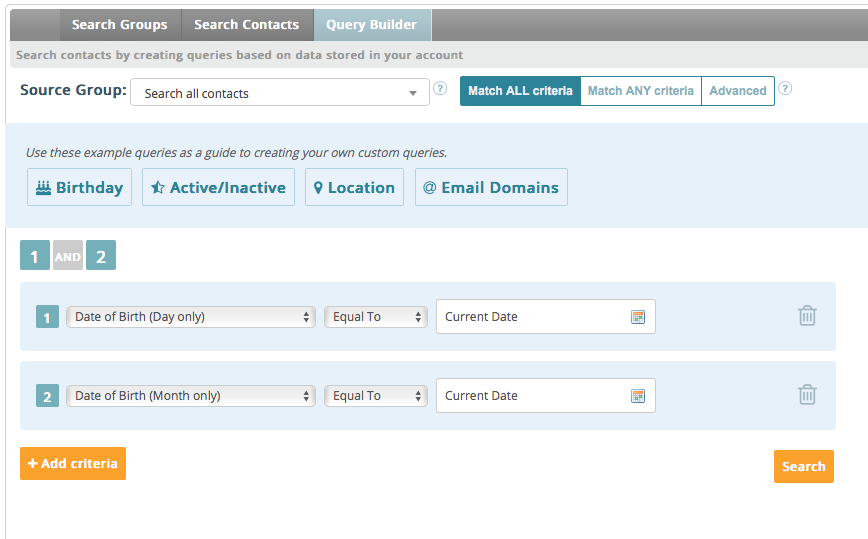 Holiday Card
Just like a birthday card, physical holiday cards can also be costly. Don't be afraid to send your holiday greetings out via email. One great thing about sending an email to a large alumni base? It will give you a prime opportunity to A/B test to learn about your audience. Not sure where to get started with A/B testing? Check out some quick insights here.
Alumni Events
Do you host events throughout the year for your alumni? You can use the emfluence marketing platform (or your current marketing automation platform) to complete every step of the event planning process including:
Save the Date and Invitation emails
Online RSVP form
Landing Page with Calendar Event attachment
Automated RSVP submission emails to event staff
Add/remove records
Reminder Emails and List Management for both registrants and non-registrants
Post-event Survey and Email
Opt-In 
Has it been a while since you've engaged with your alumni audience? We suggest running an opt-in/re-permission campaign prior to launching your communication plan. Not only does it give you the opportunity to ask your audience for their preferences, it also allows you to clean your email list.
The above touchpoints may not fit your specific institution, but they can be used as a starting point. Looking for something a little more customized for your audience? Let us know how we can help by sending a note to expert@emfluence.com.