We're very excited to announce a big upgrade to your Pre-Flight test results! Thanks to a new partnership with Litmus, you'll now see 41 different desktop, web-based and mobile email renderings and 14 spam filters, doubling what you've had in the past.
New Spam Filters Include:
New Email Renderings Include:

AOL
Apple Mail
Gmail
Google Apps
Yahoo!

Outlook, Office365 and Outlook.com
iOS, iPad, iPhone 6 and 6+
Android 4
And more!
As an added bonus, the inbox renderings will be faster.. much faster. You'll start to see results back in less than 60 seconds. Best way to explain is to see it for yourself: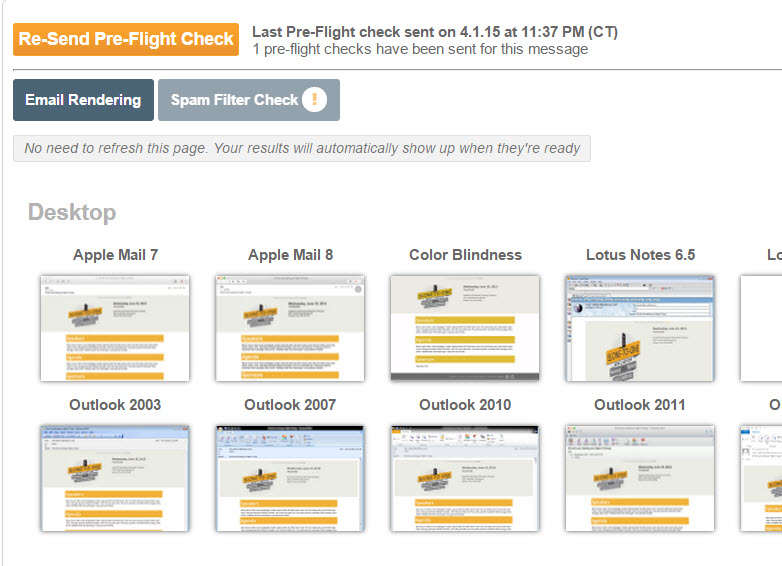 Scroll through your renderings in the new modal view, and toggle between images on/off in those inboxes in which it's available: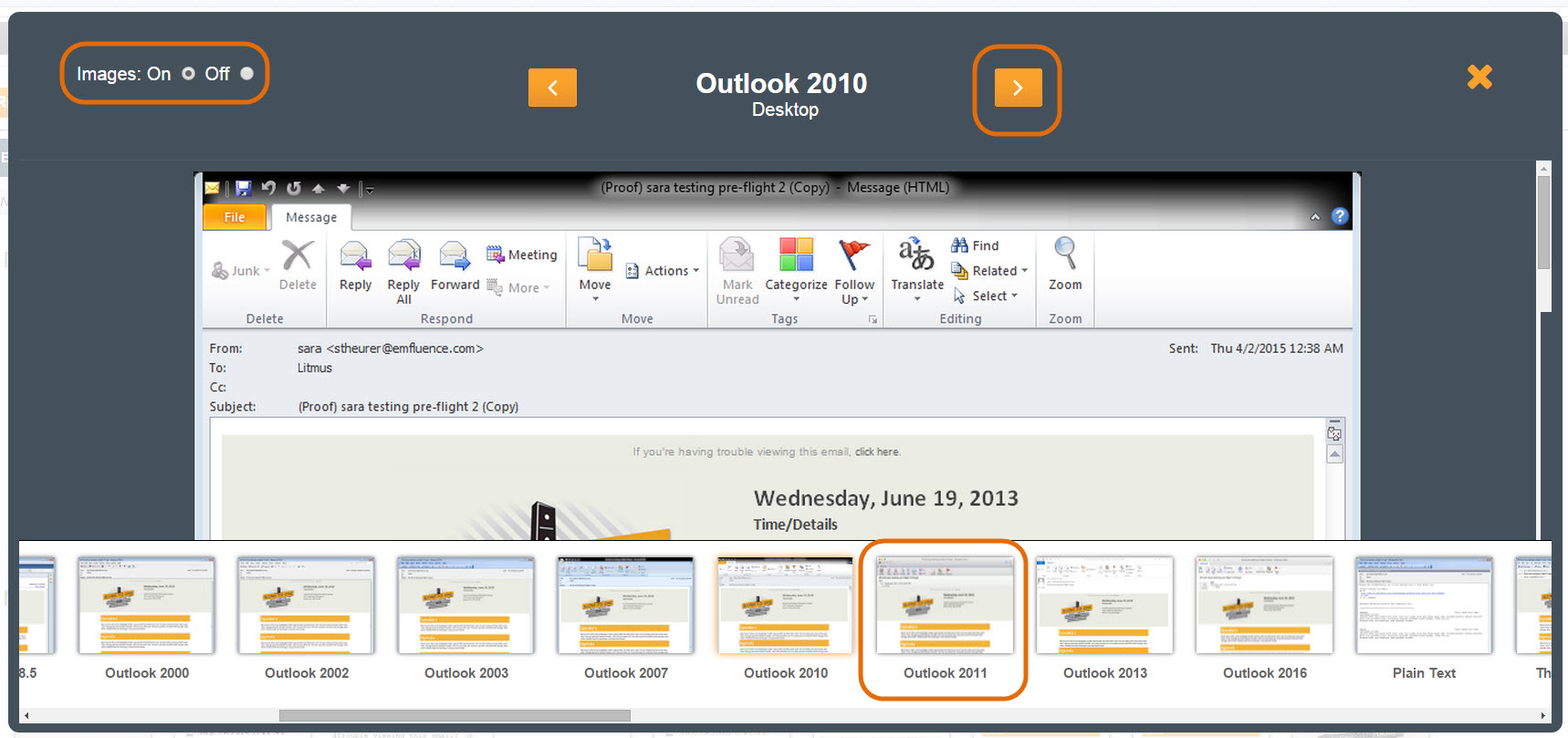 If your email fails one or more spam filters you'll see an orange warning symbol next to the tab label. Though Postini (Google Apps) is a toughie to pass, we recommend that you try to tweak your copy or text-to-image ratio to pass before you send, if you can.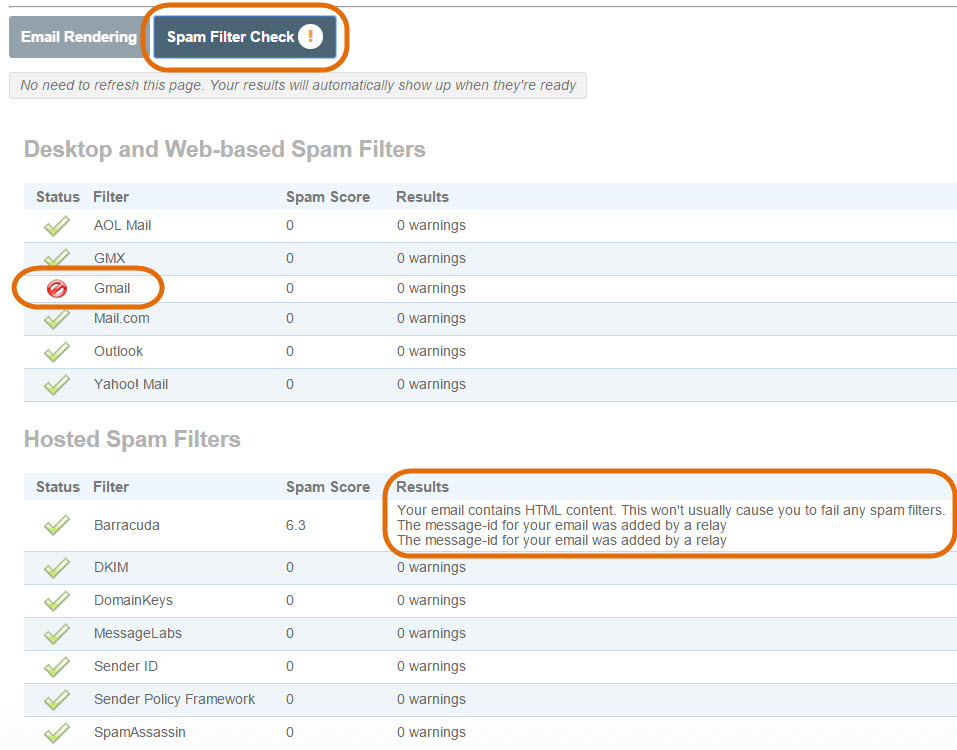 What are you waiting for? Go get testing and let us know what you think in the comments below!