What better way to say Happy Valentine's Day to our emfluence Marketing Platform users than to give you the gift of detail-oriented email reports!
A good email campaign is only as good as the engagement it garners—whether that's clicks, opens or form fills—and measuring that success is the primary function of the Reports feature in the Platform. That's why we're excited to announce two new ways to review and report on your email campaigns: Contact Field Reporting and Bounce Reporting.
Contact Field Reporting
Going beyond clicks and opens, Contact Field Reporting introduces the ability to drill down on the detail metrics of your email campaigns. Located underneath the Reports tab alongside Group, Domain and Device Reports, Contact Field Reporting is based on the individual contact fields you're already storing on your contact records.
Once you toggle into the Reports section on a sent email, you can begin to view engagement based on the fields that matter most to you. These reports can be based on default fields (like City or State) or Custom Fields (such as an individual store code or sales rep)—allowing you to build a report that will show you which sales rep has the most engaged followers or which store has the most clickthroughs to an offer.
Don't want to download a full report? You can also sort each column to look for trends or outliers:


Bounce Reporting
Bounce Reporting is also new to the Reports tab on your Message Summary for sent emails. This report gives you visibility into the number of hard or soft bounces you had for each email. This is a great report to review after each sent email, as it can give you insight into the overall health of your email list—if you have a large number of soft bounces or an unusual proportion of hard bounces, it can be an indicator that it's time to do a list clean up and/or a permission campaign.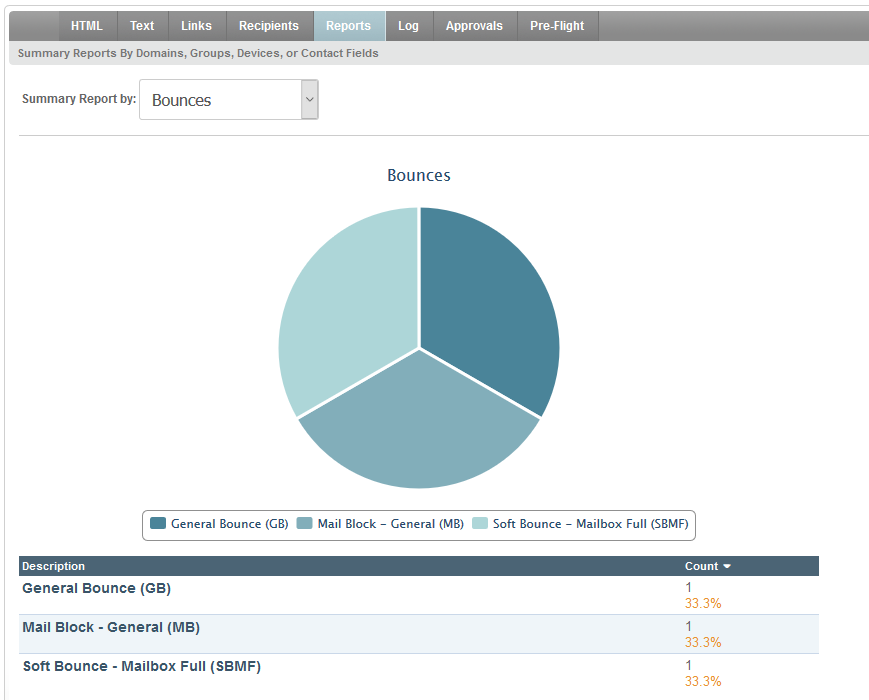 Want to learn more about integrating these features into your existing email reports? Contact us here to get started.