At our annual User Conference this year, we released a beta version of our formalized API. In the past, clients have been able to successfully exchange data between the emfluence Marketing Platform and third party systems (including home grown tools) via web services, HTTP post or by scheduled data syncs. The formalized API gives clients and developers a clear path for integration without involvement from emfluence technicians.
The API enables on-demand exchange of data to and from the emfluence Marketing Platform. That means that integrations with 3rd party applications like SalesForce and Microsoft CRM are greatly simplified. In this beta version, clients can request an API key from their Account Manager and begin exploring connections to their data. When the beta (v0) period expires, all clients can have access to the API. At that time the beta version will be deprecated for the first full release.
Over 50 endpoints are currently available with more on the way based on client demand. Complete documentation is available at http://apidocs.emailer.emfluence.com. The documentation site has a functioning console that will allow developers to run test calls provided they have an active API key.

The formal release of the beta was highlighted by an API "Hackathon" challenge that featured demos including:
A 2-way sync between Salesforce.com and the emfluence Marketing Platform, sharing email address, contact data and even email metrics between platforms.
A lead scoring application, classifying high quality leads by how often a Contact opens, clicks or otherwise engages with your emails.
An integration with Google Maps to geolocate contacts based on the IP address of the computer they were on when they opened an email.
A mobile reporting tool that allows users to check on their emfluence campaign metrics. Then they can even connect with email non-responders via an SMS message sent via an integration with Twilio.
UPDATE: And the winner was…. The Lead Scoring Application! Congrats to Sara Theurer, Tyler Barnes and Jacob Schwartz on a very cool project!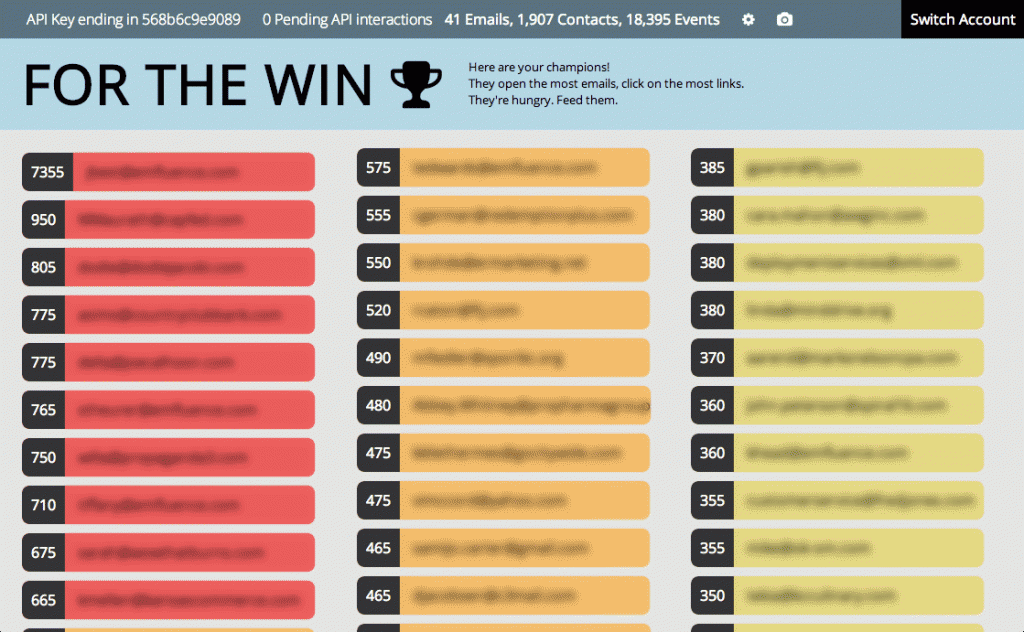 Clients interested in accessing the beta version of the API can reach out to their Account Manager for more information.