A few of my favorite takeaways from KCDMA/SMCKC Luncheon
Last week I attended a lunch co-hosted by the KCDMA and SMCKC called, "Integrated Social Media Marketing." As a self-proclaimed Email Geek, I was thrilled to hear that so many of the email best practices I preach to marketers every day had equally powerful parallels on the Social Media side. I took away some fantastic tips and strategies for creating and maintaining a robust social media presence, no matter your industry or size, that I felt were worthy of sharing.
Oh, and if you don't already, you should follow all three of these amazing panelists on social media:
Alyssa Murfey, VML
Katie McCurrey, University of Kansas
@KUIrishGirlie
Gene Willis, National Center for Drug Free Sport, Inc.
@GeneWillis
As well as the KCDMA Events Chair and Panel Moderator, Carolyn Anderson!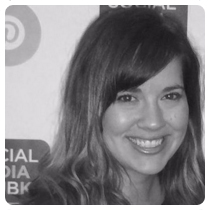 Carolyn Anderson, VisitKC
@hellocarolynj
Here are my Top 10 Takeaways from Integrated Social Media Marketing:
You're not speaking to yourself on social media. You're speaking to people and telling your story. This is the age of access: You represent the access to your corporation. You tell your brand's story. People want to talk to smart people… Be the subject matter experts, and be ready to engage on social media.
Social media forces you to take a broader look at your brand strategy and objectives… and to be more human. This doesn't have to be scary! Create and distribute a social media style guide to your employees, and hold a lunch 'n learn to educate internally! Be a united force.
Trying to clearly define measurable goals for social media is tough. One message can't meet every single brand goal. (There were several cheers from the social media managers in the audience for this one!)
Be willing to say: I don't have the resources to do it effectively. Or more importantly – I don't think this channel is effective for my objectives.
Measure qualitative brand equity and awareness differently from quantitative volume metrics/conversions. Both are valuable! When stakeholders demand ROI, deliver benefits in language that they will understand. Likes and retweets are great, but increased site traffic and conversions are better!
Be open to metrics of success that you weren't looking for! Alyssa shared a case study about a client whose online presence so humanized the brand, that the HR team noticed an increase in Recruitment numbers and were able to prove the correlation!
When dealing with stakeholders who don't necessarily "get" what you do in social media, find an advocate on their level to be part of your United Force.
A/B testing is a great way to show stakeholders that what you do works, without saying I told you so. (I promise I didn't plant this one!)
When hiring for social media look for someone who can communicate in a voice that isn't their own, has good judgment, and is a good writer. You can't teach that (fast enough).
Younger audiences are installing more ad blockers, which tells us to use our data for good. Don't be creepy! Facebook is not a giant billboard for businesses to place their ads on. It's a social network so needs to be treated as such