This month's features update is all about our Reports feature—and how we've made changes to it that make showing off your awesomeness even easier.
The update to the Reports section in the emfluence Marketing Platform is focused around three key areas: building reports, sharing reports, and automating reports. Ultimately, we want to make sharing and building reports easy and productive for you and for anyone with whom you share your reports.
Let's take a deeper look at how these changes are designed to make your job easier.
Building Reports
First things first—we've made a little tweak to the user interface of the Reports section with an eye toward improving the navigation.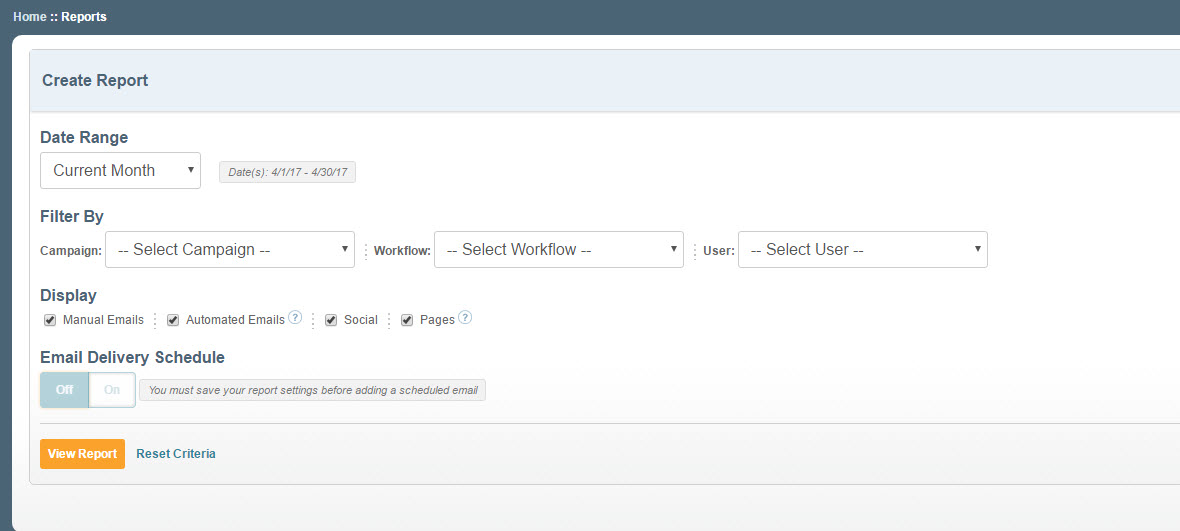 You'll see in the new navigation that you can build reports based on Campaigns, Workflows, and Users, by date range, or by the type of post.
Let's say you wanted to create a monthly report based on all your activity. You can select Current Month from the drop down, or you can select options like Previous Month or Previous Quarter. You can also select custom dates: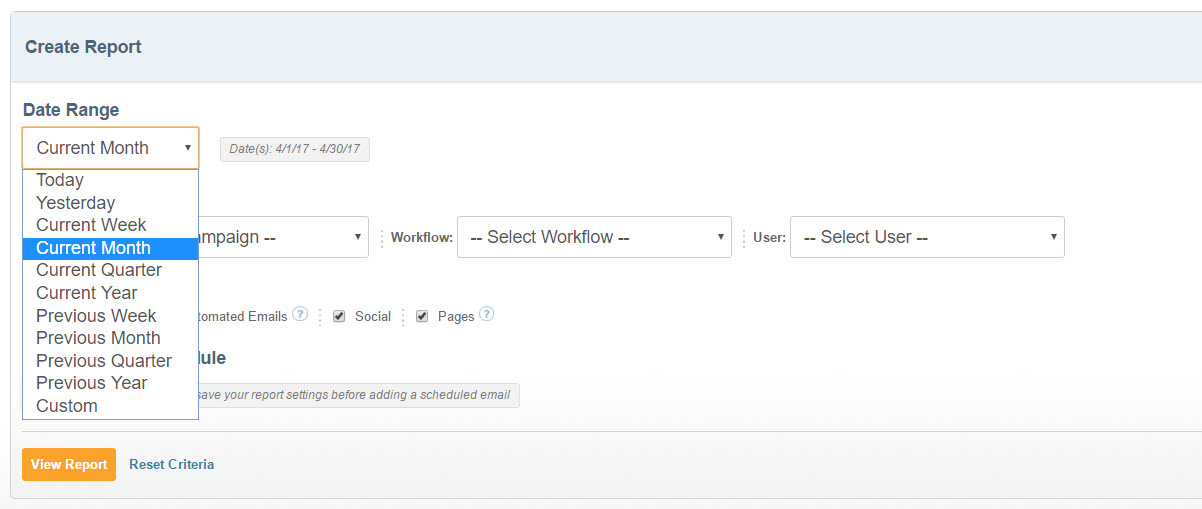 Using the Filter By section, you could also create reports based on your activity. That means you could have a custom report for your social media posts, a custom report for your emails, and a custom report for your landing page conversions. Similarly, you could create reports based on the successes of your campaigns or based on your users.
Sharing Reports
Once you've created the reports you want to receive on a regular basis, you can View Report, Email Report, or Save Report:

If you have a report you would like to view on a regular basis, you can opt to save the report for future viewing here. You can also select the option to email a report, which will allow you to send the report to yourself or to a team member right away (whether or not they use the platform).
Automating Reports
If you choose to save the report, you will have the option to schedule an email of that report. Just choose the email recipients you wish to send the email to, edit the report title so that it's clear what you're sending them, and then set the frequency of your send:

And voilà, your report will be delivered to the inbox(es) you choose on the time and day you select.
Once mailed to you, the reports will be sorted based on the type of information you've selected, like so: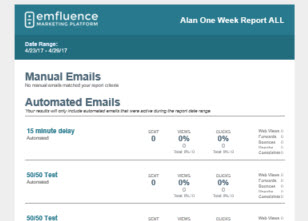 Want to learn more about using the Reports tool? Contact us here, or comment below with your questions.