Techweek, a conference centered around building a better world through tech entrepreneurship, is bringing their week-long series of events to Kansas City and emfluence taking part in the fun as one of three sponsors of the 24-hour Hackathon.
Last year, when we rolled out our API in beta, we hosted a Hackathon as part of our own User Conference. Our four teams came up with four great ways to integrate data with emfluence and emfluence data with other apps and databases, from a stage one Salesforce integration to a mobile app for the Platform.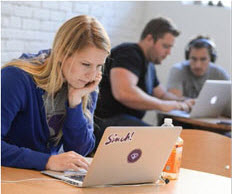 This year, we're tossing the emfluence Marketing Platform API in the ring to see what Techweek KC's Hackathon teams will do with it. Alongside excellent companies like Cerner and IBM, we'll be on site to share ideas and learn more about how the teams use email marketing and other digital data from the emfluence Marketing Platform. Plus, we may see some apps that use the email sending capabilities of the Platform based on outside data, from weather to buyer behavior.
Want to get in on the fun? The Techweek KC Hackathon is free to participate! It runs from noon, Saturday, Sept 19th to noon, Sunday, Sept 20th.
Oh, and did we mention the prizes? Techweek has put up a $2500 grand prize, but we're sweetening the pot: The best app that uses the emfluence API gets a $1000 prize from us! Hackathon registration and more information is here.