On Monday, April 13th, Litmus, emfluence and Barkley hosted an email marketer community meetup in Kansas City to gather and chat about the future of email marketing and the challenges/opportunities/trends that will get us there. We pulled together an informal panel featuring Justine Jordan & Jason Rodriguez from Litmus, and some of KC's email pros and myself to help lead a discussion about the trends. (Great photos and tweets at #whiskeyandemail.)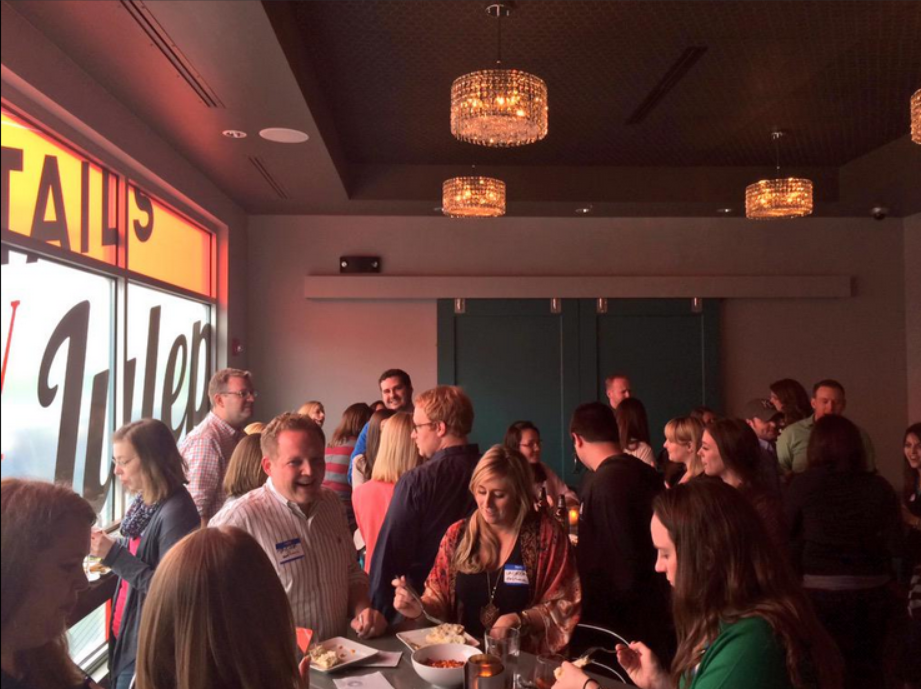 But more so than the panel telling the meetup attendees what's going on in the email world, the meetup was truly more about learning what keeps email marketers up at night. Lots of smart email marketing minds in one room meant a no-holds-barred conversation about what gets in the way of truly great email marketing.
The process has to change.
This is one of Justine's rally cries already, but what we realized is that many marketers suffer from a "backwards" production process. When email becomes a "tack on" or a check box, you end up with a lot of email strategy and design that is a recycled postcard, magazine ad or worse. Email marketers should be a part of strategy conversations from the word go, so the campaign can take advantage of those things that make email drive ROI: direct, targeted, trackable, personalizable marketing.
In the same vein, if the first time the email strategist or email programmer sees the design is when it's finished/approved, you're in trouble. Bring the strategy/design elements that are uniquely email into the creative brief for the email design! Too often, marketers are still seeing a design that is made for another channel. Where is the segmentation/versioning? Where is the data-driven content/variable content?
Can Inboxes please get a clue?
Yes, a few choice inboxes still don't play video, sound, HTML5 or anything else cool. True, one of the leading inbox providers *cough* likes to mess up your link color and image spacing. But Justine implores the email community to stop saying that email code is stuck in 1999. "Think of email as it's own language, it's own beast," she says. "Yes, it's a lot of table-driven design, but when you accept that, there are still a lot of cool things you can do and make sure it looks great across all inboxes."
It's archaic (and dangerous) to incentivize email marketers on

list size

.
Having 1 million contacts on your list when only 200,000 of them are actually engaging, is not a good way to get that $28 ROI the DMA promises. A fair number of the meetup attendees are still incentivized on list size, meaning an email list cleanse (or re-engagement campaign) is out of the question. The panel was charged with helping create education and awareness around the right metrics for email and what to incentivize, but the bottom line should always be results: opens, clicks, purchases.
And please. Stop. Buying. Email lists.
Someone at the meetup actually found the website www.shouldibuyanemaillist.com. Rather simply: No. Buying an email list is a fast pass to being called spam. Even if you rent a list, and the list broker sends on your behalf, it's still a bad idea. It's not illegal, but it's a lot like lighting your money on fire.
Email could be garnering you $28 for every $1 spent (according to the Direct Marketing Association). But that only happens when you grow a list of people who want to hear from you and you have their permission to send to them. Looking for ways to acquire new email subscribers by leaning on someone else's contact list? Trade content, not contacts. Buy ad space or sponsor a "promoted email." Have your distributor send an email from their own brand, their own voice that shares your value proposition — maybe a download or a discount — and more or less endorses your product or service.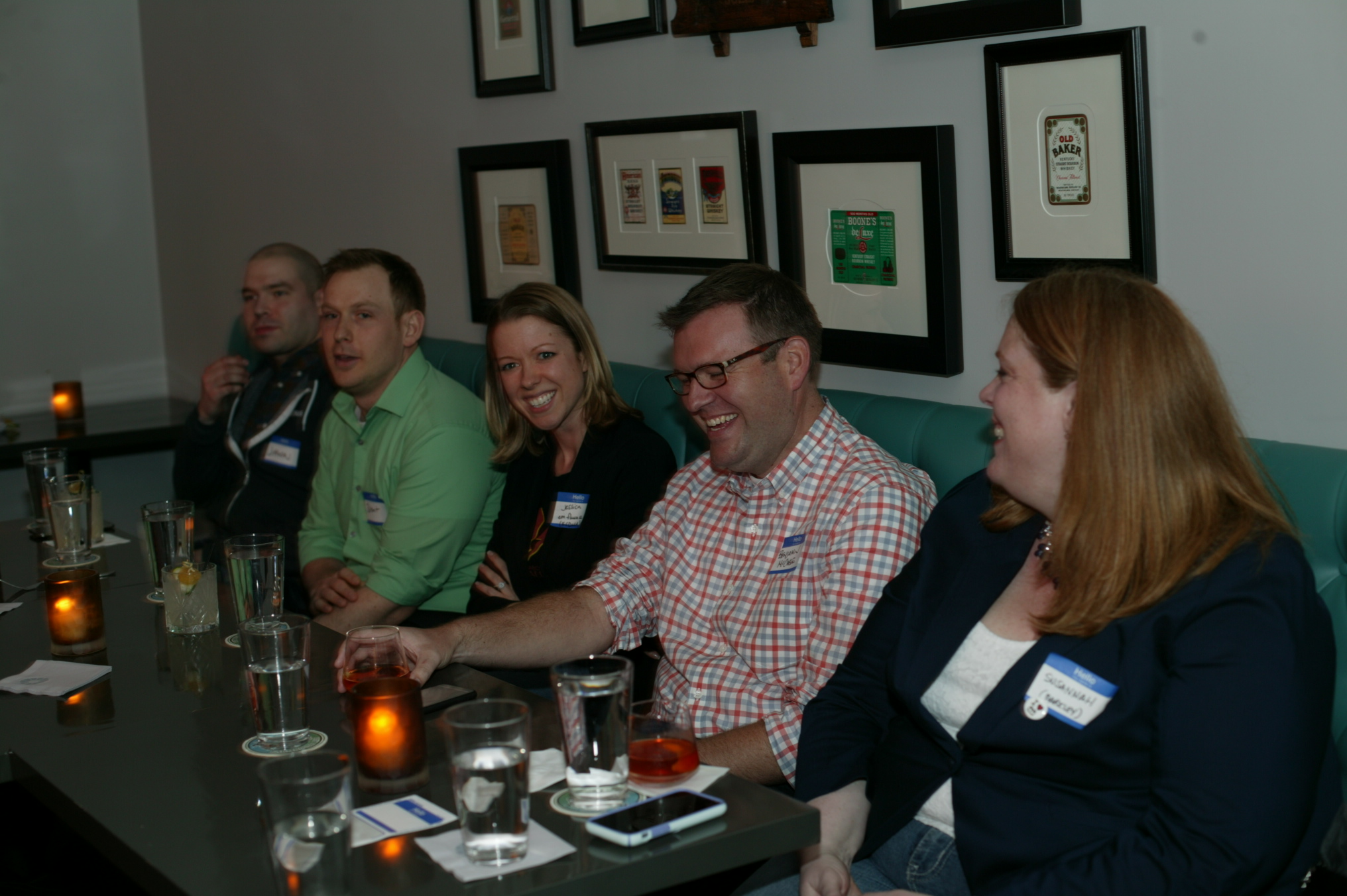 But it wasn't all about the challenges. A question for the panel lit up a little sparkle in the panelists eyes:
What's new? What's the hot thing that's happening on the cutting edge of email?
Great responses from the panel on this, ranging from great creative ideas to automation secrets. Here are a few:
Play with CSS, HTML5 and sure, animated GIFs. Jason mentioned content carousels and tabs in emails. Admittedly, it doesn't work in many inboxes, but if you know that 80% of your audience uses Apple Mail, go ahead an build HTML5 video into the background of your email! You'll be rewarded with great results AND some industry buzz.
Video is in. And it's everywhere. As I pointed out, even if your user base is mostly opening your emails in Outlook, you can still incorporate multi-media into your campaign strategy. Back up and talk about your

content

plan, and be sure video is included in some way. Then, if nothing else, snap a still of your video, place a play button over it, and link it to your YouTube video. (Hint: any YouTube links in your email will allow Gmail and Hotmail to automatically pull the video into the subscribers' inbox, though not "in line" where the still is.)
Use data to make marketing personal. Brent Walter with DEG pointed out that with many of his business-to-business clients, the biggest change has been to use marketing's resources to make "sales emails" work harder. By using email marketing automation, you can make sure that the emails "from the sales person" are on brand, always at the right timing for each prospect and, ok, we'll admit it: spelled right. (Humans make mistakes!) Plus, with marketing automation, it becomes easier to test what works well in sales emails and build that into the automated campaign.
The biggest takeaway? Kansas City — and email marketers everywhere — need this type of community. It was an absolute high to be among "my people" talking about the day-to-day realities of email marketing and to talk through how someone else solves a challenge that we're both all too familiar with.
On that note, look for the next meetup soon. Fellow panelists, Susannah Sulsar, Benjamin McCabe, Brent Walter and I hope to keep the trend going. Want to be sure you're invited? Sign up for emfluence emails and we'll share the next one via our monthly newsletter, emsights.