Just in time for the holidays, we've added extra tools to your digital marketer's promotional toolbox with an eye on helping you have the most successful shopping season yet.
Workflow Builder Shortcuts
The biggest updates this month are centered around our drag-and-drop Workflow builder. Let's start with the ability to copy an existing Workflow: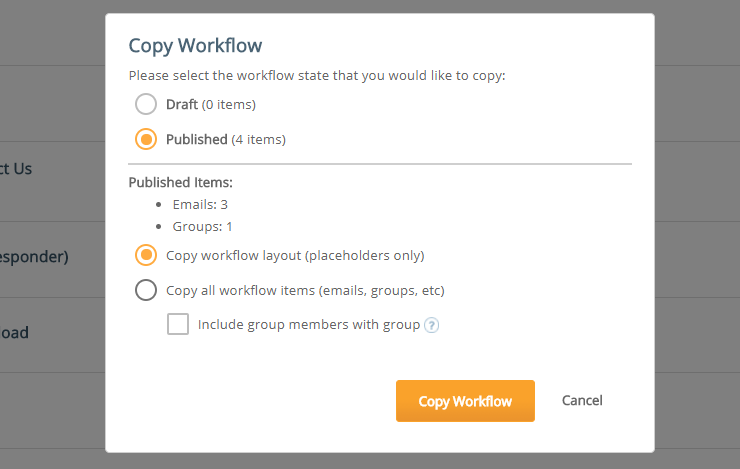 Workflows can be copied in either their draft or published state, and copying the Workflow will duplicate both the Workflow layout and Workflow components (Groups, Emails, Decisions, etc.). This handy feature is a huge time saver if you're looking to duplicate complex Workflows or running multiple campaigns with the same Workflow layout (say, that PPC campaign followup or an abandoned cart series).
Check out the option for "placeholders only," too. You can now build the Workflow layout first and add in Emails and Groups later—just drag on the components like so:

Even better, we've given you the ability to create new emails from within the Workflow Canvas without navigating away. Just select the message, click on "New Email" and a modal featuring the Email Builder will appear over the Workflow Canvas.
Mobile Friendlier Modals
This month's features update also brings home tweaks to Modals (which are, of course, awesome for showcasing those holiday promotions).
First things first, check out the preview button on the Modals page, which displays exactly what each Modal will look like in addition to its label, attached Landing Page, status, and last modified date: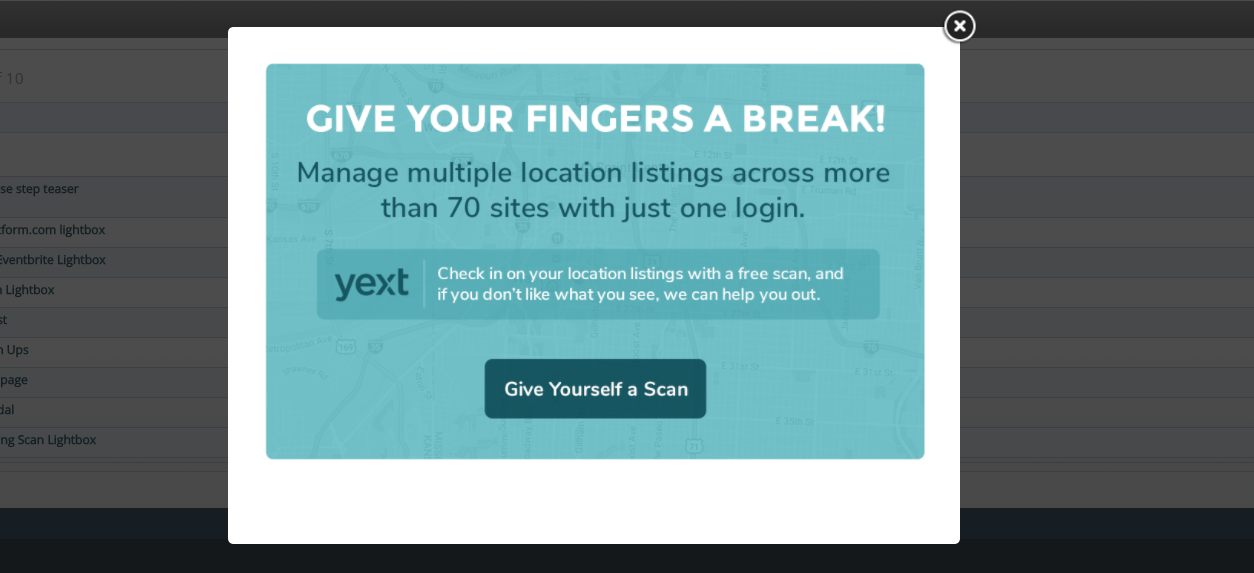 Once you've navigated to the Modal you want, you'll have access to Views over Time for that specific Modal: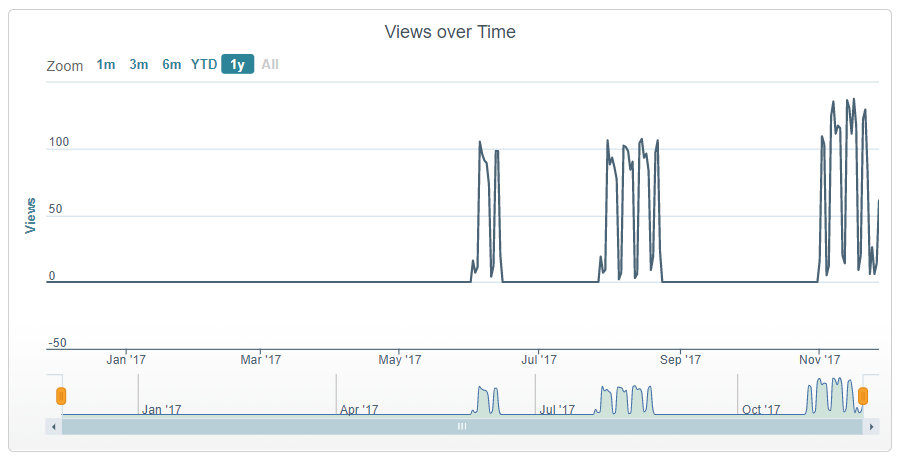 And the option to display or hide the Modal, depending on the viewer's screen size:

Pretty cool, huh?
As always, our updates are designed with you in mind. Let us know if there's something you want to see, and if you have any questions about this month's update, just drop us a line at support@emfluence.com.
Happy Holiday Marketing!